Dr Lucinda Spokes
Head of Public Engagement
Lucinda.Spokes@admin.cam.ac.uk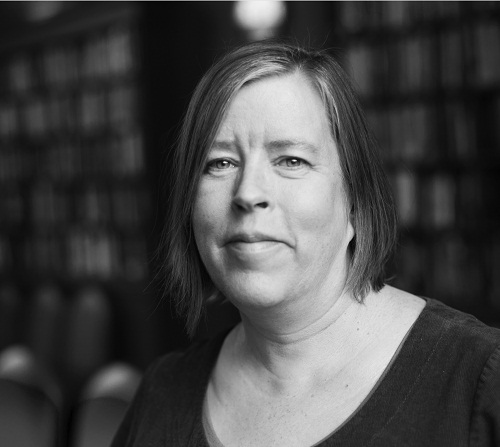 Lucinda Spokes studied Chemistry at the University of Birmingham. She moved to the University of East Anglia for her PhD and post-doctoral research on the impact of human activity on our oceans, conducting fieldwork across the world, on land and at sea.
During this time, Lucinda developed a real enthusiasm for sharing research more widely. She moved into science outreach as part of an EU funded education project, producing the first online climate encyclopaedia for the public, and then to the education charity STEM Team East. At STEM Team, East Lucinda promoted and delivered STEM enrichment and engagement education throughout Cambridgeshire and East Anglia. As part of this role, she developed activities for the University of Cambridge Science Festival. This led to a position as Cambridge Science Festival Manager. After eight fabulous festivals, Lucinda now heads up the Public Engagement Team. She oversees the Festival and helps support researchers and the public to engage collaboratively, effectively and enjoyably with each other, sharing information, ideas and inspiration.
Qualifications
BSc Hons Chemistry, University of Birmingham
PhD Environmental Chemistry, University of East Anglia
Sue Long
Public Engagement and Festivals Officer (Communities)
Sue.Long(a)admin.cam.ac.uk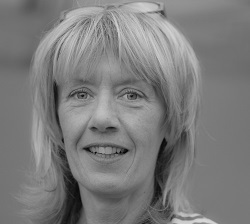 Sue Long joined the Public Engagement team in 2008 to deliver the schools and community programmes for the 800th Anniversary celebrations.  As the Festivals and Outreach Officer, Sue is responsible for coordinating the Open Cambridge weekend and she also manages the schools and community outreach programme for both the Science Festival and the Festival of Ideas.
Prior to working for the Public Engagement team, Sue worked for Lucy Cavendish College as the Student Outreach Officer, and before that she was part of the Widening Participation team at the Cambridge Admissions Office. 
Qualifications
BA Hons History, University of Cambridge
 
Hannah Jackson
Public Engagement and Festival Administration Assistant
Hannah.Jackson(a)admin.cam.ac.uk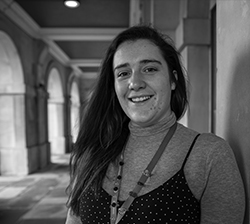 Hannah has been part of the Public Engagement Team since 2017, she works throughout the year on our Public Engagement Festivals: Open Cambridge, FunLab and the Cambridge Festival. She assists the team with all aspects of the Festivals, from event management, health & safety, marketing and event bookings to volunteer mentoring. As part of her role, Hannah also authors the monthly University of Cambridge What's On newsletter. Hannah has also received a distinction in her Level 3 Cultural Learning and Participation Officer Apprenticeship.
She also works at outdoor festivals across the UK including the Cambridge Folk Festival. Prior to working with the Public Engagement Team, she was part of the University Brand Protection Team, an Events Assistant at the Judge Business School and an Event Steward at the Cambridge City Council venue, Cambridge Corn Exchange & Guildhalls.
David Cain
Public Engagement and Festival Manager (Arts, Humanities and Social Sciences)
David.Cain(a)admin.cam.ac.uk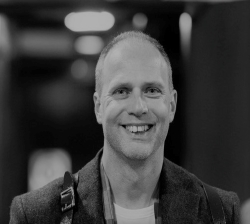 David is responsible for the co-ordination of the annual Festival of Ideas – curating, delivering and evaluating a series of public engagement projects in the arts, humanities and social sciences. He liaises with researchers and academics across the School of Arts and Humanities and the School of Humanities and Social Sciences in planning their Public Engagement projects and involvement in the Festival of Ideas.
David previously worked as a director of arts & heritage organisations, leading on all aspects of public and community engagement including applied and community research, education, public engagement programming and festivals. David joined the Public Engagement Team from New Heritage Solutions CiC,  a social enterprise he helped to found, where he worked as the managing director; helping to fund, deliver, monitor and evaluate projects that engaged the public with arts & heritage across the UK. In 2019 his book Truth Street was shortlisted for the Forward Prizes for Poetry.
Qualifications
BA Hons, History, University of Sussex
MA European Studies (Politics & Economics), Sussex European Institute, University of Sussex
Mandy Garner
Communications Officer
Mandy.Garner(a)admin.cam.ac.uk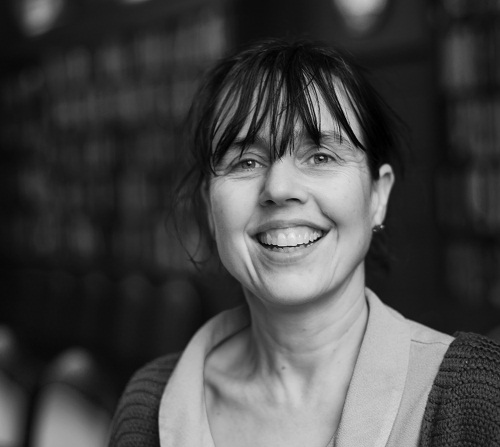 Mandy's role is as Communications Officer. She splits her time between the Public Engagement and Communications team, working for the Gates Cambridge Trust for the Communications team and on the Festival of Ideas and the Cambridge Series at the Hay Festival for the Public Engagement team. She organises the Cambridge Series and some of the debates at the Festival of Ideas and promotes both events.
Mandy joined the University of Cambridge from Times Higher Education where she was features editor. She has over 20 years' experience in journalism, having worked for the writers' organisation PEN as a researcher on threats to freedom of expression, for local newspapers, Community Care magazine and the BBC where she was a senior broadcast journalist specialising in social affairs. She was deputy editor of Learnfree, the Times Education Supplement's online portal for parents, before moving to the THE. She has freelanced for a range of publications, including The Guardian and the ESRC. She is also editor of Workingmums.co.uk.
Qualifications
BA Jt Hons French and Spanish, University of Cambridge
MSc International Relations, London School of Economics
Diploma Newspaper Journalism, London City University

Dr Selen Etingu-Breslaw
Public Engagement and Impact Manager (Arts, Humanities, Social Sciences, Physical Sciences and Technology)
selen.etingubreslaw(a)admin.cam.ac.uk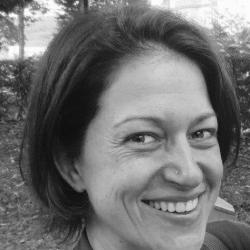 Selen works within the central Public Engagement and the Research Strategy team. She is responsible for developing trainings and public engagement projects, and providing support and advice to researchers and public engagement professionals across the five Schools. She is also the first point of contact for the VC awards and starter grants. 
Before joining the Public Engagement team, she worked at various national and international, higher education and cultural institutes, designing programmes for academic and non-academic audience. She holds a PhD in Art and Archaeology, which has initiated a curatorial and an academic path, where she has worked as a researcher, lecturer and a project coordinator. Although her background is in cultural studies and history, she has a significant number of years experience creating outreach programmes on a wide range of topics. As an advocate and a believer of connecting research with the wider public, she is keen to bring in fresh and impactful approaches to public engagement with research.
Qualifications
MA, Art and Archaeology, University of London, School of Oriental and African Studies
PhD, Art and Archaeology, University of London, School of Oriental and African Studies
 
Dr Giulia Bertolotti
Public Engagement Assistant (School of Clinical Medicine – part-time)
gb498(a)medschl.cam.ac.uk
Giulia provides administrative support to public engagement training courses, projects and network, and assistance with communication activities of the School of Clinical Medicine. Before joining the University Giulia has conducted scientific research in the interdisciplinary fields of art and historic buildings preservation, and in environmental pollution monitoring. She particularly enjoyed working at the interface of these two areas investigating the interaction between cultural heritage and the surrounding environment. She currently uses her cross-disciplinary background to connect with people with different interest and needs, and tries to use her skillset to serve and engage the local community also outside the University.
Qualifications
BSc Science & Technology for the Conservation and Restoration of Cultural Heritage Università degli Studi di Parma, Italy
MSc Cultural Heritage Science, Università degli Studi di Parma, Italy
PhD Materials Science & Engineering, Università degli Studi di Trento, Italy