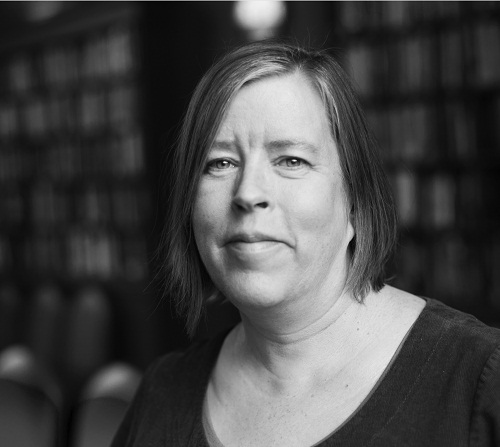 Dr Lucinda Spokes
Head of Public Engagement
Lucinda.Spokes@admin.cam.ac.uk
Lucinda Spokes studied Chemistry at the University of Birmingham. She moved to the University of East Anglia for her PhD and post-doctoral research on the impact of human activity on our oceans, conducting fieldwork across the world, on land and at sea.
During this time, Lucinda developed a real enthusiasm for sharing research more widely. She moved into science outreach as part of an EU funded education project, producing the first online climate encyclopaedia for the public, and then to the education charity STEM Team East. At STEM Team, East Lucinda promoted and delivered STEM enrichment and engagement education throughout Cambridgeshire and East Anglia. As part of this role, she developed activities for the University of Cambridge Science Festival. This led to a position as Cambridge Science Festival Manager. After eight fabulous festivals, Lucinda now heads up the Public Engagement Team. She oversees the Festival and helps support researchers and the public to engage collaboratively, effectively and enjoyably with each other, sharing information, ideas and inspiration.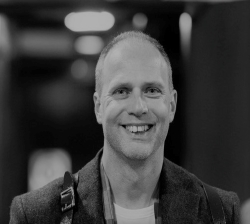 David Cain
Public Engagement and Festival Manager
David.Cain(a)admin.cam.ac.uk
David is responsible for the annual Cambridge Festival - curating, delivering and evaluating a series of public engagement projects across all areas of research at Cambridge. He liaises with researchers and academics in planning their Public Engagement projects and involvement in the Festival.
David previously worked as a director of arts & heritage organisations, leading on all aspects of public and community engagement including applied and community research, education, public engagement programming and festivals. David joined the Public Engagement Team from New Heritage Solutions CiC,  a social enterprise he helped to found, where he worked as the managing director; helping to fund, deliver, monitor and evaluate projects that engaged the public with arts & heritage across the UK. In 2019 his book Truth Street was shortlisted for the Forward Prizes for Poetry.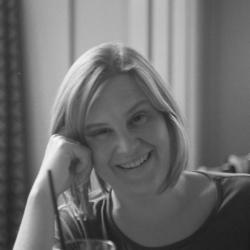 Jennifer Williams
Public Engagement and Festival Coordinator (Schools and Families)
Jennifer.williams(a)admin.cam.ac.uk
Jenny coordinates the schools and families programme for Cambridge Festival. This involves curating specific talks and activities for the festival's Family Weekend and Schools' Days; as well as assisting and advising departments running their own events targeting these audiences. 
Prior to joining the Festival, she worked in the learning teams of the Museum of Archaeology and Anthropology, the Fitzwilliam Museum and the Whipple Museum of the History of Science. Her work history is eclectic: she has taught English in a bilingual kindergarten in Germany; run intercultural creative arts workshops in Ireland; performed poetry and taught poetic technique to Australian secondary school students and worked in social media for Moonpig UK. She is passionate about the environment and the arts and is never happier than working on a project that combines the two.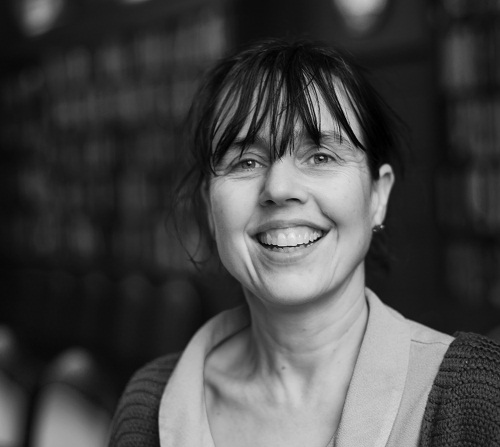 Mandy Garner
Communications Officer
Mandy.Garner(a)admin.cam.ac.uk
Mandy's role is as Communications Officer. She splits her time between the Public Engagement and Communications team, working for the Gates Cambridge Trust for the Communications team and on the Cambridge Festival and the Cambridge Series at the Hay Festival for the Public Engagement team. She organises the Cambridge Series and some of the debates at the Festival and promotes both events.
Mandy joined the University of Cambridge from Times Higher Education where she was features editor. She has over 20 years' experience in journalism, having worked for the writers' organisation PEN as a researcher on threats to freedom of expression, for local newspapers, Community Care magazine and the BBC where she was a senior broadcast journalist specialising in social affairs. She was deputy editor of Learnfree, the Times Education Supplement's online portal for parents, before moving to the THE. She has freelanced for a range of publications, including The Guardian and the ESRC. She is also editor of Workingmums.co.uk.
Zoe Smith
Communications Coordinator
zoe.smith(a)admin.cam.ac.uk
Zoe works as a Communications Coordinator across the Office of External Affairs and Communications. She is responsible for delivering the digital aspect of the Cambridge Festival. This includes pre-recorded events, social media promotion and marketing, email newsletters and producing feature items for the website. She is also responsible for the Cambridge Festival newspaper which will be published for the first time in 2023. She also assists the team with all aspects of the Festival, from event management, health & safety, marketing and event bookings.
Before joining the Public Engagement team, she worked primarily as an administrator in OEAC with a secondment to Cambridge University Library to work alongside the Head of Communications. Before that she worked within the NHS for four years. 
Dr Claudia Antolini
Public Engagement Manager (School of Physical Sciences and School of Technology)
Claudia.Antolini(a)admin.cam.ac.uk
Claudia works within the central Public Engagement team. She is responsible for developing and delivering training and public engagement projects, and providing support and advice to researchers and public engagement professionals across the School of Physical Sciences and the School of Technology. She is also the first point of contact for the Public Engagement starter fund. 
Claudia has lived and worked in 5 countries as a researcher, science communicator, and public engagement practitioner and joined the Public Engagement team after having worked for institutions across the sector (NGOs, charities, universities, learned societies) designing, delivering and evaluating a variety of educational science initiatives. She holds a PhD in Astrophysics, and has a keen interest in widening access to science and technical subjects. Claudia is also very passionate about democratising engagement to bring down societal barriers between academic institutions and the wider environment, so that research becomes more impactful.
Diogo Martins Gomes
Public Engagement and Communications Manager
dam74(a)cam.ac.uk
Diogo is the Public Engagement Manager for the School of Clinical Medicine and Biological Sciences at the University of Cambridge. He is responsible for developing strategies and practices to embed a culture of excellence in public engagement with relevant research areas at the University.   
His career has always been linked with Education and Public Engagement. Diogo has worked in several institutions in Portugal, the Republic of Ireland and the UK in Education, Impact and Public Engagement.  Diogo holds a PhD from the School of Education National University of Galway, Ireland. Diogo's research focused on the partnerships between science education at the primary level and public engagement initiatives offered by Universities.

Beth Elliott
Community Engagement Manager
Beth leads on the development and delivery of the University of Cambridge's community engagement with research strategy. Her role supports and facilitates relationships between community groups and researchers to grow and diversify the groups we are listening to and collaborating with, both through our events and our research.
Beth was born and bred in Cambridge. She studied Visual Arts at the University of the Arts, Camberwell in London leading to many amazing years working in arts and mental health. Beth was the Director of Bethlem Gallery between 2008-2019 creating a space, and a community, for artists with lived experience of mental health services. During her time at the gallery, Beth and her team developed opportunities for dialogue, collaboration and knowledge exchange between artists with lived experience and researchers. Since moving back to Cambridge she has further developed her passion for supporting researchers, creatives and communities to connect, collaborate and learn from each other through public engagement within biological research environments. Beth is committed to championing ethical, equitable and inclusive practice in public engagement in research.