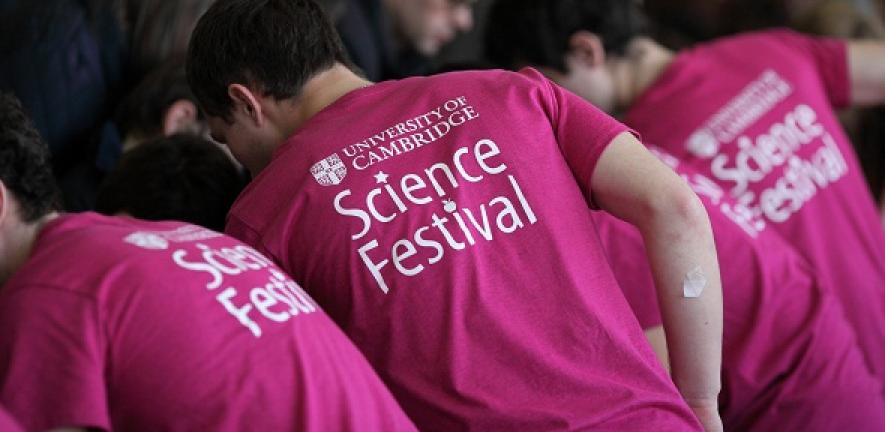 We are always looking for speakers to give talks at our Festivals, people to help organise activities or volunteer stewards for our events.
Volunteering can help University of Cambridge students and staff gain a whole range of skills such as teamwork, management, communication, business skills and many more. You can volunteer through one of the projects that the Public Engagement team co-ordinates or check out Student Community Action's opportunities or opportunities at the Cambridge Volunteer Centre. There are also many opportunities to volunteer overseas. Please visit the useful links section to find out about organisations that place volunteers locally, nationally and internationally.
Volunteer to speak or contribute an activity at our events
​Our 2021 Festival is online due to the pandemic, so it's a bit different from our previous programmes. We'd love to hear from you if you have ideas or would like to contribute to future events.
If you're already signed up to coordinate an event at the 2021 Festival, you can find information on our Festival coordinators page.
Volunteer to steward
We're currently running online events, so our usual stewarding volunteer opportunities are not currently available. We'd really like to see you when it's safe to do so, though, so please watch this space for updates when we're able to get back to events in person.