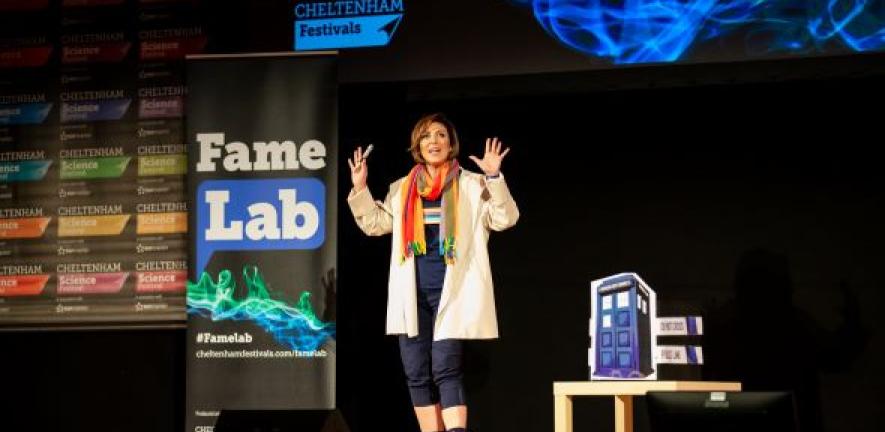 Got a spare three minutes?!
FameLab, created by Cheltenham Festivals, is the largest, public facing, science communication competition and training programme in the world and we are absolutely delighted to be the regional hub for the East of England.  
Researchers have just three minutes to communicate their research to their audience and an expert panel of judges. The winner is the speaker who best demonstrates FameLab's three C's – Content, Clarity and Charisma. 
Interested in taking part in FameLab and joining an amazing community of science communicators? Register with FameLab UK and we'll be in touch. 
FameLab aims to: 
Encourage and enable science-related researchers to communicate their work with the public in an engaging and exciting way 
Create an active, international community of science-related researchers who are confident and skilled in communicating their research with the public ​ 
Facilitate an international network of trainers and institutions sharing resources, best practice and opportunities to support science communication 
Find and support the next generation of Cheltenham Science Festival speakers​