The Public Engagement Advisory Group was set up to provide strategic academic oversight of public engagement at the University. The group consists of academic champions from each of the six Schools, nominated by their Head of School, and is chaired by the Pro-Vice-Chancellor for Research. The group's key priorities, since formation in Autumn 2015, have been to develop public engagement with research strategy at a school level, and spearhead new initiatives including the Public Engagement with Research Awards and Public Engagement Starter Fund.
Pro-Vice-Chancellor for Research
Professor Chris Abell is Pro-Vice Chancellor for Research, and Professor of Biological Chemistry at the University of Cambridge. A biological chemist, he was an undergraduate and graduate at Cambridge, before doing postdoctoral research at Brown University. Today he leads two research teams in the Department of Chemistry pioneering the use of fragment-based approaches in drug discovery, and developing microdroplets as an experimental platform. He is a cofounder of Astex (1999), Sphere Fluidics (2010) and Aqdot (2013), and was a founding director of Cambridge Enterprise.  From 2013-2015 he was the first Director of Postdoctoral Affairs at the University. Professor Abell is a Fellow of the Royal Society of Chemistry and the Academy of Medical Sciences.
Vice-Chancellor's Office
Email: Chris.AbellPVC@admin.cam.ac.uk
Public Engagement Coordinator
Dr Alina Loth is the Public Engagement and Impact Coordinator for the Schools of Art and Humanities, Humanities and Social Sciences, Physical Sciences and Technology at the University of Cambridge. A biologist and fine artist by training, Alina joint the Public Engagement Team in 2019 and leads on initiatives like the Public Engagement network, Engaged Researcher Training, Starter Fund and Vice-Chancellor's Research Impact and Engagement Awards. Alina is spearheading academic research in Public Engagement and supports academics in strategic project development and delivery, research visualisations, project evaluation and funding. She also delivers a suite trainings for academics and professional staff across Europe. 
Public Engagement and Impact Acceleration team
Email: alina.loth@admin.cam.ac.uk
School and academic leads
Arts and Humanities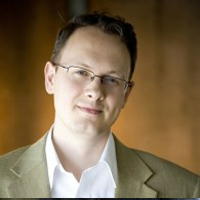 Dr David Trippet is a musicologist and cultural historian. Before coming to Cambridge, he was Reader at the University of Bristol, and has taught at King's College London and Cambridge itself. His research focuses on nineteenth-century intellectual history, Richard Wagner, and the philosophy of technology. Other interests include Franz Liszt and post-Classical Weimar, performance theory and the grey area between improvisation and composition, as well as posthumanism and musical creativity in the digital age.
Faculty of Music
Email: djt31@cam.ac.uk
Biological Sciences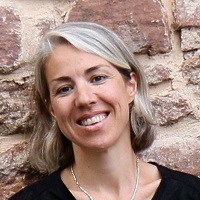 Hélène Doerflinger is a biologist working on cell polarity at the Wellcome Trust/Cancer Research UK – Gurdon Institute. She has also always been interested in generating links between the public and scientists and after obtaining a Diploma in Science Communication (Birkbeck, London), she has been developing the Gurdon Institute's Public Engagement programme. She is now a Research Associate in Daniel St Johnston's group and the Public Engagement Coordinator for the Gurdon Institute.
The Gurdon Institute / Department of Genetics
Email: hd225@hermes.cam.ac.uk
Clinical Medicine
Dr Giles Yeo is from San Francisco, receiving his Bachelor's degree in Molecular and Cell Biology from the University of California, Berkeley. In 1994, he came to Cambridge joining the lab of Prof Sydney Brenner (Nobel Laureate 2002) for his PhD studies. In 1998 he began his post-doctoral training with Prof Sir Stephen O'Rahilly in the Department of Clinical Biochemistry, working on the genetics of severe human obesity.  He was the first to report that mutations in the melanocortin-4 receptor (MC4R) and in the neurotrophic receptor TRKB resulted in severe human obesity. In 2007, Giles became Director of the core Genomics/Transcriptomics facilities and a group leader at the University of Cambridge Metabolic Research Labs. Giles is also a graduate tutor and fellow of Wolfson College, Cambridge. His group is interested in studying the brain control of food intake and bodyweight, and how these might be dysregulated in obesity.  Giles also presents science documentaries for the BBC.  He presented BBC Horizon's 'Why are we getting so fat?' which aired 7 June 2016. His critically acclaimed investigative piece 'Clean eating – The dirty truth', also for BBC Horizon, was screened on 19 Jan 2017 and prompted an important national debate about dieting advice and evidence based science.
Department of Clinical Biochemistry
Email: gshy2@cam.ac.uk
Technology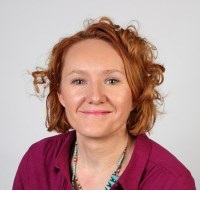 Ljiljana is a chemist working in the interdisciplinary fields of new (bio)materials design, light triggered chemistry and nano-structuring. She has been involved in public engagement since her studies in Zagreb, and is a curator of science-inspired and art-driven exhibitions such as Future is Here (part of ExoEvolution, Globale 2015) at the internationally renowned Zentrum für Kunst und Medientechnologie (ZKM, Karlsruhe, Germany). She has co-authored several books including Molecular Aesthetics (MIT Press, 2013), with artist Peter Webel, and 3D Molecules that changed the World, with Bernd Lintermann (Karlsruhe) which accompanied an installation shown in several venues throughout Europe. In 2016 Ljiljana and Bernd launched Molecules App to be used as a chemistry teaching tool. Ljiljana has also done a series of popular science lectures and radio shows in Germany, Croatia and the UK and is continuously hosting artists from all over the world in her lab. Her most recent project involved designing "Molecular Chocolates" featuring 3D structure of selected molecules printed onto appropriately flavoured high quality chocolate, to inspire all chocolate fans to immerse themselves in the world of molecules.                                                         
Department of Chemical Engineering and Biotechnology
Email: lf389@cam.ac.uk
Physical Sciences
Gerry Gilmore has been active in outreach since graduate student days. Currently he is busy with outreach from the Gaia space mission, for which he is UK Principal Investigator.
Institute of Astronomy
Email: gil@ast.cam.ac.uk
Humanities and Social Sciences
Christopher Bickerton is University Reader in Modern European Politics and an Official Fellow at Queens' College, Cambridge. He obtained his PhD from the University of Oxford in 2008 and since then has held teaching positions at Oxford, the University of Amsterdam (UvA) and Sciences Po in Paris. He has published numerous books and articles that span a number of different fields within social and political science. His research interests span the disciplines of international relations, comparative politics and European studies. The focus of his research is a comparative study of state-society relations, looking in particular at dynamics of state transformation in Europe, the relationship between regional integration and the transformation of national political and party systems, and the challenges presented to representative democracy by growing disenchantment with democracy in advanced industrialised societies.
Department of Politics and International Studies (POLIS)
Email: cb799@cam.ac.uk
Professional leads
University of Cambridge Museums
As Head of Programme at the University of Cambridge Museums (UCM), Jo leads the development of the UCM consortium, enabling the eight museums and Botanic Garden to work together more closely. She manages the UCM Team, who support the consortium with programming, marketing and communications, and directs the UCM's Arts Council-funded National Portfolio Organisation programme.
Email: jm631@cam.ac.uk
Head of Public Engagement
Email: lucinda.spokes@admin.cam.ac.uk
Claire McGlynn
Head of Impact Acceleration 
Email: claire.mcglynn@admin.cam.ac.uk
 
Public Engagement Coordinator, Medical School and School of Biological Sciences
Email: dam74@medschl.cam.ac.uk
Postdoc leads
Clinical Medicine
Dr Amber Ruigrok
Biological Sciences
Dr Andrea Dimitracopoulos
Technology
Dr Ghina Halabi
Dr Kristoffer Stensbo-Smidt
Arts and Humanities
Dr Aaron Kachuck
Humanities and Social Sciences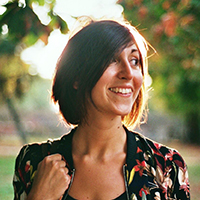 Maja Spanu is a Junior Research Fellow in International Relations at POLIS. Maja holds a PhD in Social and Political Sciences from the European University Institute. She is working on her first book project, offering a re-reading of the history of the principle of self-determination over the twentieth century. She is the recipient of an Arts and Humanities Impact Fund Grant for a documentary exploring the experiences of children of individuals convicted of crimes during the Balkan wars. Maja is the co-editor of a forthcoming Oxford Handbook of History and International Relations. She writes academic pieces and publishes for medias and blogs. She regularly undertakes policy collaborations on the Balkans.
Department of Politics and International Studies
Email: ms2406@cam.ac.uk
Former members
Biological Sciences
Professor Andrea Brand FRS FMedSci (2015/2016)
Clinical Medicine
Professor Gillian Griffths FRS (2015/2016)
Professor Robin Franklin FMedSci (2016/2017)
Technology
Dr Hugh Hunt (2015/2016)
Arts and Humanities
Professor Christopher Young (2015/2016)
Dr Sarah Dillion (2016/2017)
Dr Andy Martin (2017/2018)
Humanities and Social Sciences
Professor Pauline Rose 
University of Cambridge Museum
Dr Liz Hide