Dr Lucinda Spokes
Public Engagement and Festival Manager (Science)
Lucinda.Spokes(a)admin.cam.ac.uk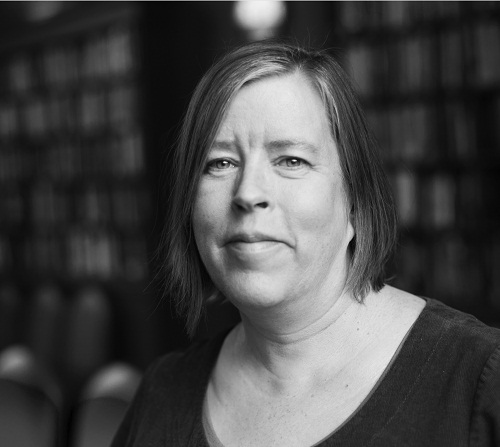 Dr Lucinda Spokes is responsible for the coordination, delivery and evaluation of the annual University of Cambridge Science Festival which takes place in March each year. She works with researchers across the Schools of Physical Sciences, Technology, Biological Sciences and Clinical Medicine to plan their public engagement projects and involvement in the Cambridge Science Festival. She is also jointly-responsible for managing and delivering the Rising Stars training programme in Public Engagement and Cambridge Shorts project for early career researchers. 
Lucinda studied Chemistry at the University of Birmingham and moved to the School of Environmental Sciences at the University of East Anglia for her PhD. Following this, Lucinda spent 14 years as a research scientist studying the impact of human activity on the oceans. She moved into science outreach as part of an EU funded education project producing a web-based climate encyclopaedia for schools and the general public.  Prior to her current position, Lucinda worked for STEM Team East, the STEMNET contract holder for Cambridgeshire and Bedfordshire, running STEM activities in schools and providing advice on STEM enrichment opportunities to teachers.
Qualifications
BSc Hons Chemistry, University of Birmingham
PhD Environmental Chemistry, University of East Anglia
Sue Long
Public Engagement and Festivals Officer (Communities)
Sue.Long(a)admin.cam.ac.uk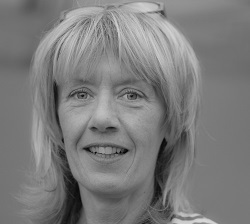 Sue Long joined the Public Engagement team in 2008 to deliver the schools and community programmes for the 800th Anniversary celebrations.  As the Festivals and Outreach Officer, Sue is responsible for coordinating the Open Cambridge weekend and she also manages the schools and community outreach programme for both the Science Festival and the Festival of Ideas.
Prior to working for the Public Engagement team, Sue worked for Lucy Cavendish College as the Student Outreach Officer, and before that she was part of the Widening Participation team at the Cambridge Admissions Office. 
Qualifications
BA Hons History, University of Cambridge
David Cain
Public Engagement and Festival Manager (Arts, Humanities and Social Sciences)
David.Cain(a)admin.cam.ac.uk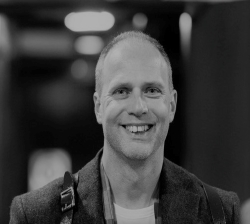 David is responsible for the co-ordination of the annual Festival of Ideas – curating, delivering and evaluating a series of public engagement projects in the arts, humanities and social sciences. He liaises with researchers and academics across the School of Arts and Humanities and the School of Humanities and Social Sciences in planning their Public Engagement projects and involvement in the Festival of Ideas.
David previously worked as a director of arts & heritage organisations, leading on all aspects of public and community engagement including applied and community research, education, public engagement programming and festivals. David joined the Public Engagement Team from New Heritage Solutions CiC,  a social enterprise he helped to found, where he worked as the managing director; helping to fund, deliver, monitor and evaluate projects that engaged the public with arts & heritage across the UK. In 2019 his book Truth Street was shortlisted for the Forward Prizes for Poetry.
Qualifications
BA Hons, History, University of Sussex
MA European Studies (Politics & Economics), Sussex European Institute, University of Sussex.
Dr Alina Loth
Public Engagement Coordinator
(Schools of Arts and Humanities, Humanities and Social Sciences, Physical Sciences and Technology)
Alina.Loth(a)admin.cam.ac.uk
Dr Alina Loth leads on strategic institutional culture change for Public Engagement and Research Impact within the University of Cambridge as well as the wider network in the UK and internationally. For this, she manages the Public Engagement Advisory Group as well as the Public Engagement Network and annual conference.
As part of her role, Alina provides support for professional staff, research staff and research students on funding initiatives including our Starter Fund and PE grants, delivery opportunities and our Engaged Researcher Training Portfolio. She develops and delivers training on all aspect of Public Engagement and Impact with a focus on evaluation, project development, visual communication and stakeholder engagement.
Alina studied for her PhD on cognition, communication and behaviour at the University of St Andrews, where she also worked as Public Engagement Officer in charge of planning, implementing and evaluating multiple public engagement projects. With her background in both Arts and Science, Alina is keen on enabling interdisciplinary collaborations and co-productions and is passionate about academic research in Public Engagement and Impact.
Qualifications
BA in Fine Art
BA in Biology
MSc in Organismic Biology
PhD in Behaviour and Communication, University of St Andrews
Claire McGuinness
Communications and Marketing Assistant
Claire.McGuiness(a)admin.cam.ac.uk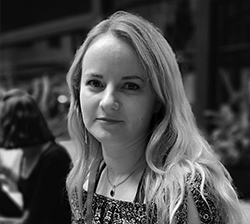 Claire is responsible for marketing and communications for the University Festivals across multiple social media channels as well as traditional advertising. 
Claire joined the team in 2019, having worked in marketing with various architects and building designers in London since 2015. Her social media work for international building design firm BDP was nominated for an Archiboo Web Award in 2016. Previous to this Claire worked in art departments in the Film and Television industry in Ireland and was involved in many productions for the Irish national broadcaster RTE as well as ITV and the BBC.
Qualifications
BH Film & Television, Galway-Mayo Institute of Technology​
BDes (Hons) Production Design for Film, Television and Theatre, Institute of Art, Design and Technology, Dun Laoghaire​
PgDip Digital Media, Institute of Art, Design and Technology, Dun Laoghaire 
Hannah Jackson
Public Engagement and Festival Administration Assistant
Hannah.Jackson(a)admin.cam.ac.uk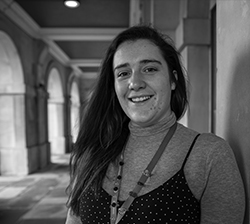 Hannah has been part of the Public Engagement Team since 2017, she works throughout the year on our Public Engagement Festivals: Cambridge Science Festival, Open Cambridge and Cambridge Festival of Ideas. She assists the team with all aspects of the Festivals, from event management, health & safety, marketing and event bookings to volunteer mentoring. As part of her role, Hannah also authors the monthly University of Cambridge What's On newsletter.

She also works at outdoor festivals such as the Cambridge Folk Festival, and for the Cambridge Corn Exchange & Guildhalls. Prior to working with the Public Engagement Team, she was part of the University Brand Protection Team and an Events assistant at the Entrepreneurship Centre, Judge Business School. 
Mandy Garner
Communications Officer
Mandy.Garner(a)admin.cam.ac.uk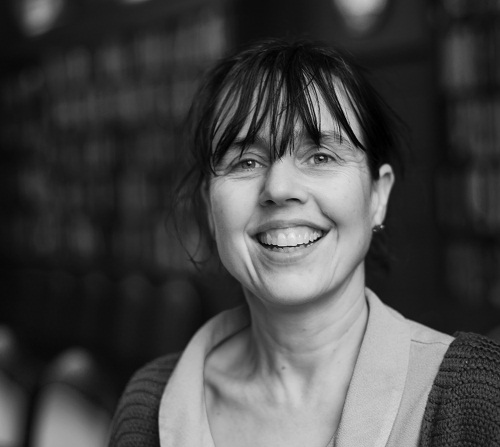 Mandy's role is as Communications Officer. She splits her time between the Public Engagement and Communications team, working for the Gates Cambridge Trust for the Communications team and on the Festival of Ideas and the Cambridge Series at the Hay Festival for the Public Engagement team. She organises the Cambridge Series and some of the debates at the Festival of Ideas and promotes both events.
Mandy joined the University of Cambridge from Times Higher Education where she was features editor. She has over 20 years' experience in journalism, having worked for the writers' organisation PEN as a researcher on threats to freedom of expression, for local newspapers, Community Care magazine and the BBC where she was a senior broadcast journalist specialising in social affairs. She was deputy editor of Learnfree, the Times Education Supplement's online portal for parents, before moving to the THE. She has freelanced for a range of publications, including The Guardian and the ESRC. She is also editor of Workingmums.co.uk.
Qualifications
BA Jt Hons French and Spanish, University of Cambridge
MSc International Relations, London School of Economics
Diploma Newspaper Journalism, London City University
Dr Diogo Gomes
Public Engagement Coordinator
(School of Clinical Medicine and Biological Sciences)
dam74(a)medschl.cam.ac.uk
Diogo is the Public Engagement Coordinator for the School of Clinical Medicine and Biological Sciences at the University of Cambridge. He is responsible for developing strategies and practices as to embed a culture of excellence in public engagement with relevant areas of research at the University.   For this he provides advice to the University Public Engagement Advisory Group, chaired by the Pro-Vice Chancellor for Research, on PE within the biomedical sciences. He also co-ordinates the joint Schools (SBS-SCM) public engagement strategy in consultation with senior academics, Heads of Schools and School Officers, and with the PE champions in each SBS/SCM department/institute.  Diogo also leads on the Pubic Engagement network in both Schools of PE Practitioners and manages, develops and delivers associated training provision in public engagement for both research and support staff.
Diogo holds a PhD from the School of Education National University of Galway, Ireland. His PhD research focused in the partnerships between science education at primary level and public engagement initiatives offered by Universities. Before joining Cambridge University Diogo was the team leader at the Cambridge Science Centre. He has also worked at Cranfield University as an Impact officer where he collaborated with scientists and partner organisations to support impact and knowledge exchange from projects and researcher skills development through training.  Diogo is always interested on developing academic research on Public Engagement projects and in co-created public engagement with civil society organisations.
Qualifications
Masters in Biology and Geology Education​
PGCE in Science
PhD in Science Education and Outreach from the College of Arts, Social Sciences and Celtic Studies, NUI Galway.