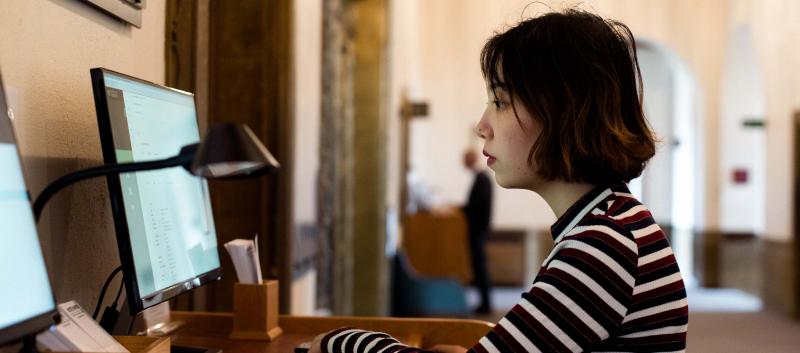 ​Student at the University Library.
Image © Alice the Camera/Cambridge University Library
The purpose of the Cambridge University Endowment Fund (the 'Fund') is to provide financial support for the University's research, teaching and other activities.
The Fund holds and invests donations made to the University, its Colleges and charitable trusts associated with the University, and other long-term capital. The Fund fulfils its purpose by preserving the capital of donations and maximising the income available for distribution. Over the past decade over £750m has been paid out of the Fund and these monies have been applied to support over 800 research, teaching and other activities across the University. As a charity, the University's main activities of teaching, learning and research are not intended to be profit-making. Accordingly the support the Fund provides is critical to the success and sustainability of the University and its ability to contribute to society.
The Fund's impact
Providing inspiration for all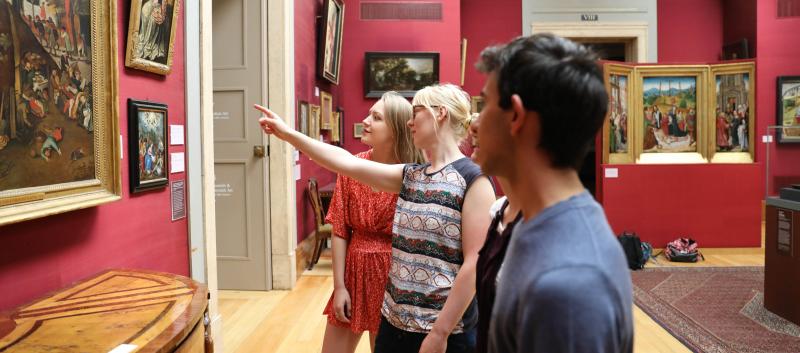 Students at the Fitzwilliam Museum.
Image © University of Cambridge
Income from the Fund supports The Fitzwilliam Museum which houses a world-class collection that is freely available to all. 
Every year over 400,000 people visit the Fitzwilliam Museum to learn, be inspired and enjoy our world-class collections. 20% of our annual operating budget is generated from our investments in the Fund and its effective management is critical to the Fitzwilliam's lifeblood. The income the Fund provides enables us to deliver research excellence, extensive learning opportunities and a wide range of benefits which are freely available to all.
Innovating to improve lives
Research scientist looking at the crops cultivated by early communities.
Image © University of Cambridge
The University's mission is to contribute to society through the pursuit of education, learning and research at the highest international levels of excellence. The Fund supported the University's mission by funding over 800 research, teaching and other activities.
Building a world-class sustainable investment organisation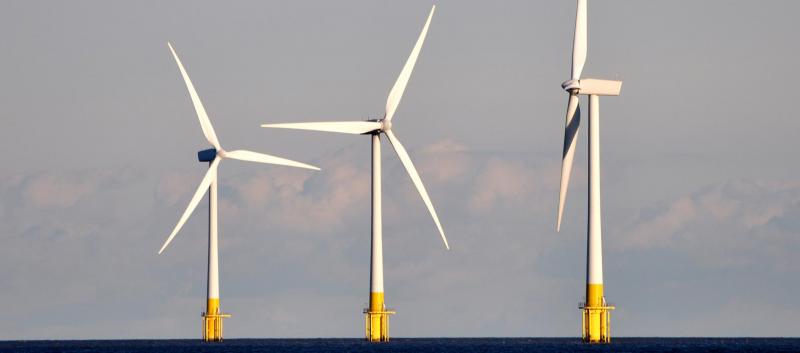 Wind turbines Scroby Sands.
Image © Martin Pettitt, licensed under CC BY 2.0
The Cambridge Institute for Sustainability Leadership (CISL) works with leaders in the public and private sectors to help them understand, and respond to, the social and environmental challenges facing business and society.
Each year we work with hundreds of major organisations worldwide and support thousands of leaders in business, government and the finance sector to develop the collective leadership, action and innovation required to drive the transformation to a sustainable economy.
We support and challenge companies and policy makers to take a whole systems approach to global challenges and to translate this understanding into strategic responses.
The Endowment Fund supports CISL's work in channeling research into business and policy solutions that help to build a sustainable economy.
Dame Polly Courtice
Founder Director of the Cambridge Institute for Sustainability Leadership
Addressing some of the world's most pressing challenges

Carol Ibe at the Sainsbury Laboratory.
Image © University of Cambridge
The Gates Cambridge Scholarship programme aims to build a global network of future leaders committed to tackling some of the major global challenges. This year, Gates Cambridge celebrates its 20th anniversary.
The Fund is our primary investment vehicle. Since 2001, it has enabled us to admit over 1,700 academically outstanding and socially committed scholars from over 100 countries. They have pursued PhD and Masters degrees in a wide range of subject areas, embodying the values of excellence, internationalism and social leadership that are so necessary at this uncertain time.
Professor Barry Everitt
Gates Cambridge Scholarship programme
"Many scientists in Africa need access to affordable high-quality scientific training and resources. I started JR Biotek Foundation, a charitable organisation to provide world-class training to Africa-based bio-scientists with a particular focus on agriculture. We are building a powerful workforce of innovators who are finding ways to improve the quality and yields of crops grown in poor soils and challenging climates. By empowering smallholder farmers to produce and sell more, we can alleviate poverty and hunger.
We've held workshops for hundreds of scientists and educators from African nations, providing them with new knowledge, resources and connections which they can take back to their own workplaces and pass on to many more people."
Carol N Ibe
Gates Cambridge Scholar
A bold response to the world's greatest challenge
In November 2019, the University launched Cambridge Zero, an ambitious new climate change initiative bringing together the collective expertise of the University to offer integrated and practical solutions to climate change and to bring these developments to bear at international, national and local levels.
Thanks to an award from the Isaac Newton Trust, which receives around a quarter of its income from investments managed by the Endowment Fund, we are making significant progress against our key objectives. This includes co-founding the UK Universities COP26 Network which has become the principal mechanism for the UK research community to engage with the UK government and its planning for the UN's COP26 climate conference in 2021. 
Dr Emily Shuckburgh
Director, CambridgeZero
Inspiring all through science, nature and landscape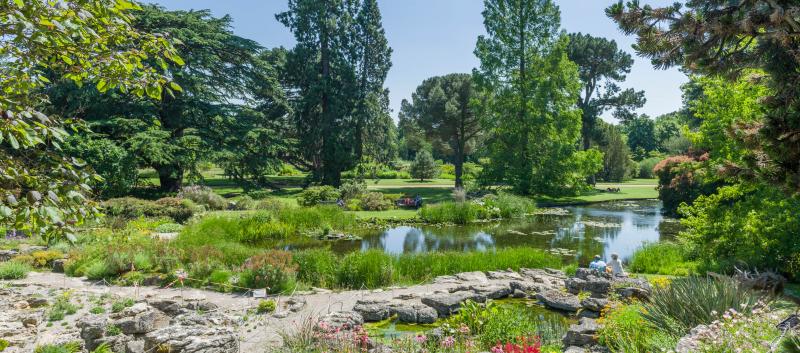 Heritage landscape at the Botanic Garden.
Image © Howard Rice
More than 20% of the Botanic Garden's income originates from Trust Funds and investments made by the Cambridge University Endowment Fund, which includes the Cory Fund, a generous bequest made to the Garden in the 1940s.
This source of income has been vitally important to the Garden this year more than ever. A large proportion of our revenues were lost when we had to close for three months during lockdown during what, under normal circumstances, is the busiest time of the year.
The Endowment Fund provides us with a dependable source of income during this difficult time, supporting our mission to maintain our collection, support plant science research, to engage students and the public of all ages and maintain our beautiful, heritage landscape.
Professor Beverley Glover
Director, Cambridge University Botanic Garden
Transforming lives
Yomna Zentani, Rowan Williams Cambridge Scholar, studies for an LLM (Master of Law).
Image © Simone Eringfeld
The Cambridge Trust provides scholarships to enable outstanding students, irrespective of their economic or social background, to undertake degrees at the University of Cambridge. During its thirty-year history, the Trust has awarded more than 20,000 scholarships to deserving students from around the world, and in each academic year there are approximately 1200 young people studying at the University with financial support from the Trust.
The Fund manages the Trust's investments which provide a steady stream of income critical to the success of the students it supports.
"Receiving a Rowan Williams Cambridge Scholarship has truly changed my life. I come from Libya and grew up during the Arab Spring. My education and family life was badly disrupted but even in the midst of war, I was determined to study and practice law.
I saw first-hand how false information contributed to the conflict and this sparked my interest in data protection and information law. My family ended up in Cyprus where I did my first degree. After that, I wanted to continue my studies but there were many barriers in my way.
Without the scholarship it would not have been possible for me to come to Cambridge and study for an LLM (Master of Law). I have loved every minute of it: I've had such inspiring lecturers and made lifelong friends."
Yomna Zentani
Rowan Williams Cambridge Scholar