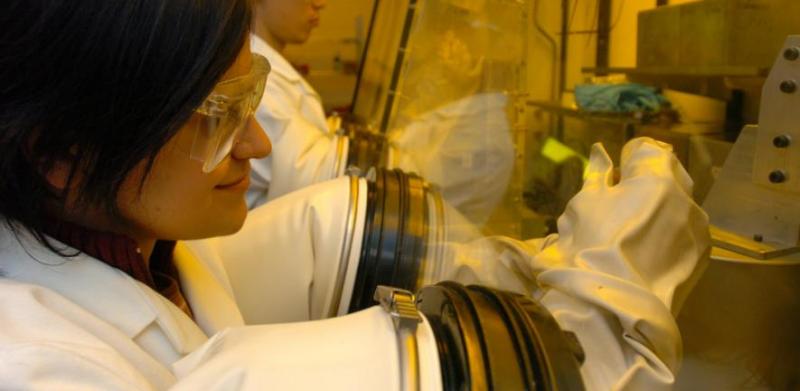 The purpose of the Cambridge University Endowment Fund (the 'Fund') is to provide financial support for the University's research, teaching and other activities.
The Fund holds and invests donations made to the University, its Colleges and charitable trusts associated with the University, and other long-term capital. The Fund fulfils its purpose by preserving the capital of donations and maximising the income available for distribution. Over the past decade over £750m has been paid out of the Fund and these monies have been applied to support over 800 research, teaching and other activities across the University. As a charity, the University's main activities of teaching, learning and research are not intended to be profit-making. Accordingly the support the Fund provides is critical to the success and sustainability of the University and its ability to contribute to society.
The Fund's impact
Providing inspiration for all
Hamilton Kerr Institute student Anna Don undertaking treatment of Jan van Kessel's 'Insects'.
Image © Hamilton Kerr Institute; photo by Chris Titmus
"Every year over 400,000 people visit the Fitzwilliam Museum to learn, be inspired and enjoy our world-class collections. 20% of our annual operating budget is generated from our investments in the Fund and its effective management is critical to the Fitzwilliam's lifeblood. The income the Fund provides enables us to deliver research excellence, extensive learning opportunities and a wide range of benefits which are freely available to all."
Luke Syson
Director and Marlay Curator of the Fitzwilliam Museum
Innovating to improve lives
Professor Minshall presenting at the Cambridge Science Festival. (Image © 2017 Maximilian Ge)
"Income from the Fund's management of Dr Taylor's generous gift will help future generations of engineers develop innovative manufacturing solutions that make a positive impact on people's lives. In the past year, around 700 engineering students have participated in courses related to innovation and manufacturing, innovation outreach events have been organised for around 800 schoolchildren, and over 1,000 people have attended talks given on manufacturing and innovation. And underpinning the teaching and outreach work, research on the development of our understanding of manufacturing technologies, innovation and skills is being undertaken by five PhD students and three researchers."

Professor Tim Minshall
Dr John C Taylor Professor of Innovation and Head of the Institute for Manufacturing
Department of Engineering
Solving the world's greatest problems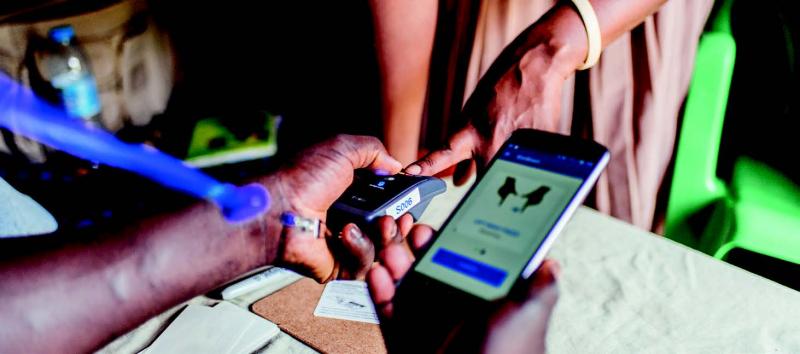 Simprints
Image © Simprints Technology
"The aim of the Gates Cambridge Scholarship programme is to build a global network of future leaders committed to improving the lives of others. The Fund is our primary investment vehicle. The income it provides enables us to admit 90 academically outstanding and socially committed scholars every year, and fully support 230 scholars in residence in Cambridge pursuing PhD and Masters degrees. During 2018 we welcomed our first scholars from Gambia, Georgia and Morocco, which expands our global reach to 109 countries."
Professor Barry Everitt
Gates Cambridge Scholarship programme​
Gates Cambridge Scholars Daniel Storisteanu, Toby Norman and Alexandra Grigore have developed Simprints, a low-cost, highly accurate mobile fingerprint identification system, which enables a multitude of community health worker programmes to leverage the power of biometric identity to strengthen service delivery in even the most remote parts of the globe.
Early interception of cancer to enhance patient outcomes

Microscopic image of chromosomes in a dividing cell.
Image © MRC Cancer Unit
"Our work is focused on understanding the natural control mechanisms that prevent the emergence of, and the progression of, cancer. We aim to translate this fundamental understanding to enable clinical intervention before cancer develops or spreads, through early detection, effective risk stratification and new treatments that could, in the future, prevent cancer. Income from the Fund, and funding from the Medical Research Council, supports all aspects of our research."
Professor Ashok Venkitaraman
The Ursula Zoellner Professor of Cancer Research
Director, MRC Cancer Unit
Enriching human lives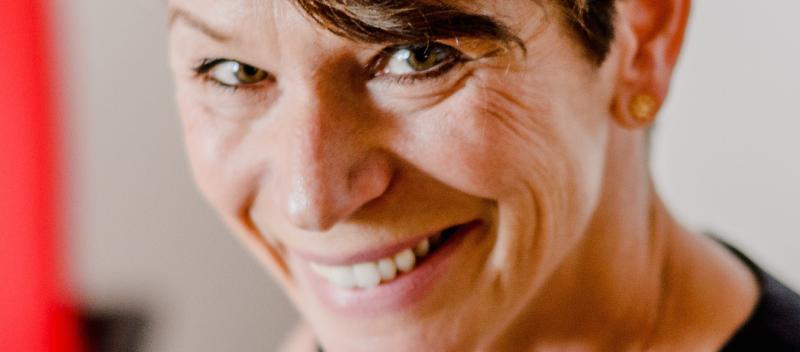 Professor Mallucci
Image © Martin Phelps
"Our work is focused on understanding the mechanistic processes involved in neurodegenerative disease. We are dependent on income from a number of sources including income the Fund generates through its management and investment of donations made by the John and Lucille van Geest Foundation. This income has been transformative. It has enabled us to overcome a number of bottlenecks and accelerate the translation of our research into the development of potential new treatments for dementia."
Professor Giovanna Mallucci
Van Geest Professor of Clinical Neurosciences
Associate Director, UK Dementia Research Institute at the University of Cambridge
Providing worldwide access to educational and research excellence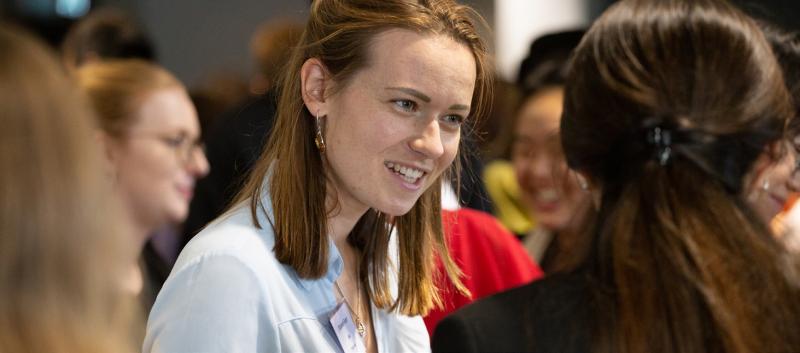 Cambridge Commonwealth, European and International Trust Welcome Event 2018. (Image © Lucinda Price Photography)
"We provide studentships which enable talented students to benefit from the outstanding opportunities for learning and research at the University of Cambridge, irrespective of their economic or social background. The Trust offers awards to 500 new students at all levels of study each year, and supports around 1,100 in residence. The Fund manages our investments which provide a steady stream of income critical to the success of the students we support."
Helen Pennant
Trust Director, The Cambridge Commonwealth, European and International Trust