The mission of the University of Cambridge is to contribute to society through the pursuit of education, learning and research at the highest international levels of excellence.
The University reports annually on the ways in which it has delivered charitable purposes for the public benefit. Here are some of this year's highlights.
2021–22 highlights from the University Group Annual Reports
Environmental sustainability
The University is committed to making a positive impact through outstanding environmental sustainability performance. The pursuit of this commitment has provided a vehicle for increased collaboration across the wider University over the past year.
In July 2019, the University adopted a Science-Based Target (SBT) for emissions reduction, committing to reducing its energy-related (Scope 1 and 2) emissions for its operational estate to zero by 2048 and, if possible, to achieve a stretch target of 2038. In October 2021, the Press & Assessment also adopted the 2048 commitment, with a 72% reduction targeted by 2030. Work has also started to measure scope 3 carbon emissions across the wider University on a consistent basis, with a view to coordinated target setting and reporting against these emissions in future.
A broad programme of work, involving numerous stakeholders from across the University, is now underway to reduce the University's carbon emissions in line with its commitments. In 2021–22, this included bodies of work aimed at reducing the University's use of gas, and generating and procuring more of its electricity from zero-carbon sources. High impact examples of the University's commitment to reduce emissions from its operational estate have this year included the Entopia building, a world-leading example of an ultra-sustainable retrofit, and the opening of the West Hub building, which has been designed to BREEAM Excellent standard.
Also in 2021–22, the University Council adopted guidelines for staff and students on sustainable business travel, following stakeholder consultation and engagement across the University community. The purpose of the guidelines is to encourage and support a reduction in non-essential University business travel, in particular air travel, and its associated carbon impacts. Alongside this, the Carbon Offsetting Working Group (COWG), drawing on the University's own academic knowledge and external expertise, has been developing recommendations on how the University can offset its unavoidable emissions from business travel in a robust and credible way.
Staff and students have continued to play a vital role in supporting delivery of the University's environmental sustainability commitments, through a wide range of engagement initiatives including: Green Impact, LEAF (a bespoke assessment framework for staff and students working in labs), Sustainability Champions, the Living Lab, and for the first time this year by helping to monitor and record local biodiversity. Our academic community has also played a key role, for example through the work of the COWG, the Ecological Advisory Panel, which continues to drive forward delivery of the University's Biodiversity Action Plan, and the pioneering work of Cambridge Zero.
Shown below are total scope 1 and 2 emissions from the University's operational estate in 2021–22 and previous years. The University reports its environmental sustainability performance in full in an annual report. The 2021–22 report will be available in early 2023 and selected environmental performance measures for the year ended 31 July 2022 for the operational estate will be subject to independent limited assurance.
Total scope 1 and 2 emissions for the University's operational estate (tCO2e per year)
| Key performance indicator | 2021–22 | 2020–21 | 2019–20 | 2018–19 | 2017–18 | 2016–17 | 2015–16 |
| --- | --- | --- | --- | --- | --- | --- | --- |
| Total Scope 1 and 2 Location-based carbon emissions – energy and fuel use (tCO2e) | 49,124 | 55,106 | 53,931 | 57,872 | 62,014 | 69,734 | 74,828 |
| Total Scope 1 and 2 Market-based carbon emissions – energy and fuel use (tCO2e) | 24,766 | 27,695 | 24,136 | See note | See note | See note | See note |
| Total nuclear waste generated (tonnes/year) | 0.783 | 0.732 | 0.769 | — | — | — | — |
Explanatory notes
The operational estate comprises those buildings that are used to support the University's teaching and research, and the associated administrative functions. Back to content ↵
Scope 3 emissions are those that arise as a consequence of the University's operations and activities, but either upstream or downstream from the University itself – including for example supply chain emissions and emissions from business travel. Back to content ↵
For details on how we calculate our emissions figures, please refer to our Methodology Statement. Back to content ↵
Baseline year for Science-Based Target for the operational estate. Back to content ↵
Our market-based emissions figure for 2019–20 has changed from that reported last year, following an amendment to our calculation methodology, in line with best practice defined under the Greenhouse Gas Protocol. Back to content ↵
Our market-based emissions figure for 2020–21 has changed from that reported last year, following an amendment to our calculation methodology, in line with best practice defined under the Greenhouse Gas Protocol. Back to content ↵
We started reporting our market-based carbon emissions figure from 2019–20, after securing our first Power Purchase Agreement in 2019. Back to content ↵
We started reporting our market-based carbon emissions figure from 2019–20, after securing our first Power Purchase Agreement in 2019. Back to content ↵
We started reporting our market-based carbon emissions figure from 2019–20, after securing our first Power Purchase Agreement in 2019. Back to content ↵
We started reporting our market-based carbon emissions figure from 2019–20, after securing our first Power Purchase Agreement in 2019. Back to content ↵
The University's long-term strategy for its procured electricity is to incrementally increase the proportion that is being sourced from renewable sources via Power Purchase Agreements. As an interim step towards zero-carbon energy sources, the proportion of the University's procured electricity that is currently not sourced via a Power Purchase Agreements is generated through nuclear power. In the interests of transparency, we have calculated the amount of nuclear waste that has been generated as a result of the University's use of nuclear power (since we started reporting market-based emissions in 2019–20). Conversions factors. Back to content ↵
The Press & Assessment is a signatory of UN Global Compact the world's largest corporate sustainability programme that helps organisation's align strategies and operations with Ten Principles on human rights, labour, the environment and anti-corruption. It published its progress as joint organisation on 27 April 2022. The Press & Assessment's total UK scope 1 and 2 carbon emissions for the year was 3,237 tCO2e, a reduction of 7% from the previous year.
---
Cambridge is recognised for its 'world-leading' research
A revolutionary new drug that has transformed the lives of cancer patients. Iris recognition technology that has enabled refugees to receive aid more quickly. The book that has helped millions of children and adults reconnect with nature. Cambridge research is helping change the world.
In May 2022, the University of Cambridge's position as a world-leading institution was recognised with the publication of the latest Research Excellence Framework (REF) results, a major UK exercise undertaken every 6 years, to assess the quality of research at our universities.
93% of Cambridge's submissions were rated as 'world-leading' or 'internationally-excellent'. A third of Cambridge submissions were ranked in the top 3 institutions in their subject areas with Clinical Medicine, Earth Sciences, Architecture and Land Economy, and Business leading the field.
The REF is the system for assessing the quality of research in UK higher education institutions and is undertaken by the four UK higher education funding bodies: Research England, the Scottish Funding Council, the Higher Education Funding Council for Wales, and the Department for the Economy, Northern Ireland. The bodies will now use the results to allocate block-grant research funding to UK universities.
The data submitted by universities and other institutions included case studies that describe the impact of their research and where they have made a difference to society, health and the economy. 62% of Cambridge's overall submissions were awarded the highest rating of 4* overall, meaning they are 'world-leading'.
---
Cambridge Zero makes major contribution to COP26
The University had its strongest presence yet at a climate summit, at Glasgow's COP26 in November 2021. Over 70 academics, staff and students participated in activities supported by Cambridge Zero and the Cambridge Institute for Sustainability Leadership (CISL).
Cambridge – a co-founder of the COP26 Universities Network alongside Imperial College London – contributed to an array of events covering international climate negotiations, visions of a 'net-zero' future (removing fossil fuels from the global economy), meeting worldwide goals for climate, nature and people and decarbonising future affordable housing.
Alongside the Centre for Climate Repair and the University of Bath, Cambridge Zero also supported the Network's youth engagement work. The result – 'ActNowFilm' – brought a collection of youth climate voices from around the world to negotiators and the public at COP26 and was of the team's standout successes.
Cambridge Zero Director Professor Emily Shuckburgh performed an advisory role to the summit's Presidency as one of 30 'Friends of COP26' who brought expertise from countries across 6 continents. This group provided advice to the UK Government and inspired action from their sectors ahead of the conference.
One of the many events Professor Shuckburgh spoke at included the 'Futures We Want' project at the Government's Department for Business, Energy and Industrial Strategy's event, for which Cambridge was the main academic partner. The event brought together experts and academic citizens from across the world to look at ways to deliver a greener, carbon-neutral society. Cambridge was also represented at numerous 'fringe festival' events across the city, alongside the weekend marches, attended by over 100,000 people, demonstrating for climate action.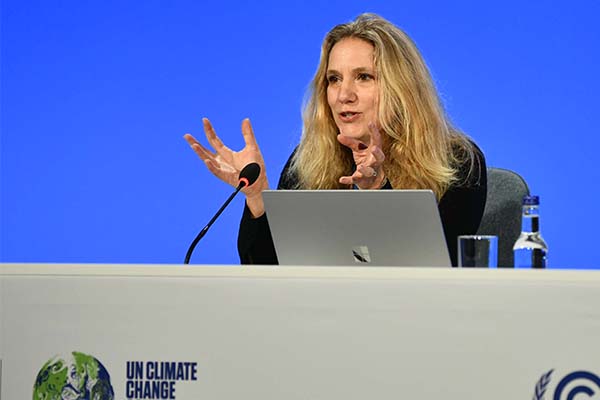 ---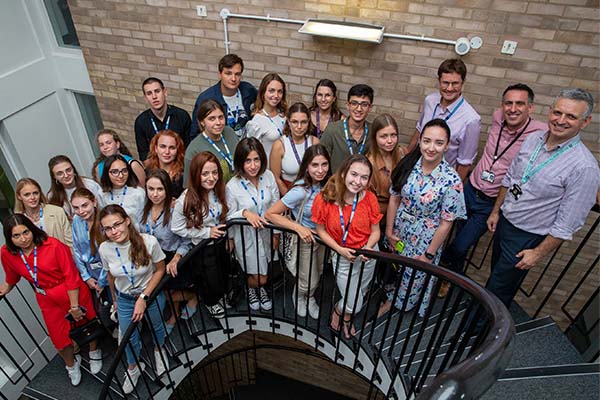 Supporting Ukrainian students and academics
In response to the appalling war in Ukraine and the suffering inflicted on Ukrainian civilians, the University launched its 'Help for Ukraine' support package in July.
Bringing together expertise from across the Collegiate University, the programme is supporting those forced to leave Ukraine or who are unable to return, and those who have remained, to ensure the vibrant Ukrainian higher education sector continues to operate.
Developed in partnership with the Ukrainian Government and Ukrainian universities, the initiative includes fully funded residential placements in a variety of subjects. As a result, more than 30 students and academics will continue their studies and research in Cambridge. Clinical placements have also been created for medical students, and academics still working in Ukraine are being supported.
A hardship fund is helping affected students studying in Cambridge and there are plans to boost the studies of evacuated Ukrainian schoolchildren. The University will continue to consider how it can best support academics and students during the conflict.
---
More than 50 students offered place on first-ever pre-degree Cambridge Foundation Year
April 2022 saw the first-ever offers made to students applying for a place on the University's pre-degree Foundation Year, which provides a new route into undergraduate study for those from backgrounds of educational and social disadvantage.
The 52 talented students passed a rigorous admissions process before receiving their offer to study on the first year of the innovative and fully funded programme, designed to reach an entirely new field of Cambridge candidates. The programme's engaging and challenging curriculum will provide individuals who have been stopped from reaching their full potential the chance to progress to an undergraduate degree at Cambridge or another top university.
A cornerstone gift from philanthropists Christina and Peter Dawson funded the launch of the programme and full one-year scholarships for each student accepted. Students are studying at one of the 13 Cambridge colleges participating in the pilot scheme, and are benefiting from the community, support and academic stimulation this offers, which is intrinsic to the Cambridge experience.
---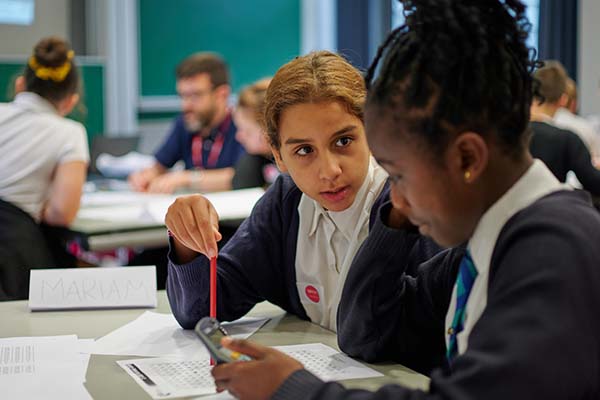 Maths outreach project celebrates 25 years
In March, the University of Cambridge's flagship maths outreach project NRICH celebrated its 25th anniversary. The project is so-called as it enriches the teaching and learning of mathematics and has designed thousands of free online resources for every stage of early years, primary and secondary school education.
NRICH, which is based at Cambridge's Faculty of Mathematics and led by Director Dr Ems Lord, was recently praised by the Secretary of State for Education, the Minister of State for Higher and Further Education, and the Director for Fair Access and Participation at the Office for Students. The project focuses on building problem-solving skills, perseverance, mathematical reasoning, applying knowledge creatively and confidence in tackling new challenges.
Students use the website at home and NRICH works with teachers to help them build ready-to-go lessons to maximise their impact in the classroom. During the pandemic, NRICH also proved to be a vital support for learning as a 95% increase in UK visits were registered to nrich.maths.org between March and September 2020.
Exciting times are ahead as NRICH is making it easier for teachers to embed key transferable skills and is exploring the potential of artificial intelligence.
---
Highlights from Cambridge University Press & Assessment
Cambridge Assessment and Cambridge University Press came together as one organisation within the University on 1 August 2021 to further Cambridge's mission and increase its reach, impact and ability to invest in the future. Its first year has been one of resilience, innovation and collaboration, as well as one deepening ties across the wider University.
After several years of COVID-19 disruption, the Press & Assessment recovered quickly, demonstrating that a large multi-faceted organisation can have agility when responding to global crises.
English
The Press & Assessment's English group is a leading provider in schools, higher education, adult and migration, as well as the global number one dictionary website for learners of English, with 2.6 billion page views a year. Every day of the year, learners around the world take a Cambridge assessment, totalling over 6 million assessments.
This year, the world's leading English language online platform, the Cambridge Learning Management System, began migrating millions of users across to an improved platform called Cambridge One. It now has more than 7 million registrations and has hosted 50 million online sessions during the year. The English group is planning major growth by offering new and innovative ways to learn, and delivering the full range of integrated learning and assessment tools for which learners and institutions are looking.
International education
The Press & Assessment's two international education teams formally integrated on 1 August 2022 to form the world's largest provider of international education programmes and qualifications for 5 to 19 year olds. They oversaw 1.6 million exam entries across 147 countries. The Cambridge Partnership for Education worked closely with the University's Faculty of Education to deliver education reform programmes with governments around the world, as well as developing a programme with Ukraine's Ministry of Education and Science to support education during the current war and to provide building blocks for the nation's future.
UK education
The Press & Assessment's UK education group created a new suite of Cambridge Nationals at Key Stage 4 to be taught from September 2022. In June, its Oxford Cambridge and RSA Examinations board (OCR) worked with schools and colleges to deliver the UK's first major in-person summer exam series for 3 years, and supported exam-taking students through a range of measures to take account of the disruption caused by the COVID-19 pandemic. OCR delivered half a million UK qualifications in Summer 2022. The new GCSE in Natural History, championed by OCR and to be taught from 2025, is at the vanguard of wider efforts across the Press & Assessment to embed sustainability and climate education into the curriculum and products for students.
Academic
The academic publishing group creates university-level research and teaching materials and currently publishes more than 400 peer-reviewed academic journals, thousands of books and monographs. Cambridge Advance Online launched in 2021 as a joint initiative between the Press & Assessment and the teaching and research departments of the University to combine the strengths of both. It has helped to deliver learning experiences to professionals around the world that have received exceptional student feedback. This year the academic publishing group committed to achieving open access for all its research publications by 2025 and is on target for half of all new research articles in journals to be open-access by the end of 2022.
A landmark publication in 2022 was the 'Cambridge Centenary Ulysses', which helps readers to understand James Joyce's monumental and challenging work.
Growing impact on society, not the planet
As a leader in global education and research, the Press & Assessment not only looks to inform and progress action around the world's most pressing challenges, including the environment and climate change, but like the rest of the University has committed to reaching carbon zero on all energy-related emissions by 2048. This year has also seen the appointment of a climate education director, to lead thinking about how to incorporate an understanding of climate issues through curricula and learning materials.
Looking to the future
The world is facing a number of global challenges – from infectious disease to military conflict, climate change to energy shortages, and inflation. But they make education and research even more indispensable. Cambridge University Press & Assessment is committed to unlocking potential, helping make progress with difficult issues, and building bridges for learners, teachers, researchers and students the world over.
---
Missing Darwin notebooks returned to Cambridge University Library
Two notebooks belonging to Charles Darwin, one of which contains his iconic 1837 'Tree of Life' sketch, have been safely returned to Cambridge University Library, more than two decades after they were first reported missing.
Their return comes 15 months after Cambridge University Librarian Dr Jessica Gardner launched a worldwide appeal for information with Cambridgeshire Police and Interpol.
The notebooks were returned anonymously to the Library in March and are in good condition, with no signs of handling or damage. They were returned in a gift bag containing the notebooks' archive box and inside an envelope addressed to the University Librarian.
The notebooks have retaken their rightful place alongside the rest of the Darwin Archive at Cambridge, alongside the archives of Sir Isaac Newton and Professor Stephen Hawking. Cambridge University Libraries put the notebooks on display as part of the free Darwin in Conversation exhibition, which opened in July 2022.
---
New institute tackling some of the world's biggest killers
The new Heart and Lung Research Institute (HLRI) opened in July on the Cambridge Biomedical Campus, bringing together the largest concentration of scientists and clinicians in heart and lung medicine in Europe.
The HLRI will see more than 380 staff from the University and Royal Papworth Hospital NHS Foundation Trust working together to tackle cardiovascular and respiratory diseases, which collectively are estimated to cause nearly 18 million deaths globally each year.
Research into cardiovascular and respiratory diseases is a strategic priority for the University, and in 2013, Cambridge became one of the British Heart Foundation's Centres of Research Excellence. It is this expertise, coupled with Royal Papworth's clinical excellence, that makes the new institute so unique.
AstraZeneca's new research and discovery centre and the GSK Clinical Unit are also based on the biomedical campus and both companies are playing a crucial role in helping HLRI scientists to build on Cambridge's rich history of discovery and deliver tangible benefits to patients' lives.
---
Cambridge expert in £32 million partnership to develop 'future-proofed' coronavirus vaccines
As coronaviruses have now proven their pandemic potential, it's imperative for global health security that research and development is invested in vaccines to future-proof the world against this threat.
This year, DIOSynVax, a biotech spinout of the University, received approximately £32 million from the Coalition for Epidemic Preparedness Innovations to develop a new vaccine that aims to be ahead of the next pandemic and protect against both existing and future variants of the virus that causes COVID-19.
DIOSynVax, led by Professor Jonathan Heeney, Head of the Laboratory of Viral Zoonotics at the University of Cambridge, will design the vaccine through proof-of-concept preclinical studies, and undertake initial clinical development. The next-generation coronavirus vaccine can be administered through a needle-free 'injection' – a blast of air that delivers it into the skin, offering a future alternative to people who fear needles.
If successful, the studies could provide a safe, affordable, next-generation vaccine for widespread use, particularly in low- and middle-income countries.
---
Global biodiversity: it's time to look at the evidence
Global biodiversity is being lost at an alarming rate and the University's Professor of Conservation Biology, Bill Sutherland, is dedicated to ensuring conservation projects help reverse this trend.
Billions of pounds are being pledged by governments and businesses more aware of the need to protect our natural world. But much of this funding is wasted: many conservation projects fail because they are often based on incorrect, biased beliefs.
Through the 'Conservation Evidence' project, Sutherland is revolutionising the planning of conservation projects to ensure decision-making is based on the best available evidence, as it is in medicine.
Sutherland's team summarised the effectiveness of over 3,530 interventions for 23 species groups, habitats or other conservation issues, drawn from over 1.6 million papers. Conservationists can quickly look up the most effective conservation intervention in their area of interest.
Practitioners around the world are using Conservation Evidence to run successful projects: from protecting Echo Parakeet chicks in Mauritius, to short-tailed roundleaf bats in Nigeria. They are also contributing their evidence from which others benefit.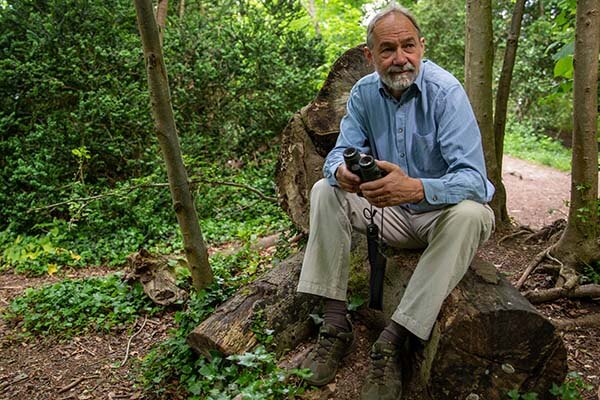 ---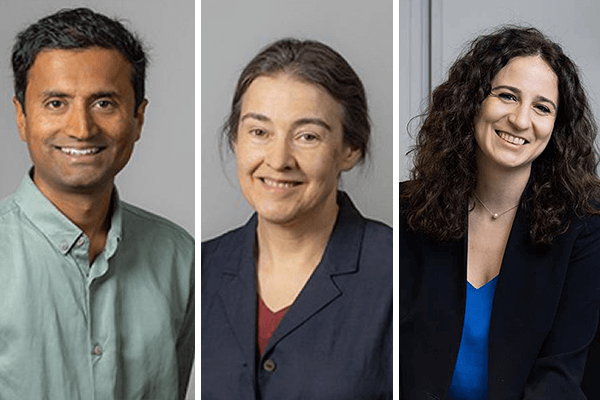 Highlights from Cambridge Enterprise
Cambridge Enterprise celebrated another successful year in the translation of University research into technologies and companies that are poised to transform our world. We supported the licensing of over 115 new technologies to industry and the substantial growth of our portfolio of over 120 spin-out companies.
These companies are creating new research and manufacturing jobs in the UK and positioning the UK as a leader in next-generation technologies. Importantly, many of these companies are also developing technologies that support the reduction in carbon emissions, enabling a more sustainable planet.
Cambridge Enterprise continues to lead in helping our academics translate their innovative research into transformational businesses.
The solution to charge anxiety
Nyobolt was co-founded by Professor Dame Clare Grey and Dr Sai Shivareddy to commercialise their novel, ultra-high-power battery technology. As the world races to electrify transportation, the need for much better batteries has become increasingly urgent. If consumers are to embrace electric vehicles (EVs), they will need batteries that address charge anxiety by enabling EVs and other devices to charge much faster. And in a world where sustainability is imperative, these batteries must also last longer, be recyclable, and have a viable second life.
Nyobolt is delivering on this vision and closed a £50 million funding round which will allow the company to commence manufacturing at scale and will enable Nyobolt's first materials manufacturing plant in the UK.
Making greener electronics possible
Another spin-out company, Cambridge GaN Devices, is also delivering on this dual mission of transformative technology that can impact the environment. Cambridge GaN Devices is developing a highly efficient Gallium Nitride (GaN)-based integrated circuit for use in power supplies and a variety of power conversion circuits, including data centres which are accounting for 2% of the world's energy usage. GaN would make data centre server power supplies much more efficient with the potential to save more than 5 megatons of CO2 emissions each year over the next decade.