The mission of the University of Cambridge is to contribute to society through the pursuit of education, learning and research at the highest international levels of excellence.
The University reports annually on the ways in which it has delivered charitable purposes for the public benefit. Here are some of our 2019–20 financial year's highlights.
2019–20 highlights from the University Group Annual Reports
Fighting COVID-19
2020 has been dominated by one issue alone: COVID-19.
Cambridge has made an extraordinary contribution to tackling COVID-19. Scores of researchers are focusing on the nature and transmission of the disease, the development of therapeutics and a vaccine, and the impact of the pandemic on all aspects of society from mental health to education and economics to working practices. Meanwhile, Cambridge epidemiologists, pathologists, immunologists, mathematicians and veterinary scientists are helping governments – and the public – better understand the disease.
Together with partners AstraZeneca and GSK, the University rapidly established a new laboratory to support the UK network of testing centres.
One of our newest institutes – the Cambridge Institute of Therapeutic Immunology and Infectious Disease on the Cambridge Biomedical Campus – pivoted almost the entirety of its research towards studying COVID-19. With over 150 scientists and clinicians, the UK's largest academic Containment Level 3 Facility, and a range of collaborators from across the UK and beyond, the institute aims to understand the relationship between this infectious disease and our immune systems – and why coronavirus affects some people more than others.
Our researchers are also at the heart of a major nationwide initiative, the COVID-19 Genomics UK Consortium, led by our University and the nearby Wellcome Sanger Institute. They have used genomic surveillance to inform infection control measures and reduce the number of hospital-acquired infections at Cambridge University Hospitals NHS Foundation Trust (CUH).
Also helping CUH manage the disease has been a new rapid diagnostic test for COVID-19 developed by Cambridge spin-out Diagnostics for the Real World. These SAMBA II testing devices provide a diagnosis within an average time of 2.6 hours compared with 26.4 hours for standard laboratory tests. The average length of time patients had to spend on a COVID-19 'holding' ward almost halved and 11 ward closures were prevented in the ten days after implementation.
Other research projects have focused on NHS capacity, personal protective equipment (PPE), emergency hospital design, and the logistics and supply chains for frontline resources in the UK. Among these, researchers are training AI models to predict demands on the NHS at hospital and even individual patient level.
Meanwhile, researchers at the Department of Veterinary Medicine have developed a vaccine candidate, DIOS-CoVax2, which could begin clinical trials in early 2021. Their approach has been to insert synthetic DNA encoding viral proteins within different vaccine delivery systems. The body's immune cells take up the vector, decode the vaccine antigen and use the information to program the rest of the immune system to produce antibodies against it.
Other researchers have focused on the particular challenges faced by low- and middle-income countries – for instance, designing a low-cost, open-source ventilator that can be cheaply and quickly manufactured from readily available components. The ventilator was designed by a team from the Department of Engineering's Whittle Laboratory, working with colleagues from the Institute for Manufacturing and in collaboration with a manufacturer in South Africa.
The impact of the pandemic has been far-reaching and will be felt for some time. Our researchers have been considering its effects on mental health, social behaviour, manufacturing, food insecurity, work, educational equality and, vitally, how we can prevent future pandemics.
May Yeo, Edwige Moyroud group research assistant and lab manager, Sainsbury Laboratory
---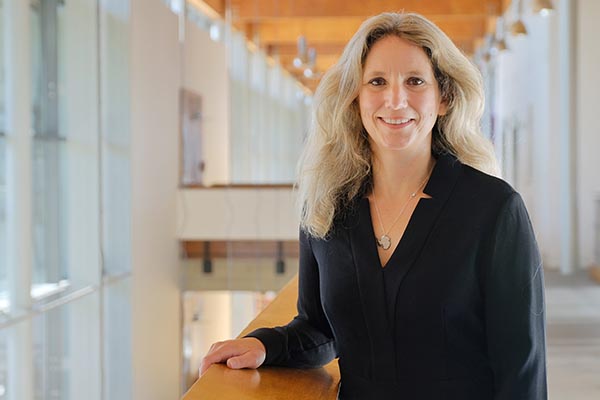 Dr Emily Shuckburgh, Director of Cambridge Zero
Cambridge Zero – a bold response to the world's greatest challenge
November 2019 saw the launch of Cambridge Zero, the University's response to the climate crisis. Responding to climate change will require huge changes in the structures of our society. Every sector will need to be reimagined: from how we travel, how we live, and even how we measure our prosperity.
Creating a sustainable society poses a great challenge but also a great opportunity. We have a unique chance to create a future that is not only sustainable, but is also resilient, equitable and fair.
Cambridge Zero brings together the collective expertise of the University - from science and engineering to law and philosophy - to offer integrated, holistic and practical solutions to climate change and to bring these developments to bear at international, national and local levels. It is also at the heart of the academic networks involved in advising the host UK Government in the run-up to the UN's COP26 Climate Conference in 2021.
Sustainability is also at the heart of the new National Centre for Propulsion and Power, based at the Whittle Laboratory, which is due to open in 2022. It will help Cambridge lead the push towards massively reducing the carbon emissions of the aviation industry, while creating jobs and economic opportunities in our region and across the country.
In addition, the University is also examining its own practices, and has now committed to cutting its greenhouse gas emissions to zero by 2038 - more than a decade before the target date set by the UK Government.
---
Professor Didier Queloz wins the 2019 Nobel Prize in Physics
Didier Queloz, Professor of Physics at the Cavendish Laboratory and Fellow of Trinity College, was jointly awarded the Nobel Prize in Physics for his pioneering advances in physical cosmology, and the discovery of an exoplanet orbiting a solar-type star. In 1995, along with Michel Mayor, Queloz made the first discovery of a planet outside our solar system. The discovery started a revolution in astronomy. Many regard it as a moment that changed forever the way we understand the universe and our place within it.
Alumnus Sir Peter Ratcliffe, who studied Medicine at Cambridge in 1972, was jointly awarded the Nobel Prize in Physiology or Medicine for discoveries of how cells sense and adapt to oxygen availability.
Professor Didier Queloz
---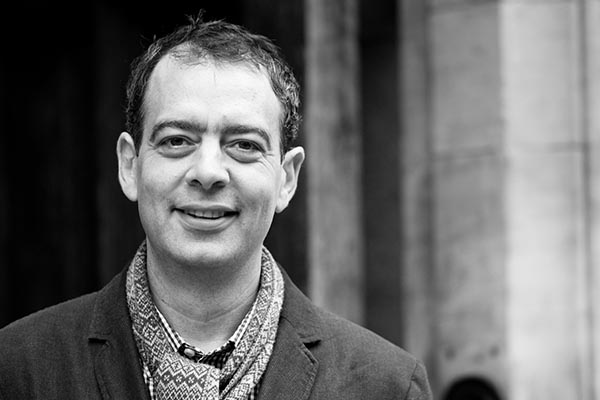 Professor David Runciman
Democracy in crisis
In January 2020 the Department of Politics and International Studies launched the Centre for the Future of Democracy with a major report on public perceptions of democracy. A landmark study of the attitudes of over four million people from 154 countries over the last 25 years, the research revealed that dissatisfaction with democracy had reached its highest global level since 1995. It found that many large democracies are experiencing peaks of discontent with their political systems among citizens, including the UK, Australia, Brazil and the USA.
Lead researcher Dr Roberto Foa described democracy as being in a 'state of malaise', particularly in developed nations. The head of the new Centre is Professor David Runciman, host of the Talking Politics podcast. He hopes the work will help 'identify possible trajectories for democracy around the world.'
---
The Rising Tide: Women at Cambridge
A unique programme of events on women's role in the history of the University of Cambridge, from foundation to the present day, ran from October 2019 to March 2020. The Rising Tide: Women at Cambridge was curated by historians Dr Lucy Delap and Dr Ben Griffin, with a major exhibition at the University Library highlighting the lived experiences of women at Cambridge, the ongoing fight for equal educational rights and the careers of women who shaped the institution – from leading academics to domestic staff and Fellows' wives.
Over 53,000 visitors had the opportunity to explore fascinating and little-known stories of individual women through rarely seen collections from across the University, including a mix of costume, letters and a series of films. Moreover, 26 portraits of women were displayed on the Library walls, some specially commissioned, including a 16th-century benefactor and the first black leader of an Oxbridge College.
Women at Cambridge portrait exhibition
---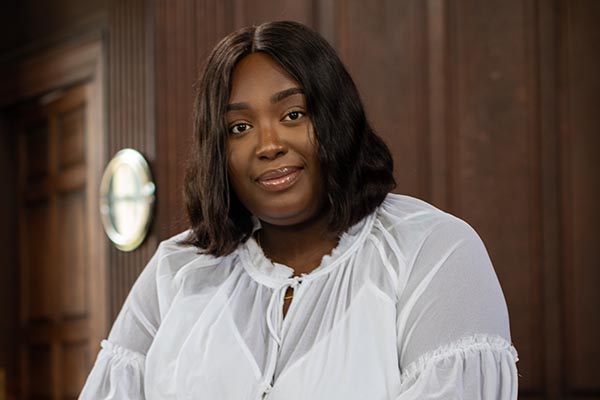 Courtney Daniella
Cambridge welcomes record numbers of BAME students
In October 2019 we welcomed a record number of black students – 91, up from 61 the previous year. For the first time, the proportion of black students rose above 3%. The number of UK BAME (Black, Asian and Minority Ethnic) undergraduates admitted also reached a new record of 26.8%.
A number of factors are thought to be behind the increase in black students. One is the 'Stormzy effect': in August 2018, the award-winning British grime artist announced he would fund tuition fees and living costs for two students each year. Another reason is our proactive work, including a collaboration with YouTube influencer and alumna Courtney Daniella. In addition, several student societies and student volunteers have been actively involved in access work, promoting the University to groups of young people who may not have thought of applying to Cambridge.
---
Cambridge Assessment
The UK faced an unprecedented challenge in March 2020 with the cancellation of summer exams due to COVID-19. Over the following months the awarding of qualifications became a significant focus of political debate and public scrutiny.
Cambridge Assessment and its UK exam board OCR worked closely throughout to help contribute to policy formation and public discourse, with a focus on research and ensuring students were able to progress.
A significant focus from the start of the pandemic was placed on supporting teachers, students, exams officers and assessors during a time of great uncertainty. Cambridge Assessment also responded quickly and innovatively, including developing a new grade capture portal for teacher-generated grades. When the decision was made by government to use these grades for qualifications, OCR responded rapidly, delivering more than half a million results to students on time.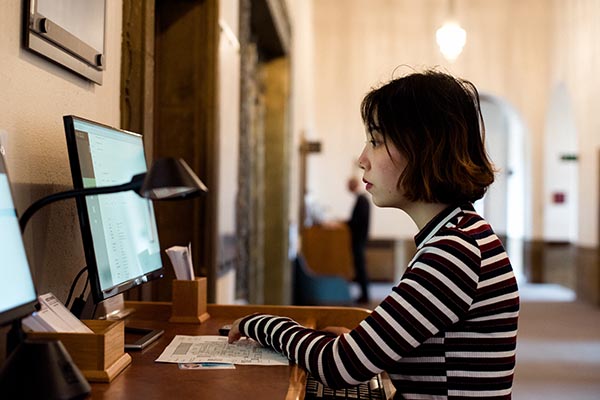 A student in the University Library
---
Cambridge University Press
Nearly eight months of strong growth were interrupted by the impact of COVID-19 in the remaining four months of the financial year to 31 July 2020.
For the first time, more than half its revenues came from products centred on digital. Major investment in digital learning materials and strong platforms also helped it respond quickly to support researchers, teachers and learners.
Digital versions of more than 700 higher education textbooks were made freely available to students, while almost all the Press' digital education material was made free to schools.
Initiatives included Cambridge Open Engage, an open collaboration platform for early-stage research; further development of Cambridge One, a digital learning environment for English language learners and teachers; and the acquisition, jointly with Cambridge Assessment, of the Centre for Evaluation and Monitoring, one of the most respected research groups supplying formative assessments for children.