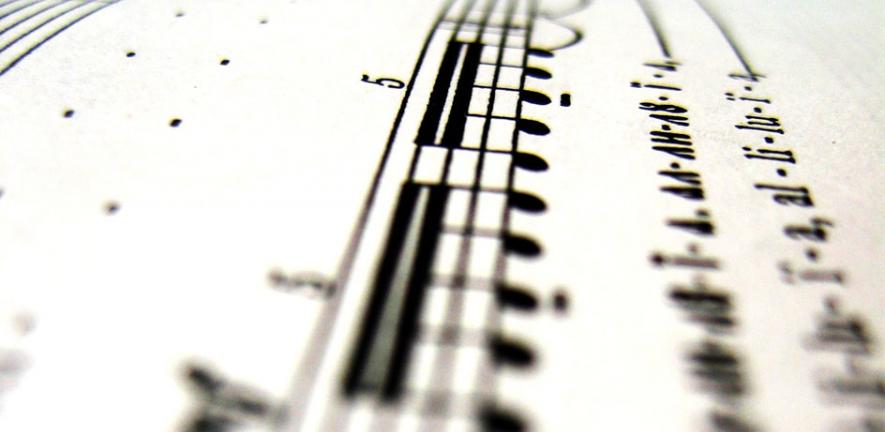 Hundreds of schoolchildren in South Cambridgeshire will learn about the science of musical sound this week as part of a touring outreach exercise.
The need for high quality research is made more urgent by the fact that professional historians of science have neglected the history of the science of sound.

Torben Rees
The Science of Musical Sound, a Whipple Museum of the History of Science research project, will be boarding the artSbus, a Stagecoach bus kitted out for art projects.
It will visit primary and secondary schools in Linton, Icknield, Sawston, Castle Camps, Swavesey and Gamlingay between Tuesday and Friday next week as a prelude to the University's first Festival of Ideas which begins on 22nd October.
The 30-minute artSbus workshops will be delivered by Sam Bennett, an engineering PhD student and former Rising Star, and Gillian Hunter, violinist and Arts Development Manager for the Swavesey area. They will focus on visualising musical sound using Chladni plates and computer visualisation. The Chladni plates are plates of metal vibrated by a speaker at different frequencies, when tea leaves are sprinkled on top of them, shapes emerge at resonant frequencies. Students will also analyse short pieces of music using computer visualisation, including recordings of the students' voices and of Gillian's violin.
Young people who have participated will then be encouraged to create a drawing or piece of art which represents their way of "seeing sound" based on what they have learned in the workshop. These will then be displayed at the Whipple Museum during the Festival.
The Science of Musical Sound research project is led by Torben Rees and Liba Taub and it aims to install a permanent exhibition communicating the rich history of interaction between science and music. It is focused around particular historic scientific instruments that were used to investigate musical and acoustic phenomena. The artSbus tours will combine musical performance with scientific demonstrations and history of science.
The research project is investigating questions such as how did the scientific understanding of sound and musical phenomena, gained during the Enlightenment, influence the theory and practice of composers and musicians? When, how and why did the study of musical theory cease to be regarded as a properly scientific enterprise? And to what extent can Western music be regarded as scientific, as opposed to an artistic, achievement?
Torben Rees says: "The need for high quality research is made more urgent by the fact that professional historians of science have neglected the history of the science of sound. This is despite the fact that for over a thousand years music was considered to be part of the sciences, investigated keenly by virtually all the major figures in science up to and including Newton."
He adds that the project, partly funded by the Isaac Newton Trust, aims to explore the historical relationship between science and music and that the school tours will act as "a particularly engaging introduction to the history of science" and encourage them to participate in the Festival of Ideas.
This project came to be through a partnership between stART - supporting arts development, the Festival of Ideas, the Whipple Museum of the History of Science, and the artSbus.
The Festival of Ideas celebrates the Arts, Humanities and Social Sciences and runs from 22nd October to 2nd November. There are around 200 free events on the programme which will take place in sites around Cambridge, including museums, galleries and University departments. The Festival will offer visitors of all ages the chance to understand more about the world we live in, on a global and local scale.
Those taking part include well known figures such as the BBC's Evan Davis, Doug Richard of Dragon's Den, Michael Howard MP, Professor John Carey and linguist David Crystal. Subjects covered will range from politics, Europe and the impact of Facebook on friendship to hidden trails around the city of Cambridge and beyond. There will be thought-provoking talks by leading academics, visits from well-known alumni, performances, department open days, language workshops, school visits and discussions, all held in colleges, departments, galleries and museums around Cambridge.
The Whipple Museum of the History of Science is open Monday-Friday 12:30-4:30 pm in the Department of History and Philosophy of Science Free School Lane. www.hps.cam.ac.uk/whipple. There are two other Whipple events at the Festival: Torben Rees is singing with his jazz band in the main gallery on 22 October (5.30-7.30pm) and is giving a public lecture about the history of the science of musical sound on 29 October (5.30-7.30pm). http://www.myspace.com/torbenrees
---
This work is licensed under a Creative Commons Licence. If you use this content on your site please link back to this page.
---