11 hip-hop artists who had something to say about mental health
Warning: This article contains explicit lyrics and references to suicide and sexual abuse.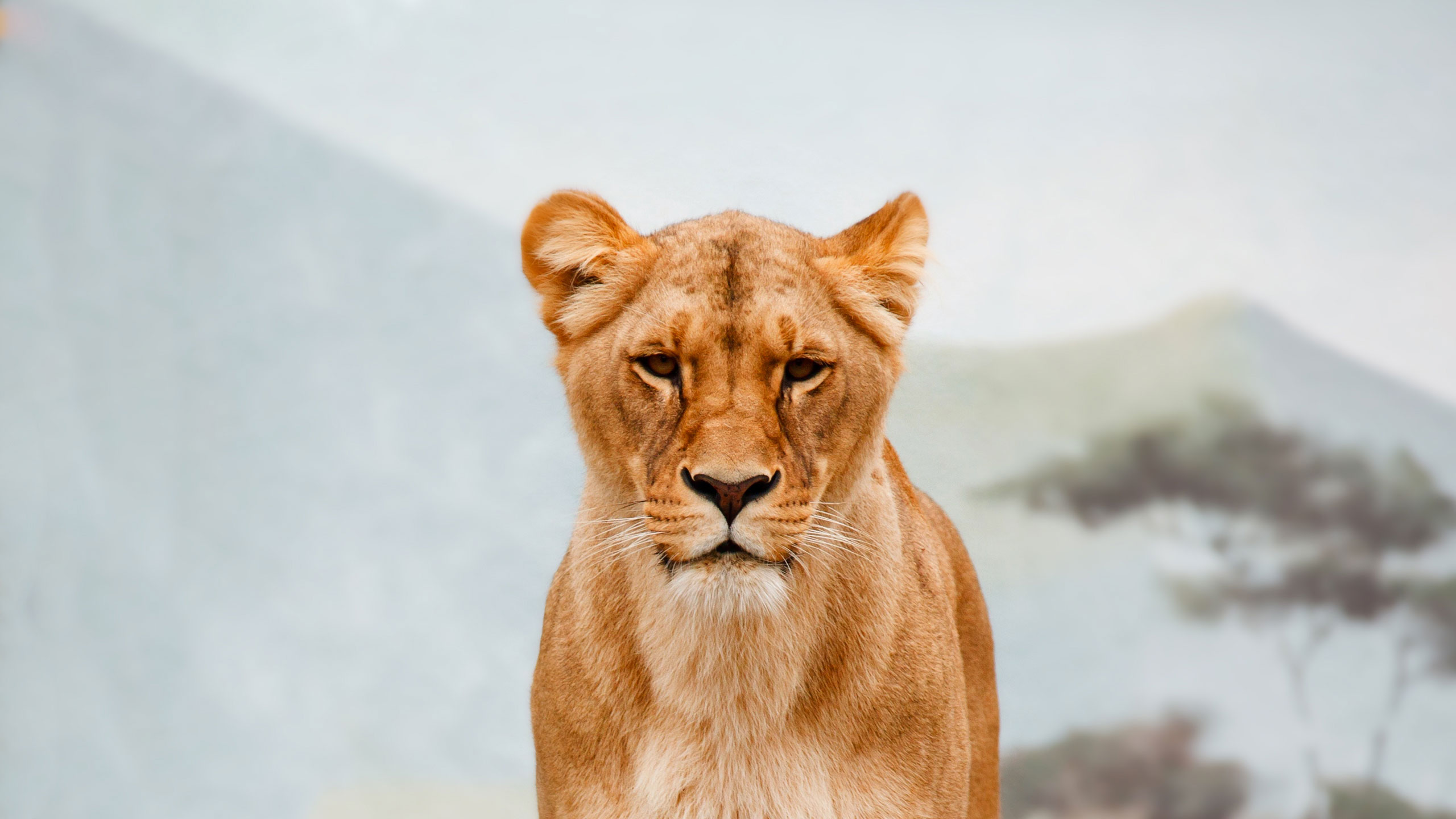 Earlier this year, British rapper Dave won the 2020 Brit Award for album of the year for his debut studio album Psychodrama, becoming only the second artist ever to win both this and the coveted Mercury Prize.
The album follows Dave's therapy sessions, as he discusses his older brothers and the impact that their prison convictions had on him, as well as his struggles with mental health and the challenges facing black working class youths in Britain.
The Guardian's music critic Alexis Petridis highlighted the challenging nature of the album, referring to the specific track Lesley, which depicts in harrowing detail the fallout from an abusive relationship, writing: "In a world where artists seem terrified of their audience hitting the fast-forward button… it's a big ask to confront listeners with an 11-minute rap track, especially when the subject matter is as unremittingly grim as that of Lesley". But he showered praise on the album, describing it as "genuinely gripping" and "the boldest album to emerge from UK hip-hop's renaissance. It may also be the best".
While Psychodrama was an important and justifiably celebrated album, it was not the first time that hip-hop has tackled issues surrounding mental health – and this, say Drs Akeem Sule and Becky Inkster, co-founders of social venture Hip Hop Psych, is what makes the genre such a valuable tool for understanding some of the underlying causes and triggers of mental health problems and tackling the stigma that often goes alongside them.
"More than ever before, hip-hop artists are publicly acknowledging their mental health issues, promoting anti-stigma campaigns around mental health, and normalising seeking treatment for mental health issues," they write in BMJ Opinion today. In their article, Sule and Inkster highlight some of the hip-hop artists and songs stretching back to the emergence of the genre in the 1970s that have shone a spotlight on mental health.
This might seem an unorthodox article to appear in on a platform of the BMJ - the British Medical Journal - but Sule and Inkster say it – and their work more generally – is aimed at encouraging health professionals to look for new ways to open up conversations about mental health with their patients.
"Hip-hop connects with hard-to-reach groups, particularly men within the black community. Underrepresented communities are at a higher risk of developing mental health problems, are more likely to experience worsened mental health outcomes, in part, due to socioeconomic disparities, and are less likely to use mental health services."
There are other barriers that prevent vulnerable black youths and young adults from receiving support, too, they say. "Stigma around mental health issues is prevalent in underserved communities, and is a significant barrier to accessing health services. Discrimination, bias, and a lack of cultural competence from health providers can also lead to unmet needs, late presentation of symptoms and poorer quality of care."
Hip Hop Psych itself aims to bridge the gap between the medical community and hip-hop culture by making medical information more accessible, developing resources that are relevant and culturally-sensitive, and performing anti-stigma events in settings that range from medical school lectures to nightclubs to prisons.
Hip-hop has undeniably created a safe space to discuss mental health, say Inkster and Akeem. "Since the genre's conception almost 50 years ago, hip-hop's progressive narratives have increasingly spoken up about mental health and there is no denying that it is helping to tackle stigma. Hip-hop artists are speaking candidly through their art form, and it may be helping people around the world to acknowledge their own inner struggles."
Here are just some of the artists whose work, like Dave's, has touched on mental health issues – from exposing some of the underlying causes to revealing their own struggles with depression and anxiety, through to encouraging others to seek help and support.
1. The Message – Grand Master Flash and the Furious Five
In the 1970s, pioneering rappers such as Grand Master Flash and the Furious Five were 'street epidemiologists' who documented the harsh living conditions and social inequalities that could be damaging to mental health. Their 1982 hit The Message describes a world of poverty, deprivation, crime and violence.
Don't push me
Cause I'm close to the edge
I'm trying
Not to lose my head
It's like a jungle sometimes, it makes me wonder
How I keep from going under
---
2. So Many Tears - Tupac
In the 1980s and 1990s, mental health issues began to emerge more explicitly in lyrics, but often camouflaged in masculinity. Mainstream 'gangsta rap' portrayed machismo, and discouraged weakness. While 'soft' topics were still generally taboo, hints of vulnerability creep into songs such as Mind Playing Tricks On Me by the Ghetto Boys, which depicted hallucinations and delusions. Tupac's So Many Tears provides glimpses into the emotional side of 'thug life' by describing signs of trauma and depression:
Now I'm lost and I'm weary So many tears
I'm suicidal so don't stand near me
My every move is a calculated step, to bring me closer
To embrace an early death, now there's nothing left
---
3. Drop The World – Lil Wayne (featuring Eminem)
The relationship between mental health and masculinity is complex, as societies sometimes promote narratives like 'strong men don't cry' or 'his emotions got the best of him'. Such negative views of men expressing their emotions are seen as a 'sign of weakness'; however, men under the age of 50 are at an increased risk of taking their own lives and are less likely to seek help when experiencing a mental health crisis. A jarring inner conflict between anger and sadness is portrayed in Lil Wayne's song Drop The World (featuring Eminem).
Hate in my heart, love in my mind
I seen nights full of pain, days are the same
You keep the sunshine, save me the rain
I search but never find, hurt but never cry
And when it got too heavy I put my burdens aside
So I could pick the world up
And I'm a drop it on yo fuckin' head
Lil Wayne once talked about accidentally shooting himself in his chest when he was young, but later revealed in his lyrics and interviews that it was an attempt to end his life: "…when I attempted suicide, I didn't die, I remember how mad I was on that day… you gotta let it go before it get up in the way".
---
4. Stormzy on Channel 4 News
In the 2000s and especially 2010s, rappers were increasingly beginning to show a more sensitive side of hip-hop, acknowledging struggles with depression and anxiety. In 2017, British rapper Stormzy opened up about his own inner battles and why it was important for others to know that depression can affect anyone.
---
5. Cleaning Out My Closet – Angel Haze
In 2012, Angel Haze remixed Eminem's song Cleanin' Out My Closet, producing a song she went on to describe as "…probably the realest song I ever recorded", a candid, explicit and disturbing song about childhood sexual abuse.
There's a story behind every single scar that I show
I made it out, this a me nobody's gotten before
I had to open my wounds, I had to bleed til I stopped it
Thanks for joining me here as I cleaned out my closet
---
6. Broski – Krept and Konan
Last year, UK artists Krept and Konan released Broski, in which they tried to make sense of the loss of their friend, who tragically took his life.
Sometimes being strong ain't strong enough
To anybody keeping things bottled up
I just want to let you know that you're not alone
Pick up the phone, don't suffer on your own
---
7. 1-800-273-8255 – Logic
The rapper Logic partnered with the National Suicide Prevention Lifeline, releasing a song called 1-800-273-8255 about a suicidal hotline caller getting support. When Logic performed the song at the Grammys alongside suicide survivors, calls to the National Suicide Prevention Lifeline tripled.
I finally wanna be alive (finally wanna be alive)
I finally wanna be alive
I don't wanna die today (hey)
I don't wanna die
---
8. Sell out – Rico Nasty
A number of female artists have also addressed mental health through hip-hop. On her most recent album Anger Management, Rico Nasty channels expressions of rage and anger into a form of empowerment. The track Sell Out describes how her "…expression of anger is a form of rejuvenation" and how she has used to her emotions to help herself and others.
People hate you 'cause you're different and focused
People hated me so I flipped it
And turned my emotions to something y'all could sing to
'Cause some of y'all have been through the same shit I've been through
---
9. Man on the Moon – Kid Cudi
In recent years, as well as opening up about their troubles, some notable rappers have helped reduce stigma by endorsing therapy. One such advocate is rapper, Kid Cudi, who posted on social media about going to an inpatient mental health treatment centre, triggering a hugely positive reaction from his fans. His songs such as Man on the Moon resonate with his fans emotionally – one comment under the YouTube video for this track reads: "If you're listening to this it's probably for a reason, keep your head up guys(: everything will be okay".
Close my eyes, hide in the dark
It's a curtain call, come one come all
All I do is try to make it simple
The ones that make it complicated
Never get congradulated
I'm somethin different in all aspects
---
10. 4:44 – Jay Z
Another major therapy advocate is Jay Z, who in 2018 talked to CNN's Van Jones about the "ridiculousness" of stigma surrounding mental health problems and said that he would like to see therapists in schools. His album 4:44 documents his own experiences in therapy, leading to songs such as the title track where Jay Z apologises for his behaviour, trying to make amends for what he has done.
I apologize 'cause at your best you are love
And because I fall short of what I say I'm all about
---
Dr Sule and Dr Inkster are members of the University of Cambridge's Department of Psychiatry and Research Associates at Wolfson College.
---
If you are going through a difficult time or you feel that life is not worth living, it's important to tell someone. If you don't feel comfortable talking to family or friends, then there are a number of organisations who can offer advice and support or just someone to talk to.
Samaritans
For everyone
Call 116 123
Email jo@samaritans.org
Campaign Against Living Miserably (CALM)
For men
Call 0800 58 58 58 – 5pm to midnight every day
Visit the webchat page
Papyrus
For under 35s
Call 0800 068 41 41 – Monday to Friday 10am to 10pm, weekends 2pm to 10pm, bank holidays 2pm to 5pm
Text 07860 039967
Email pat@papyrus-uk.org
Childline
For children and young people under 19
Call 0800 1111 – the number won't show up on your phone bill