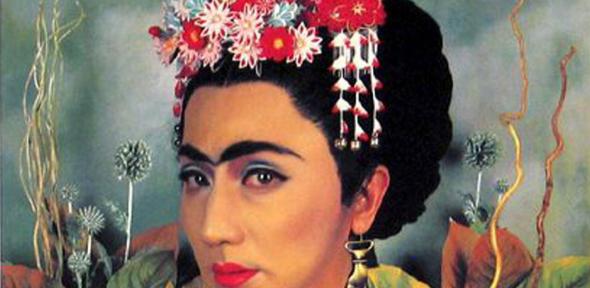 Throughout history, clothes have been a powerful part of our identity. Taking place this Friday, a symposium called Appearances of Gender – open to all and free of charge – will bring together some of the country's leading commentators on dress for a debate about fashion and faith, culture and gender.
I wanted to create a forum for an exciting discussion about dress which is an aspect of everyday life intricately tied into our identity – how we see ourselves, how we want to be seen, and how others see us – and our perceptions of gender.

Dr Ulinka Rublack
Mutton dressed as lamb: it's a harsh phrase but we know exactly what it means. It describes a woman who dresses as if she was younger, and thus invites pity and ridicule. Beneath these four words lies the expectation that women should dress their age – adapting their style of dress appropriately as they enter their middle and older years. The cruelty of this particular epigram is nastier still when you consider that mutton and lamb are meat – the former tough and the latter succulent – thus placing women on the butcher's slab.
Historian Prof Amanda Vickery will use the 18th century description "mutton drest lamb fashion" as the starting point for a discussion about who owns fashion in the first of six talks at a symposium taking place at St John's College later this week (9 March).  The day-long programme, called Appearances of Gender, will address a range of topics relating to the intersections between fashion, gender and identity – and the ways in which dress and our attitudes to it have been shaped by shifts in culture, politics, religion, art and economics.
The event has been organised by Cambridge academic Dr Ulinka Rublack (Faculty of History) for the Cambridge Centre for Gender Studies. "I wanted to create a forum for an exciting discussion about dress which is an aspect of everyday life intricately tied into our identity – how we see ourselves, how we want to be seen, and how others see us – and our perceptions of gender. Fashion is a powerful tool in terms of marking masculinity, femininity or gender neutrality as well as displaying religious or political ideas. Until 1800 or so many developments in dress were driven by men – it was only considered to be primarily a female concern later," said Dr Rublack.
The programme draws together a number of leading commentators. Professor Vickery is a historian at Queen Mary College London as well as a journalist, broadcaster and television presenter. She will be joined by a series of other eminent speakers: Professor Amy de la Haye from the London College of Fashion, the London artist Maisie Broadhead, Professor Christopher Breward, Principal of Edinburgh School of Art, Dr Alyce Mahon, Senior Lecturer in History of Art at Cambridge, Dr Emma Tarlo, Reader in Anthropology at Goldsmiths College London, and Professor Evelyn Welch of Queen Mary College London.
"We've brought together speakers whose research challenges some of the assumptions we make about dress – and shines new light on how men and women tried to express themselves through fashion. Emma Tarlo, for example, has carried out research into Muslim women and the veil which has shown that it has a huge range of meanings to them, much more complex and nuanced than the obvious religious significance we commonly assign to it. Dress is a powerful signifier – it's the first thing we notice about each other and it sets the basis for our interactions. Yet we often mis-read dress, and need to ask much more about how people use it as a tool to communicate messages about themselves."
Each speaker will offer a separate perspective on the complex relationship between costume and culture within the broad framework of gender. Professor de La Haye will talk about the uniforms of the Women's Land Army in the two World Wars – and how its generously-cut corduroy breeches and sturdy lace-ups liberated many women from conventional "lady-like" dress and empowered them to excel in new roles. She said: "The distinctive breeched uniform the land girls (as they described themselves then and now) wore formed part of their daily lives, shaped their identities and broader perceptions of them."
Professor Breward, who was Head of Research at the Victoria and Albert Museum before taking up his present post at Edinburgh, will look at the study of contemporary fashion within art and design colleges and museums – and consider the power of fashion to provoke debate and enquiry.
Introducing the role of painting in expressing sexual, gender and racial politics, Dr Mahon, Senior Lecturer in History of Art, Cambridge, will look at the fascinating dialogue between contemporary artist Japanese Yasumasa Morimura and the artist Frida Kahlo, who performed Mexican identity through her Tehuana dress. Mahon explained that her research explores "these two artists' self-fashioning as a critique of consumerism and art's fetishising of the female body. Their shared Surrealist aesthetic and queering of art history lends further dimensions to this critique".
The London-based jeweller and fine artist Maisie Broadhead will contribute a creative perspective to the event with her insights into working backwards and forwards in history as she plays with imagery.  Dr Rublack commented: "I am fascinated by Maisie's exploration of how dress and jewellery as three dimensional objects can be staged in photography to reveal their hold on a whole period's imagination - the fantasies that inform identities. She very wittily creates a dialogue between the past and the present, and shows how ideas of how specific ideas about sex difference are enshrined in iconic dress objects but can also be subverted."
The final speaker of the day, Professor Evelyn Welch from Queen Mary College London, will look at the history of perfume. Now most closely associated with femininity, in the 16th and 17th centuries perfume was worn by both men and women to protect the body from diseases such as plague and to mask noxious odours. Welch will talk about the tension and anxiety that surround the desire to beautify and the need to conform to acceptable norms, the quest for elegance and the fear of effeminacy – and how this reveals itself in attitudes to body care and vanity.
Dr Rublack said: "Dress and related subjects open a wonderful window onto the imagination of our own as well as past worlds. We are keen to make the event open to anyone interested in the topics we'll be talking about – so come along with an open mind and be prepared to be surprised!"
The 2012 Annual Gender Symposium, Appearances of Gender, will take place in the Palmerstone Room, Fisher Building, St John's College, Cambridge, on 9 March, 10am to 4.15pm. The event is open to all and free of charge. No need to book: just turn up on the day. The symposium is supported by Cambridge University Press.
---
This work is licensed under a Creative Commons Licence. If you use this content on your site please link back to this page.
---