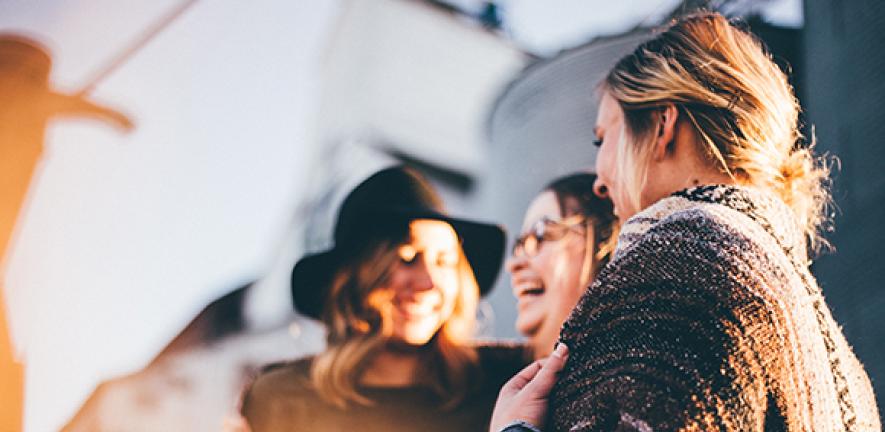 New five-year partnership on the 'Future of Work' will examine the big issues affecting the modern workforce and offer practical, research-backed solutions to employers
The University of Cambridge and KPMG have today unveiled a new partnership to understand how the world of work is changing, starting with what really works when it comes to supporting employees' mental wellbeing.
The partnership is a global first and sees the University of Cambridge bring together researchers from different disciplines to better understand the factors that affect mental wellbeing at work. It will show how different kinds of supports can boost individual mental wellbeing, enhance productivity and promote a healthy workforce for the future.
KPMG will open its doors to Cambridge researchers, who will assess the effectiveness of the mental wellbeing initiatives the firm currently offers to its circa 16,000 UK employees. This will develop an evidence base of what works, and how new support measures can be developed and evaluated to meet employees' future needs. The firm will use these insights to invest in and evolve its package of mental wellbeing support.
The firm will also share its research with the wider business community, to help them support their own workforce and reduce attrition and wellbeing related absence. It also aims to provide empirical evidence clearly demonstrating the link between employee mental wellbeing and improved productivity.
Jon Holt, Chief Executive of KPMG UK, said: "Mental wellbeing is a global issue and a leading concern on the minds of the business leaders I speak to. Businesses need research and data to help them invest in the right areas to support their staff through a huge period of change, as we emerge from the pandemic and introduce new ways of working.
"But mental wellbeing at work is an under researched area and it is hard to access empirical data evidencing clear links between mental wellbeing policies and better employee health. 
"This partnership with the very best academics in their field seeks to address this and provide real answers on what works. It aims to help leaders support their people to thrive at work, which in turn will lift productivity and deliver wider benefits to the economy."
Professor Gordon Harold, who is leading the mental wellbeing programme for the partnership, said: "Mental health is the bedrock of a healthy, productive and positive society. By 2030 depression will be a leading cause of mortality and morbidity globally, with significant implications for individuals, society and the future of work. Promoting positive mental health and supporting those who experience or are at risk of mental ill health is now a national and global priority."
Professor Andy Neely, Pro-Vice-Chancellor for Enterprise and Business Relations at the University of Cambridge said: "Work – what we do, how and where we do it and what it means for individuals, organisations and wider society – is changing. This ambitious partnership will bring together Cambridge researchers from a wide range of disciplines to reimagine the world of work and to co-create with KPMG effective strategies and interventions that will benefit both its workforce and those of organisations worldwide.
"Finding the best ways to support mental wellbeing at work is an urgent and important task, and the starting point for this partnership which will explore more broadly how can we enable meaningful work that addresses society's needs." 
The announcement is part of KPMG's £300m three-year strategy to transform and grow its business, as it invests in new insight and services to support its clients and its people.  
It also forms part of a wider partnership between KPMG and the University of Cambridge, which aims to examine the big issues affecting work and society, such as the impact of digital technologies, the global distribution of work and Environmental, Social and Governance (ESG), and to provide evidence-based, actionable insights. In September last year, the firm unveiled a training programme with Cambridge Judge Business School, which will deliver ESG training to KPMG's 227,000 global workforce.
---

The text in this work is licensed under a Creative Commons Attribution 4.0 International License. Images, including our videos, are Copyright ©University of Cambridge and licensors/contributors as identified.  All rights reserved. We make our image and video content available in a number of ways – as here, on our main website under its Terms and conditions, and on a range of channels including social media that permit your use and sharing of our content under their respective Terms.
---