Good work?

What do we want from work –
and how can we get it?

Professor Jennifer Howard-Grenville
introduces a new partnership between
the University of Cambridge and KPMG
on the Future of Work.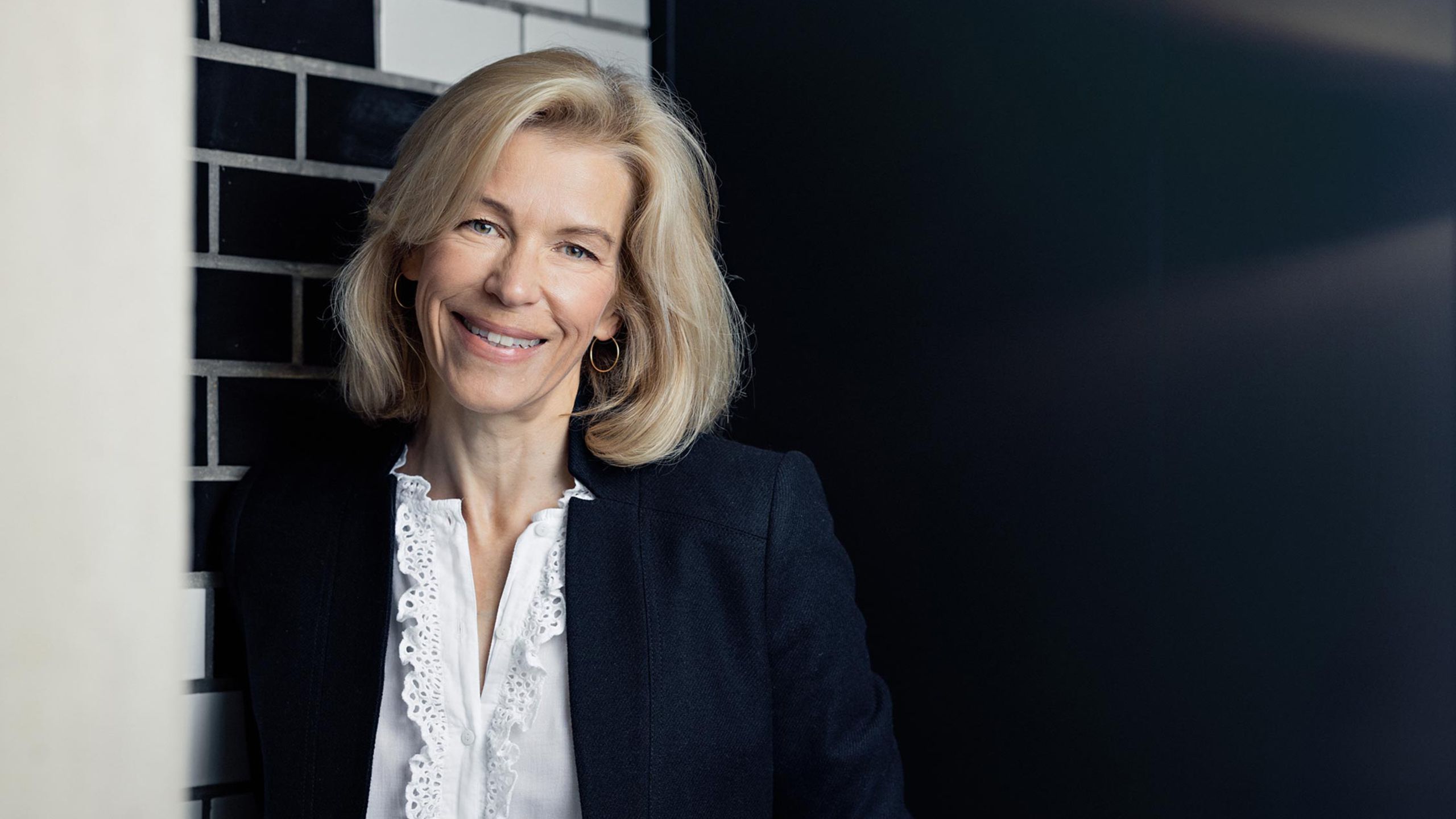 This five-year Future of Work partnership will explore the trends and global issues affecting the world of work and develop interventions that will make a real difference to people's working lives.

Starting with mental wellbeing, it will go on to cover a range of issues such as the impact of new technologies, the global distribution of work, and environmental, social and corporate governance (ESG).
This initiative sits alongside KPMG's global partnership with Cambridge Judge Business School to develop a bespoke ESG curriculum for all of KPMG's 227,000 staff worldwide.
"You're on mute."
In March 2020, this became an all too familiar refrain as our working lives were turned upside down. Many of us – although by no means all – were suddenly 'working from home', connected to the outside world through our computers.
By and large, we got on with it. There were upsides – and downsides. But, most of all, there were questions. We were collectively re-evaluating our working lives.
Before the pandemic, new trends had already started to emerge. Digital technologies were changing the way we were doing things from buying groceries to calling a cab. Organisations were becoming increasingly conscious of their responsibilities to the planet and to the wellbeing of their staff. Governments were becoming more concerned about growing inequalities between and within countries.
But these changes were incremental. Mostly we carried on behaving in the same way our parents, their parents, and generations before them, have done. We would get up and go to work.
Until the pandemic stopped us. Suddenly, we had an opportunity to take stock, to consider the forces of change already in train and to ask 'Where do we go from here?'
But to do that we need to recognise that we are in a state of transition. We are still tethered to a set of expectations and beliefs about work and life that are no longer fully relevant. At the same time, we are looking towards a more equitable, productive, meaningful, responsible and, dare I say it, more caring future.
The good news about this 'in-between' state is that it is also a space of incredible potential. We can not only dare to imagine – but for the first time in many of our lives – actually create the future we want.
Freed from expectations about, say, face-time at the office, expressing our true selves at work, or what contributes to productivity, we get to rewrite the rules. This once-in-a-generation opportunity cannot be wasted.
"Suddenly, we had an opportunity to take stock, to consider the forces of change already in train and to ask 'Where do we go from here?'"
"This once-in-a-generation opportunity cannot be wasted."
Our Future of Work initiative seizes this opportunity to launch ambitious, multidisciplinary research programmes on themes that must be explored, understood, and tackled in fundamentally new and evidence-led ways in order to deliver the future we want.
The first issue the partnership will address is an urgent one – that of supporting and enhancing mental wellbeing for individuals, the current and future workforce and for society as a whole.
Professor Gordon Harold is leading the Mental Wellbeing programme for the partnership, with Professors Diane Coyle CBE and Sir John Aston.
Gordon explains: "Mental health is the bedrock of a healthy, productive and positive society. It is estimated that 1 in 5 children and adults in the UK experience mental ill health and that by 2030 depression will be a leading cause of premature death and illness globally, costing an estimated $16 trillion dollars annually.
"According to a report published in February 2022, mental health problems are costing the UK economy at least £117.9 billion annually, equivalent to approximately 5% of the UK's GDP.
"Promoting positive mental health and supporting those who experience or are at risk of mental ill health is now a national and global priority. We know that 75% of serious mental illness in adulthood is in place before the age of 18 years, so starting to address this early is essential.
"This partnership will bring together researchers and experts across the fields of psychology, education, mathematics, economics, intervention and prevention science and other related academic and professional disciplines.
"We will work directly with KPMG and their partners to offer a unique and innovative interdisciplinary research programme that will help us better understand the factors that affect mental wellbeing at work. It will also show how evidence-based support can positively affect individual mental wellbeing, enhance workplace productivity and promote a healthy workforce for the future."
"As we emerge from the pandemic to different ways of working, we are all being impacted by change and now more than ever, businesses will benefit from research and data to help them invest in the right areas to support their workforce, their organisations and to reflect a changing society.
Chris Hearld, Head of Regions at KPMG UK explains why the initiative is so important for KPMG. "Supporting the mental wellbeing of employees is a key issue in the new world of work for business leaders and this is the first pillar of research we will jointly explore.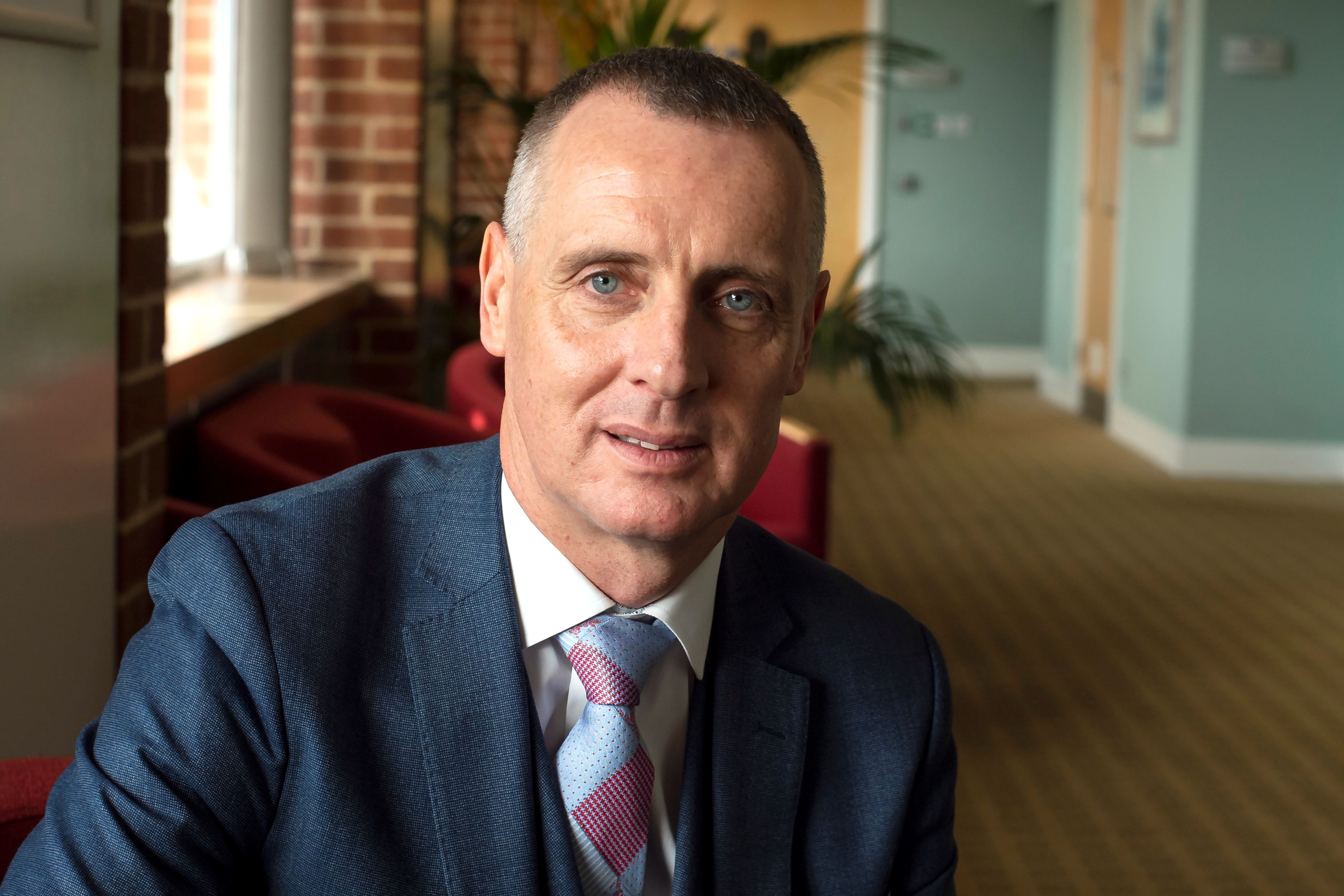 "Promoting positive mental health and supporting those who experience or are at risk of mental ill health is now a national and global priority."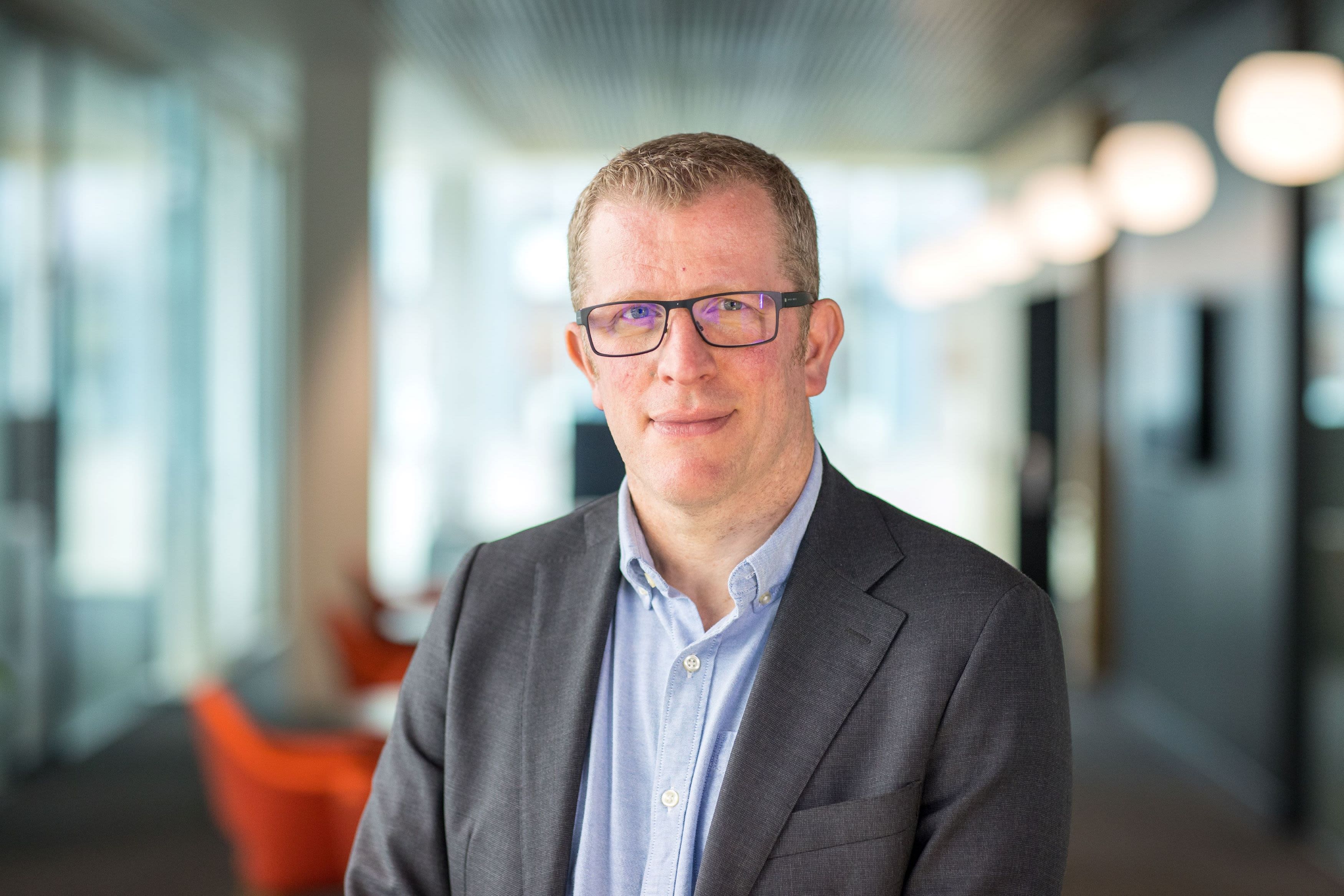 "Our partnership will research and identify what really works when it comes to supporting mental wellbeing in the workplace, addressing the current lack of data evidencing clear links between mental wellbeing policies and better employee health.
"By helping business leaders support their people to thrive at work, we intend to play a role in lifting productivity, delivering wider benefits to the economy and the people who work in it."
Thriving people, successful organisations, fairer societies
Three core questions lie at the heart of the Future of Work:
At the individual level: how will we achieve a resilient and productive workforce?
At the organisational level: what will 'good jobs' look like in the future?
At the societal level: how will work be meaningful and address societal needs?
For the Future of Work to enable individual thriving, organisational effectiveness, and societal wellbeing, we need to look across all these levels, and particularly where they intersect.
For example, we cannot ask what 'good' jobs look like in a technology-enabled future without deeply understanding how interacting with those technologies shapes individuals' mental wellbeing, nor how the adoption or loss of certain jobs influence the geographic distribution of economic and community development.
By its nature, therefore, such an endeavour has to cross disciplines and methodologies. Collecting and analysing data across these vastly different scales – from the level of individuals to national and international trends – cannot be adequately tackled by one discipline alone.
The Future of Work programme will inform actions and policies that can grow and support progress in these areas.
By addressing the overlaps between the different levels and questions, our research can contribute to the massive opportunity before us – not just understanding how we as individuals are making sense of the new world of work, but how we can collectively do so in a way that delivers a productive, resilient future for people, organisations, societies, and the planet.
Following on from the first research pillar on Mental Wellbeing, we will develop multidisciplinary research pillars in other pressing areas. Research questions within a pillar focused on digital technologies, for example, may probe how such technologies influence people's experiences of work, its regional, national and/or global distribution, and how this, in turn, reshapes organisational approaches for employee training and development.
These programmes will be shaped collaboratively by the University of Cambridge and KPMG. We will invite researchers from across the University to propose multidisciplinary, multi-year projects which will deliver ground-breaking research.
Working in partnership with KPMG, the researchers will be guided by the experiences and challenges facing global organisations today. This will give them a unique opportunity to listen, learn and co-develop effective, evidence-based interventions and strategies that can be shared widely to benefit other organisations engaged in reimagining the future of work.
This is the start of an ambitious partnership which could influence the working lives of generations to come. Read more here.
We will be making more announcements in due course about how to get involved: University researchers, watch this space.
Photography
Portrait of Jennifer Howard-Grenville: StillVision photography
Image of workers stretching: Hispanolistic, Getty Images
Woman shaking hands with robot: Peter Cade, Getty Images
The text in this work is licensed under a Creative Commons Attribution 4.0 International License