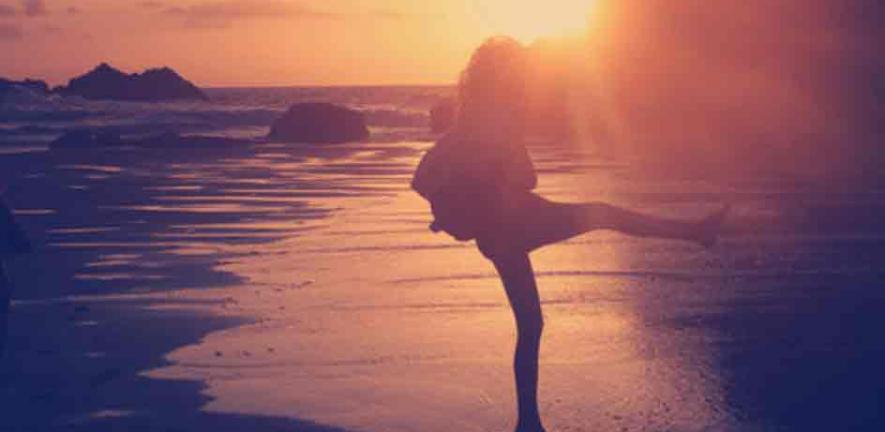 Analysis of the results of a Europe-wide social survey is providing clues as to why some Europeans are happier than others.
Well-being would flourish if we lived in a supportive and trusting society.

Dr Luisa Corrado
Analysis of the results of a Europe-wide social survey is providing clues as to why some Europeans are happier than others.
Who and where are the happiest people in Europe? Traditional stereotypes have suggested that southern Europeans, who hail from the warmer Mediterranean regions, are far happier and more satisfied with life than their northern European counterparts. But data drawn from the latest waves of the European Social Survey (ESS) suggest that the map of well-being across Europe displays the converse of this conventional image.
In 2004, Italy, Greece, Portugal and France reported the lowest levels of well-being relative to the Scandinavian countries, the Netherlands and Luxembourg. The happiest people in Europe are in fact the Danes: in 2004, 80% of Danish respondents reported levels of happiness above the European average. The UK ranks 9th in the league with 74%; at the bottom of the list come the Italians with 26%.
These findings beg the question: what actually determines well-being? Who and where are the happiest Europeans? What factors, besides location and climate, affect an individual's state of happiness and life satisfaction? Answering these questions has been the aim of Dr Luisa Corrado and Aqib Aslam at the Faculty of Economics.
Defining well-being
The first task was to disentangle the notion of well-being. Specifically: is well-being synonymous with happiness?
In recent years, as standards of living have risen drastically, the emphasis has been on the pursuit of 'happiness' expressed as the hedonistic desire for pleasure. Government emphasis on economic growth did suggest that money could go a long way to buying 'happiness'. But, for most individuals, more money adds little to the quality of their life.
The concept of well-being, as stressed in psychology, is inclusive of the concept of eudaimonia (or life satisfaction) above and beyond the Bacchanalian concept of hedonism (maximising pleasure). Life satisfaction is the human desire for overall fulfilment – covering such themes as self-actualisation and a commitment to socially shared goals. This allows a dual measure of well-being to be defined: the need for short-term happiness but long-term life satisfaction.
Armed with these twin concepts, Dr Corrado sought to understand their drivers across different levels of society, both regionally and nationally, to understand how the European map of well-being has developed. Looking at the aggregate data for life satisfaction in 2004, Denmark once again is top, with 82% reporting levels of life satisfaction above the European average, the UK scores 10th with 62%, whereas Portugal is bottom with 17%.
What factors determine well-being?
Evidence from the ESS shows that individuals from northern Europe scored highest in terms of quality of government and per capita income. Although it is important not to neglect the influence of material comforts, Dr Corrado's analysis showed that, except for the richest, income was not a significant determinant of either concept of well-being – happiness or life satisfaction. So what is affecting individual well-being? Is it the quality of our institutions, our governments' policies, or interactions with our regional neighbours, family, friends and people in general?
One of the major contributions of the project in the Faculty of Economics is to have applied an alternative methodological approach that can correctly answer this question. The determinants of well-being are now assessed using hierarchical modelling of data at the national, regional and individual levels.
The research showed that certain individual variables such as the level of trust in government, society and the legal system were significant, as well as the levels of political interest, social engagement and perceived altruism. It was also concluded that, although certain regional and national attributes were significant, it was primarily individual attitudes that best explained well-being. And, alongside subjective beliefs, socio-demographic indicators such as age and marital status were also key drivers.
These results help us to understand how certain regions across the EU-15 could be 'happier' or 'more satisfied' than others:
Trust in Parliament: Denmark is top, the UK scores a mere 12th in the ranking and Portugal scores lowest.
Trust in society: once again Denmark is highest, the UK scores 7th and Greece is bottom.
Trust in the legal system: Finland comes first, the UK scores 9th and Portugal comes last.
Perceived level of altruism: Ireland scores highest, the UK scores 5th and Greece is bottom.
Because of the significance of these institutional factors in well-being, the low scores of southern Europe could explain why they lag behind the north in 'happiness'.
No man is an island
Is it possible to define an ideal formula for well-being? The incisive words of the 17th-century writer John Donne hold particular resonance in this: 'No man is an Island, entire of itself; every man is a piece of the Continent, a part of the main.' The qualitative results of this project broadly confirm that we are ultra-social creatures who attain personal fulfilment through social inclusion and goal-congruence, be it through family, friends, society or institutions.
In this respect, Europeans who report the highest level of well-being could represent a role model to develop new well-being-based government policies. The measure of well-being across Europe would be much less scattered if governments could export the successful model from the northern Europeans to other countries. This project clearly shows that social interactions are the drivers of well-being and should be considered when developing adequate social and economic policies.
As Dr Julian Oldmeadow of the Department of Social and Developmental Psychology also stresses: 'Philosophers, sociologists and social psychologists have long known that societies do not run on rewards and punishments alone. Societies function best when citizens feel included, valued and respected by their families, groups and authorities. In the long term, these factors are at least as important as money. No doubt we are social creatures, and policy-makers and economists would do well to acknowledge our social motives as much, or more than, our financial ones.'
Dr Corrado's findings suggest that well-being would flourish if we lived in a supportive and trusting society. But have governments correctly identified these issues? Perhaps future politicians will be judged on the basis of improvements in well-being as much as by how much the economy performs.
For further information, please contact the author Dr Luisa Corrado (lc242@econ.cam.ac.uk) at the Faculty of Economics. The research is part of the Marie-Curie Project 514913 led by Dr Corrado.
---
This work is licensed under a Creative Commons Licence. If you use this content on your site please link back to this page.
---