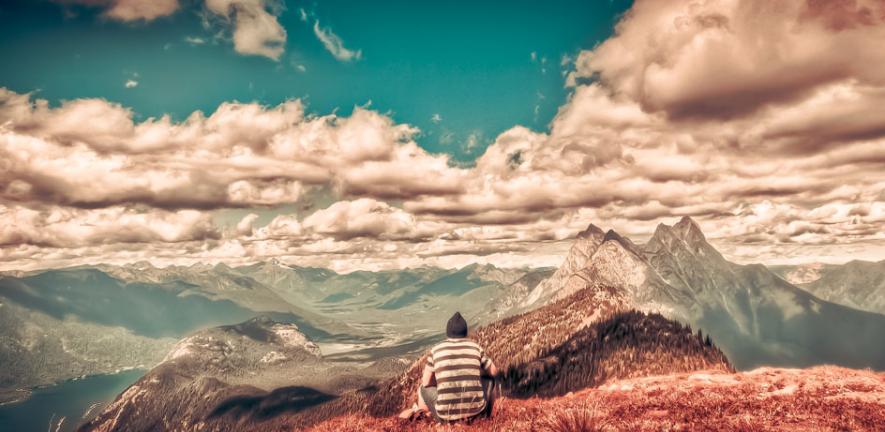 A public lecture at Cambridge University today (March 2) will explore the role of storytelling in narratives that address global history.
The event is a wonderful opportunity to reflect on larger questions about how the lives of individuals intersected with the changes taking places in the world around them

Dr John-Paul Ghobrial
Storytelling and the Global Past, which is open to all and free of charge, will take the form of a conversation between Cambridge historian Dr John-Paul Ghobrial, a Fellow of Churchill, and two eminent guests – Professor Natalie Zemon Davis and the novelist Amitav Ghosh – whose work crosses national and cultural boundaries to enrich our understanding of the past.
A highly respected historian with a reputation for pushing the boundaries between disciplines, Professor Davis has combined an academic career in history, anthropology and literature in the US and Canada with her own writing. She is best known for her work on the early modern period and is especially interested in women and gender. Her research has centred on social and cultural history, and she has written in poignant ways about people and groups traditionally neglected by historians.
Davis's most recent books include The Gift in Seventeenth Century France (2000), Slaves on Screen: Film and Historical Vision (2000), Trickster Travels: A Sixteenth-Century Muslim Between Worlds (2006), and A Passion for History: Conversations with Denis Crouzet (2010). She is currently writing a book titled Braided Histories, which explores questions related to slavery and forms of sociability in 18th-century Suriname through the study of a slave family over four generations, starting with its African past, and of a Jewish settler family over six generations.
Prize-winning author Amitav Ghosh was born in Calcutta and grew up in India, Bangladesh and Sri Lanka. He studied in Delhi, Oxford and Alexandria, and he has taught at many universities in India and the USA. Ghosh is the author of The Circle of Reason, The Shadow Lines, In An Antique Land and Dancing in Cambodia, among others. His books The Sea of Poppies, which was shortlisted for the Man Booker Prize, and River of Smoke (2011) are the first two volumes in the Ibis trilogy – a series he is allowing to unfold in its own time. His books take the reader on epic voyages of the imagination, across perilous seas to strange lands and use a rich mix of languages to convey a melting pot of cultures.
In a recent BBC Radio 4 interview with Mariella Frostrup, Ghosh vividly described his total absorption in the fictional world he has created by combining historical research (which has included teaching himself Cantonese and pigeon English) and imagination. The research, he said, was the easy part. He described the narrative of the Ibis series as finding its own course like a river flowing through the landscape: any attempt to plot its route would lead to a breaking of the banks.
The conversation will be guided by Dr Ghobrial, whose work explores exchanges between the Middle East and early modern Europe. In particular, his research has explored the circulation of information between Europe and the Ottoman world in the 17th century. This work led to a renewed interest in Eastern Christians and their roles as intermediaries between Europe and the East. Currently, he is working on two main projects. The first examines how communication networks acted as modes of encounter in the early modern world. He is also writing a book called The Secret Life of Elias of Babylon, a micro-history of the adventures and writings of a 17th-century Chaldean traveller to the Americas.
"What fascinates me about Elias is how he created a life for himself across borders, across languages, and across empires. The event is a wonderful opportunity to reflect on larger questions about how the lives of individuals intersected with the changes taking places in the world around them. I cannot think of anyone better than Natalie Davis and Amitav Ghosh, both of whom are masterful storytellers whose works have been experimenting with these ideas for decades," said Dr Ghobrial.
For more information about the event Storytelling and the Global Past, please visit https://www.crassh.cam.ac.uk/events/1899/
---
This work is licensed under a Creative Commons Licence. If you use this content on your site please link back to this page.
---