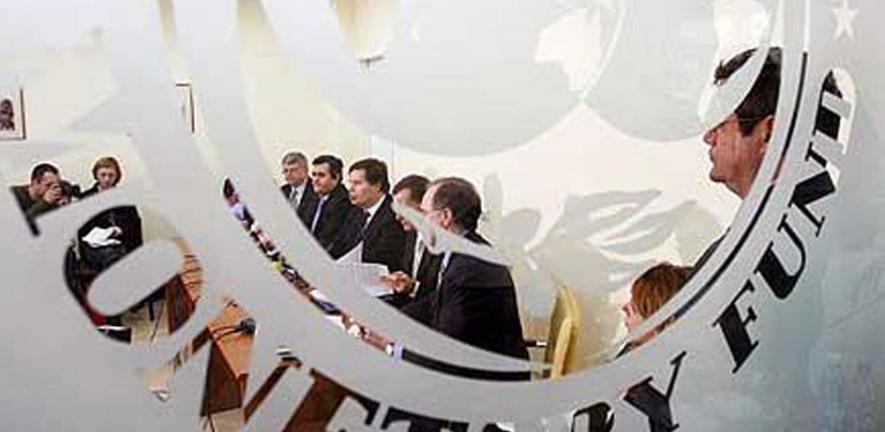 The rapid spread of tuberculosis in eastern Europe and the former Soviet Union has been fuelled by the economic policies of the International Monetary Fund (IMF), a new study has found.
If we really want to create sustainable economic growth, we need first to ensure that we have taken care of people's most basic health needs.

David Stuckler
The Cambridge University-led study reveals that IMF loan programmes are "strongly associated" with large increases in tuberculosis incidence and deaths, costing tens of thousands of lives every year and producing hundreds of thousands of new tuberculosis cases.
Researchers measured the relationship between tuberculosis and IMF loans in 21 countries in the region, dating back to the early 1990s. They found that countries subject to IMF programmes experienced a surge in tuberculosis death rates of at least 16.6% - equivalent to more than 100,000 additional deaths. Had countries not participated in the programmes, or been supported by other lenders, the rates would have declined by at least eight to 10%.
IMF lending programmes demand that countries meet strict economic targets as a condition of the loans. Doctors have warned that these stipulations might lead to reduced government funding for health services such as hospitals and clinics, undermining the fight against diseases such as tuberculosis. This claim has never been supported with hard evidence until now.
"This report suggests that the IMF has its priorities backwards," David Stuckler, a Cambridge sociologist who led the study, said. "If we really want to create sustainable economic growth, we need first to ensure that we have taken care of people's most basic health needs."
Tuberculosis was once thought to have become a disease of the past, but a recent resurgence has taken place in eastern Europe and the former Soviet Union, threatening control of the disease in the West.
The UK has witnessed a growing number of cases of drug-resistant tuberculosis in recent years. International alarm was also raised in 2007, when an infected American citizen, Andrew Speaker, exposed hundreds of people to a lethal drug-resistant strain on a plane travelling to the US from the Czech Republic.
Stuckler, along with colleagues Lawrence P. King (Cambridge Dept. of Sociology) and Sanjay Basu (Yale School of Medicine) decided to test whether the relationship between the IMF and tuberculosis really existed. They took tuberculosis rates for 21 post-communist countries from the World Health Organisation and compared them to the timing and extent of participation in IMF and other lending programmes.
To make the study as thorough as possible, the team also took into account other factors that might affect rising tuberculosis rates (such as the level of economic development, financial desperation and health infrastructure).
Even with these controls in place, they found that the timing of the increase in tuberculosis mortality rates matched the point at which IMF funding was introduced. The study also revealed a "dose-response" relationship in which for each year of IMF exposure the tuberculosis death rate increased.
"Despite the International Monetary Fund's good intentions to produce economic stability, their programmes could be destablising public health and taking a toll in human lives," Basu said.
The research also examined why IMF programmes might affect tuberculosis control. They found that IMF programmes were linked to an eight percent fall in government spending as a percentage of GDP, a seven percent drop in the number of doctors per head of population, and a reduction in Directly Observed Therapy (a treatment method recommended by the World Health Organisation). Lending programmes from other organisations besides the IMF were not linked to these negative changes in public health infrastructure.
"The International Monetary Fund has argued that their goal is to boost economic growth and that 'wealthier is healthier'," added King. "If the point of growth is to improve people's living standards, we should be asking why their programmes seem to have the opposite effect."
The report, International Monetary Fund Programmes and Tuberculosis Outcomes in Post-Communist Countries, will be published in the July 22 issue of the journal Public Library of Science Medicine.
---
This work is licensed under a Creative Commons Licence. If you use this content on your site please link back to this page.
---