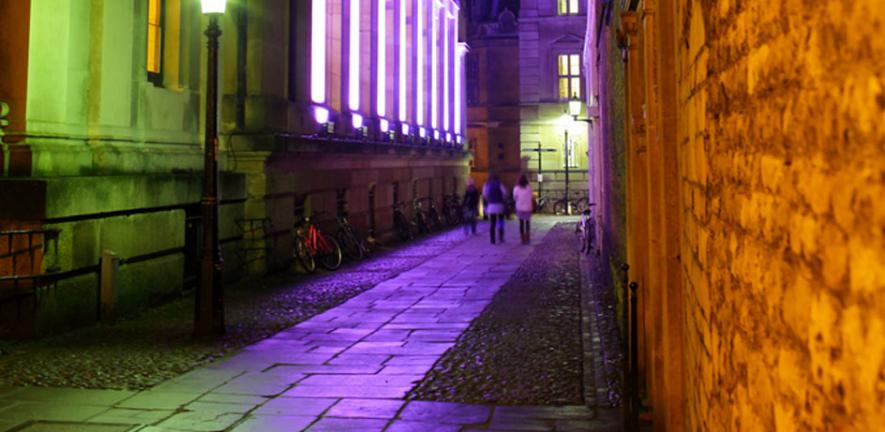 The British Academy has today announced the scholars elected for this year's Fellowships in recognition of their contribution to the humanities and social sciences.
I am overwhelmed, touched, honoured and very aware of the responsibility of becoming a Fellow of the British Academy. It's a cliché to say that these are difficult times, but true all the same.

Professor Mary Beard
Election is an acknowledgment of "academic distinction" and is granted annually to only a small number of scholars in any field.
This year's list includes eight Cambridge academics. The newly appointed Fellows are as follows:
Professor David Abulafia has been a Professor of Mediterranean History at Cambridge since 2000 and a Fellow of Gonville and Caius College since 1974. He has a particular interest in the economic, social and political history of southern Italy in the Middle Ages and the Renaissance, and has written a wide variety of publications on the history and development of the Mediterranean lands.
Professor Mary Beard is a Professor of Classics and a Fellow of Newnham College, Cambridge. She is the Classics editor of the Times Literary Supplement and her blog, 'A Don's Life' appears in The Times as a regular column. She has written widely on Classical culture and its reception in the modern world, and her latest book, 'Pompeii: the Life of a Roman Town' is soon to be adapted into a BBC series.
Professor Christopher Clark is a Professor of Modern European History and a Fellow at St Catharine's College. Born and educated in Australia, Clark became a Fellow of the Australian Academy of the Humanities in 2007. His research interests include the history of 19th century Germany and continental Europe, but his current work focuses on the outbreak of war in 1914 and political change across Europe in the aftermath of the 1848 revolutions.
Dr Alan Baker was elected in 1970 as the first ever teaching Fellow of Geography at Emmanuel College and is now a Life Fellow. From 2001 until this year, Dr Baker was a Cambridge City Councillor and chaired its Planning Committee for seven years.
His research focuses upon the social, economic and cultural geography of 19th century France. In 1997 the French government recognised his "services to French culture" through awarding the Chevalier dans l'Ordre des Palmes Académiques.
Professor Deborah Howard is Professor of Architectural History and a Fellow of St John's College. Her research interests include the art and architecture of Venice and the Veneto and the relationship between Italy and the Eastern Mediterranean. She recently co-ordinated a major research project on 'Architecture and Music in Renaissance Venice'.
Professor Juliet Mitchell is Emeritus Professor of Psychoanalysis and Gender Studies and a Fellow of Jesus College. She is the Founder Director of the Centre for Gender Studies at the University of Cambridge and a Research Fellow at the Department of Human Geography. Her research looks at gender difference from a psychoanalytic and social history perspective and examines the sibling relationship in different contexts.
Dr Karalyn Patterson is a Senior Research Fellow at the Department of Clinical Neurosciences. She is currently studying the effects that brain disease and damage have upon adult language and memory. She has published her findings in a variety of scientific journals.
Dr Andrew Wallace-Hadrill is Master of Sidney Sussex College and will be Professor in the Faculty of Classics from October 2010. He is a Roman social and cultural historian with a particular interest in Pompeii and Herculaneum. He was the Director of the British School at Rome from 1995 until 2009, and was made an OBE in the New Year's Honours for services to Anglo-Italian cultural relations.
On hearing of her election, Professor Mary Beard said: "I am overwhelmed, touched, honoured and very aware of the responsibility of becoming a Fellow of the British Academy. It's a cliché to say that these are difficult times, but true all the same."
"We Classicists know what a world without Humanities is - it's the Dark Ages. My job, and all the more now, is not just to resist the forces of darkness, but to make clear why the Humanities are not an optional extra for times of plenty, but central to everything we, as a culture, do."
The scholars will become the newest members of the British Academy which currently consists of over 1,000 academics. The British Academy not only recognises academic achievement, but also helps fund national and international research and organises a wide-ranging programme of public events.
---
This work is licensed under a Creative Commons Licence. If you use this content on your site please link back to this page.
---