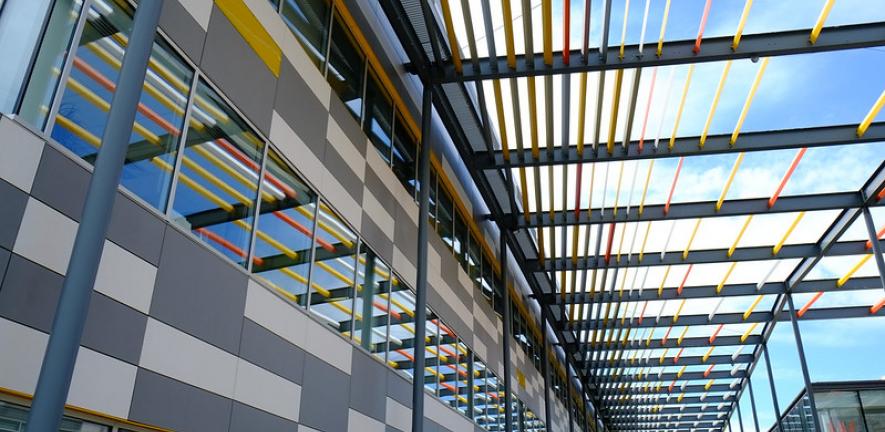 Be part of the Cambridge Phenomenon
The Cambridge Cluster is one of the most successful technology clusters in Europe. There are more than 5,000 knowledge-intensive firms based here, employing more than 69,000 people and generating £18 billion turnover.
The secret of its success
The Cambridge cluster brings together extraordinary research, a huge range of entrepreneurial skills and know-how (and the training and support to further develop it), flexible working spaces, a well-funded investment community and access to IP expertise – all connected through lots of different groups and networks.
You can drill down into the detail of the Cluster's extraordinary growth in recent years on Cambridge Ahead's Cambridge Cluster Insights website, through a set of stats kept up-to-date by the Centre for Business Research at Cambridge Judge Business School.
For entrepreneurs
You don't have to be part of the University to benefit from our support. If you have big ambitions and are starting a new business in or around Cambridge, you can access the training, mentoring and networking opportunities the University provides and our flexible office space in and around the City.
Start your journey at:
Entrepreneurship Centre at Cambridge Judge Business School which runs a range of programmes and events for aspiring entrepreneurs
Impulse Programme at the Maxwell Centre which provides support for tech innovators
ideaSpace is a community of high potential entrepreneurs which provides flexible working space.
For large companies
Being part of the Cambridge cluster puts you in touch with a dynamic community of inspirational entrepreneurs. The culture is all about open innovation, with large and small companies working together to turn world-changing ideas into commercial reality. By partnering with the University, you can get involved with mentoring schemes and networking opportunities that help you build relationships with these high-potential start-ups.  
For Cambridge staff and students
Cambridge Enterprise helps University staff and students from across the University's Schools to create beneficial impact from their research ideas and expertise. They do this by expertly guiding and mentoring you through the process of developing ideas into commercial and social enterprise opportunities. There are different routes to commercialisation open to you, including using your expertise as a consultant, collaborating with external companies, and creating a new company or social enterprise. The process can both inform your research and create external impact.
The University Enterprise Network is also a fantastic resource for staff and students interested in all aspects of enterprise and innovation, pointing you to a huge range of activities and support available across the University.
There's a lot going in the Cambridge Cluster. These are just a few of the places that can help but if you can't find what you are looking for email us at: business@admin.cam.ac.uk