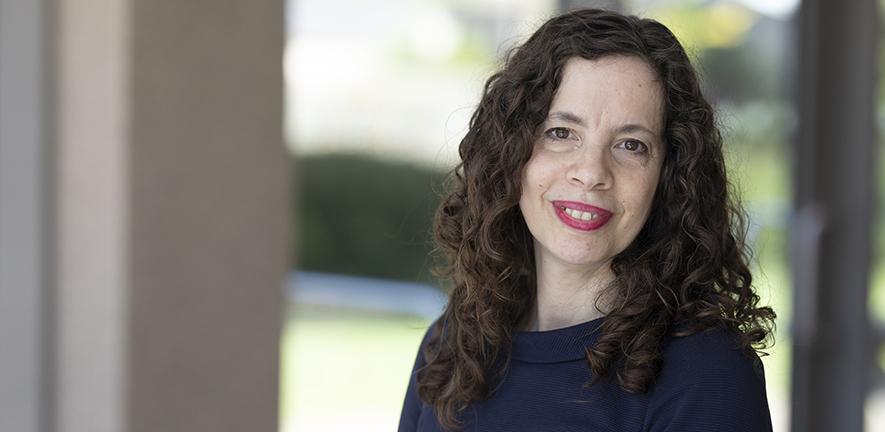 Professor Laura Itzhaki is a group leader in the Department of Pharmacology and a Fellow of Newnham College. Here, she tells us about forming her own spin-out company, pitching to investors and her research on the 'workhorses' of the cell. 
My research sets out to use what scientists have learned from over half a century of research on proteins - the workhorses of the cell - to design new proteins to carry out pre-programmed functions. The intellectual challenge of protein engineering and of using redesigned proteins to dissect cellular pathways is what motivates me.
I spend my days thinking and breathing science, whether that is interacting with my research group in the Department of Pharmacology, writing papers and grants, discussing ideas and future projects with colleagues and collaborators, as well as undergraduate teaching and department administration.
No two days are the same. It's the interaction with people and the intellectual challenge that makes the job so much fun. I try to spend one day a week at PolyProx Therapeutics, which is based at the Babraham Research Campus just a few miles from the city centre.
Two recent days in our group stand out. The first was when colleagues in my group showed proof of concept of our idea that we were hoping to patent and to spin out into a company. Based on my understanding of the underlying cellular mechanisms, I had been quietly confident that it would work, but I don't think the rest of my group was until we got those first results! That was in the spring of 2017. A year later we were pitching to investors, and I have to say one of the happiest days of 2018 was when one of these investors said they liked what they'd heard and wanted to put some money in. Now, our research is supported by both research grants into my academic lab and investment into the company, and it is very exciting.
Cambridge is a great place to be because of the wealth of scientists and commercialisation opportunities. I hope my research will lead to a new level of understanding of cellular quality control pathways that will allow us to harness them for therapeutic benefit. Ultimately I hope that the work in my academic group and in PolyProx Therapeutics will lead to new drugs for diseases such as cancer.
My advice for women considering a career in a STEM field is to go for it! Know that you can have a career and do the other things you might want out of life such as having a family.
---

The text in this work is licensed under a Creative Commons Attribution 4.0 International License. Images, including our videos, are Copyright ©University of Cambridge and licensors/contributors as identified.  All rights reserved. We make our image and video content available in a number of ways – as here, on our main website under its Terms and conditions, and on a range of channels including social media that permit your use and sharing of our content under their respective Terms.
---