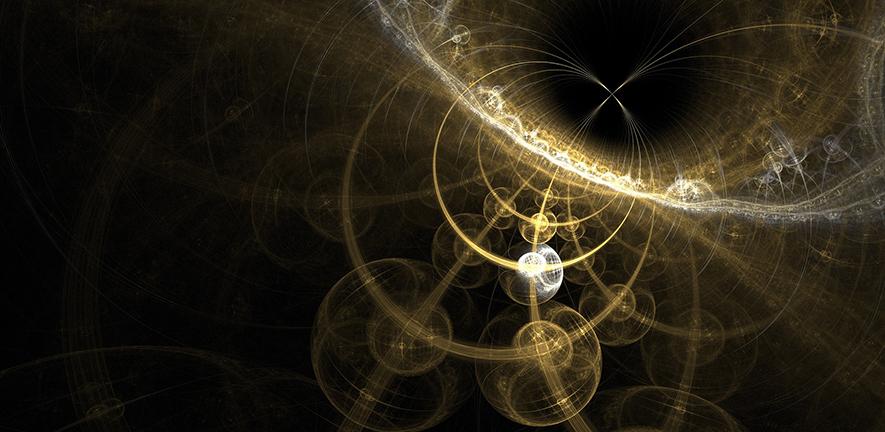 Technologies that will allow fire crews to see through smoke and dust, computers to solve previously unsolvable computational problems, construction projects to image unmapped voids like old mine workings, and cameras that will let vehicles 'see' around corners are just some of the developments already taking place in the UK.
The National Quantum Technologies Programme, which began in 2013, has now entered its second phase of funding, part of which will be a £94 million investment by the UK government, via UK Research and Innovation's (UKRI) Engineering and Physical Sciences Research Council (EPSRC), in four Quantum Technologies Research Hubs.
The University of Cambridge is a partner in the Quantum Communications Hub, led by the University of York, which is pursuing quantum communications at all distance scales, to offer a range of applications and services and the potential for integration with existing infrastructure.
Through these Hubs, the UK's world-leading quantum technologies research base will continue to drive the development of new technologies through their networks of academic and business partnerships.
"Harnessing the full potential of emerging technologies is vital as we strive to meet our Industrial Strategy ambition to be the most innovative economy in the world," said Science Minister Chris Skidmore. "Our world-leading universities are pioneering ways to apply quantum technologies that could have serious commercial benefits for UK businesses. That's why I am delighted to be announcing further investment in Quantum Technology Hubs that will bring academics and innovators together and make this once-futuristic technology applicable to our everyday lives."
"The UK is leading the field in developing Quantum Technologies and this new investment will help us make the next leap forward in the drive to link discoveries to innovative applications. UKRI is committed to ensuring the best research and researchers are supported in this area," said Professor Sir Mark Walport, Chief Executive of UKRI.
The Quantum Communications Hub has already established the UK's first quantum network, the UKQN. They will be extending and enhancing the UKQN, adding function and capability, and introducing new Quantum Key Distribution (QKD) technologies - using quantum light analogous to that used in conventional communications, or using entanglement working towards even longer distance fibre communications.
"We will be extending the UKQN to a national scale, with links over the EPSRC National Dark Fibre Facility to London and Bristol, as well as a link to our industrial partner BT in Adastral Park in Ipswich," said Professor Richard Penty from the Department of Engineering. "We will be using this network to trial more advanced quantum communications technologies, including quantum repeaters, quantum entanglement, continuous variable QKD and new algorithms."
Although widely applicable, key-sharing does not provide a solution for all secure communication scenarios. The Hub will research other new quantum protocols and the incorporation of QKD into wider security solutions. Professor Adrian Kent from the Department of Applied Mathematics and Theoretical Physics is co-leading this work with other theorists in the Hub.
"We have been devising new applications of quantum communication which allow new secure cryptographic schemes, often also making use of the impossibility of faster-than-light signalling," said Kent. "We have also been working with experimentalist colleagues in the Hub on the practical implementation of some of these schemes, for example over the UK Quantum Network.
"The next phase of the Hub will allow us to extend our theoretical work and experimental collaborations, including work on space-based implementations via satellite links."
The Cambridge researchers will also be working on quantum communications on a chip, particularly for the networking aspects. "One of the barriers for take-up of quantum communications is that the transmitters and receivers are bespoke and made from discrete components," said Penty. "Integrating many of the functions on the same chip will reduce the costs and speed up commercialisation."
Given the changing landscape worldwide, it is becoming increasingly important for the UK to establish national capability, both in quantum communication technologies and their key components such as light sources and detectors. The Hub has assembled an excellent team to deliver this capability.
Adapted from a UKRI press release.
---

The text in this work is licensed under a Creative Commons Attribution 4.0 International License. Images, including our videos, are Copyright ©University of Cambridge and licensors/contributors as identified.  All rights reserved. We make our image and video content available in a number of ways – as here, on our main website under its Terms and conditions, and on a range of channels including social media that permit your use and sharing of our content under their respective Terms.
---