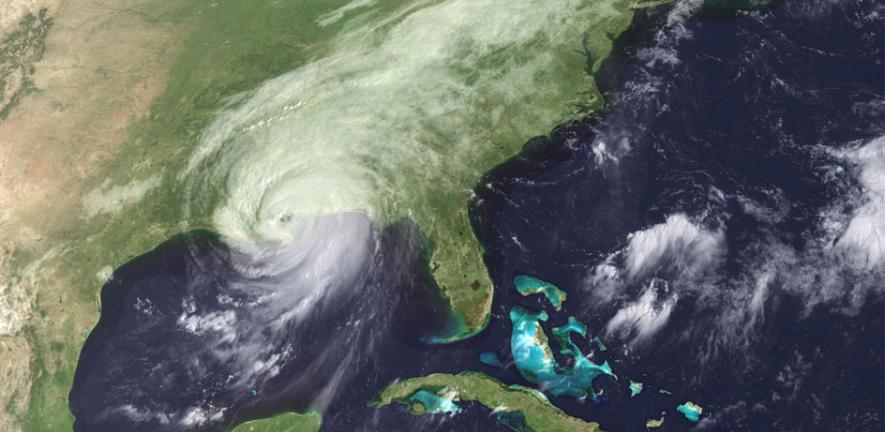 The Japanese and Canterbury earthquakes, Hurricanes Katrina and Sandy and a host of other modern natural disasters have changed the game for those striving to protect our infrastructure from extreme events. The inaugural lecture at a Cambridge Centre dedicated to this cause will hear how.
The talk will examine the threat posed by potential future earthquakes to the water supply of Southern California, or that of hurricanes to New York City.
Some of the worst natural disasters of the last decade have radically changed the ways in which we strive to protect communities from similar, future tragedies, a leading engineer will explain this week.
Citing a roll-call that includes the Tohoku earthquake and tsunami, the Canterbury earthquake and Hurricanes Katrina and Sandy, Professor Tom O'Rourke of Cornell University will argue that these and other similarly devastating incidents have established a "new normal" for the way in which we prepare ourselves for extreme events.
He will be speaking at the inaugural lecture of the Cambridge Centre for Smart Infrastructure and Construction (CSIC). This marks the formal commencement of a multitude of new research projects on infrastructure, many of which are designed to enable society to protect critical infrastructure from the unexpected. The lecture will take place in the Department of Engineering, University of Cambridge, on 17 January, at 6pm.
Researchers at the Centre are already developing and improving wireless technologies, fibre optics and other types of sensors, with a view to establishing them as the norm for the construction industry and those in asset management responsible for monitoring bridges, tunnels, roads, railways, and other types of infrastructure.
As Professor O'Rourke will discuss, however, that norm is already being dramatically reshaped by the game-changing incidents of recent years. His talk – "The New Normal for Natural Disasters" – will argue that these have forced a shift in the way in which the risks of natural disasters occurring are evaluated. In turn, that necessitates a different approach to the question of protecting critical infrastructure itself.
His talk will examine the threat posed by potential future earthquakes to the water supply of Southern California, or that of hurricanes to New York City. It will also propose a strategy for improving infrastructure resilience at a time when the financial resources sometimes available to governments wishing to do so are limited.
The Centre's inaugural lecture will be followed by a seminar, the following day, led by another specialist in the field, Professor Bill Spencer of the University of Illinois, who will focus on the potential of new technology to continuously monitor the integrity of infrastructure in real-time. This will not only improve public safety, Spencer will argue, but also simultaneously reduce maintenance and inspection costs. His presentation will draw on the real-life example of a network of smart sensors which have been used on the Jindo Bridge, a structure in South Korea with a 344 metre main span.
Radio 4 listeners can also listen to Professor Robert Mair, Principal Investigator at the Centre for Smart Infrastructure and Construction, on this week's Life Scientific, where he discusses tunnel construction in busy cities and the novel application of sensors to the construction industry, among other subjects. The show was broadcast today (Tuesday, 15 January) at 9am, is repeated at 9.30pm, and is available on BBC iPlayer.
After a year of preparation following the Centre's establishment in 2011, numerous research projects are now underway, focusing on its main mission, which is to develop and commercialise technologies which will change the way in which infrastructure is managed. In particular, researchers are examining new and innovative ways in which to use technologies in sensors and data management to monitor the day-to-day performance of bridges, tunnels, roads and more.
Doing so remotely is, as Friday's seminar implies, particularly valuable where the infrastructure is hard for people to reach and monitor themselves. Finding ways in which sensors can harvest their own energy so that they can continue to operate without needing to be maintained is therefore particularly important. One breakthrough in this area is the recently reported development of a device which can convert the vibration of passing traffic into electricity, enabling a sensor to generate its own power, so that batteries are not required.
In addition, the Centre is concerned with the practical purpose of commercialising these technologies, and developing them to a stage where their use in industry is common practice. The research programmes have been developed in unison with construction companies and partners from the IT, electronics and materials sectors with the aim of developing tools that will be of practical use to industry once the research stage is complete. In the long term, it is hoped that this will lead to cradle-to-grave monitoring of infrastructure around the world, both in new and existing structures, vastly improving public safety when disaster next strikes.
---
This work is licensed under a Creative Commons Licence. If you use this content on your site please link back to this page.
---