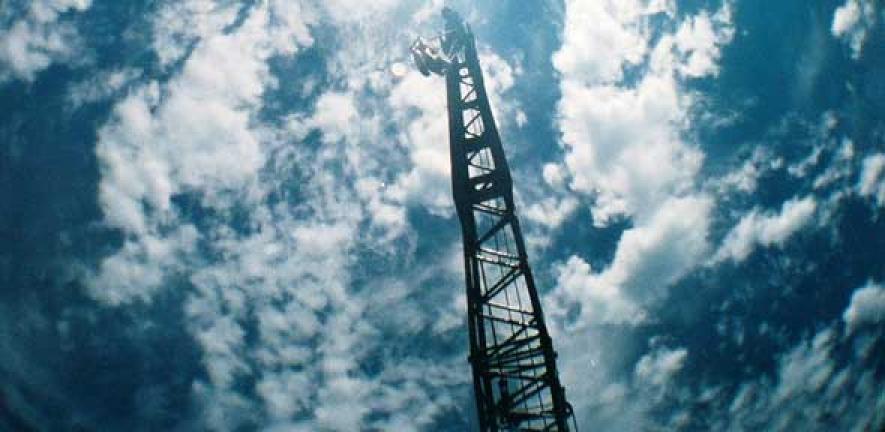 Too little attention is being paid to the long-term sustainability of new buildings in a changing climate according to a new study that makes recommendations for 'future-proofing' best practice.
It's the ability to respond to upcoming changes that defines future-proofing

Maria-Christina Georgiadou
When the Victorian domestic housing boom kicked off in the 19th century, the designers, developers and inhabitants of the new terraces that sprung up across the country would probably have paid scant attention to the impact of housing on the environment over the long-term. Today, with approximately 40% of the nation's buildings built before 1944, the UK has one of the oldest and least efficient domestic stocks in Europe, accounting for around 25% of its carbon emissions.
But, with new buildings, a very different scenario is fast approaching. According to government proposals, by 2016 all new homes will have to achieve a zero-carbon status. Buildings of the future should be low-energy, sustainable and able to respond to future changes – climatic, technological, social or regulatory – in other words, be 'future proofed'.
This represents a significant shift for the building and construction sectors, as engineer Maria-Christina Georgiadou explained: "Much of the industry is based on a philosophy of 'build-it-now and fix-it-later' rather than on one of anticipating future trends and drivers affecting the energy performance of buildings.
"Added to this, there is conceptual confusion on what is 'future-proofing' in policy making, industry and academia. Little research has been carried out on identifying design approaches that adopt a long-term perspective in the context of the energy design of housing developments."
For the past three years, Georgiadou has been working in the Centre for Sustainable Development, part of Cambridge's Department of Engineering, with Dr Theo Hacking and Professor Peter Guthrie to examine the design approaches available to building professionals for integrating future-proofing into the energy design of housing developments.
Although a portfolio of methods is available, Georgiadou concludes that many "underestimate or even overlook the social and economic aspects of sustainability", and identifies a need for design strategies that will proactively manage future trends and drivers affecting the energy performance of buildings. Her aim is to propose unified guidelines.
Georgiadou has been following four 'best-practice' housing developments in the UK and Sweden – North West Cambridge (Cambridgeshire), West Carclaze and Baal (Cornwall), Välle Broar (Växjö) and Hammarby Sjöstad (Stockholm) – interviewing city officers, planners, developers, contractors and members of design teams involved in the energy design process.
"There was a clear difference in the approach taken in Sweden and the UK to sustainability, in general, and future-proofing, in particular," she noted. "In Sweden the concept of 'life cycle thinking' emerged on the back of the 1970s oil crisis,  when the municipalities sought to find alternatives to oil and switched to local wood waste, such as wood chips and sawdust. From this early on, they had environmental planning in mind, tending to construct in timber, which they have in abundance and is a sustainable material with potential for reuse and recycling at the end of the house's life compared to concrete. Building professionals in Sweden are also familiar with Lifecycle Assessment tools used to assess the environmental impact of building solutions from 'cradle to grave'."
On the other hand, she finds that developments in the UK place greater emphasis on accommodating risks and uncertainties "so that the design can be resilient to the occurrence of high-impact events such as hotter summers due to climate change. The UK planning system and energy policy is focused on flexibility and adaptability, which cascades down into the design of buildings," she added.
But which approach is best for thinking about the future of residential buildings? "The best case is a combination of both," said Georgiadou, whose research is funded by the Engineering and Physical Sciences Research Council and the Alexander S. Onassis Public Benefit Foundation in Greece.
"Buildings are already being designed and constructed to use less energy and reduce carbon emissions, but long-term future-proofing to climate change is still in its infancy," she added. "My research has identified the lack of a robust evidence-based framework as to how buildings can be future-proofed in terms of the selection of energy-related design responses right from the earliest stages of the project's lifespan."
To encourage a long-term view of the sustainability of buildings, the UK government has adopted the Government Soft Landings (GSL) scheme, which will be mandatory by 2016. "With GSL, the designers and constructors are required to monitor the buildings once built, to increase operational efficiency and understanding of the actual energy performance," she explained. "This is in addition to the Code for Sustainable Homes, which is the tool by which the carbon rating of all new buildings is being measured."
For the UK, Georgiadou believes one aspect of the solution is to build assessment criteria that explicitly promote a futures perspective into the Code for Sustainable Homes: "The highest Code level aims for 'zero carbon' dwellings. However, fieldwork in the two UK cases revealed that this target may be hampered by the failure to consider the full lifecycle of the selected materials, building components and energy systems."
She has now created a 'knowledge map' that can be used in any decision-support context for the energy design of residential buildings, with the potential to be expanded to cover other building types (such as offices, commercial, retail)  as well as integration with other areas including water and waste management.
Evidence also shows that the focus of new buildings was predominantly on energy-efficiency measures and mitigation of carbon emissions now – what Georgiadou refers to as the "low hanging fruit" – and not on the adoption of adaptation strategies to address the increasing frequency and severity of temperature extremes that may lead to overheating of homes in the future.
"It's the ability to respond to upcoming changes that defines future-proofing," said Georgiadou. "This must be at the heart of strengthening building codes and energy-related standards at the start of the energy design process if we are to increase the likelihood of dwellings remaining 'fit for purpose' under a set of plausible energy futures. This would be a shift away from the short-term mindset that still dominates design and construction practices."
For more information, please contact the Centre for Sustainable Development.
---
This work is licensed under a Creative Commons Licence. If you use this content on your site please link back to this page.
---