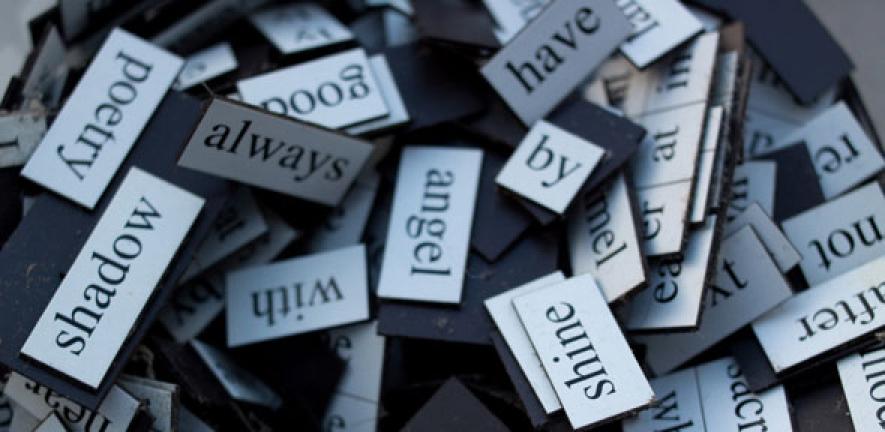 The University of Cambridge's first Master of Studies (MSt) in Creative Writing will explore the art of writing in all its many forms and guises, not just novel writing, according to Course Director Dr Sarah Burton.
There is always an element of writing that is almost inexplicable – that's the magical element that can't be taught – that's what the student brings.

Sarah Burton
The two-year, part-time course, run by the Institute of Continuing Education and developed in conjunction with the Faculty of English, begins in October 2013 with applications for entry closing at the end of this month (March).
But rather than focusing purely on fiction and creative non-fiction, the MSt in Creative Writing will also take in political speechwriting, radio essays, stand-up comedy and polyphonic scripts for stage, screen and radio.
Students will also learn the art of the short story, flash fiction, writing for children, as well as poetry, literary non-fiction, criticism, reviews, and travel writing in the first year of study.
Guest speakers are likely to include Wendy Cope, Michael Holroyd and comedian Stewart Lee.
Dr Burton said: "The MSt has been carefully designed to fit around people's busy lives with intensive residential study pods strategically placed across the two years to enable the fullest participation. The first year will cover a wide range of genres and styles to encourage our writers to develop versatility through experimentation with new forms – while there is the chance to focus on a specialist strength, under expert supervision, in their second year.
"Writing for children is often neglected and this course is unique in offering a relationship with a local school where ideas can be developed and workshopped with a live audience."
Successful applicants to the course will become members of one of three Cambridge colleges (Wolfson, St Edmund's and Lucy Cavendish) and will join the wider graduate community with full access to the facilities of the University.
Dr David Frost, Tutor for Part-Time Students at Wolfson College, said: "I am very excited at the prospect of Creative Writing students becoming members of our college. We are already a vibrant postgraduate community which includes professionals such as journalists, lawyers, teachers, doctors and architects as well as researchers in the arts and the sciences. We would really love to add writers to this mix."
Another unusual feature of the course is that in the first year critical writing is formally assessed, but creative writing is not.
Added Dr Burton: "Extensive feedback will be given on creative writing, but we are removing the pressures of formal marking, freeing students to allow themselves to develop and extend their skills by having permission to experiment, rather than fall back on what they already do well. This encourages ambitious and original, rather than conservative and 'safe', writing."
The course tutors and guest speakers are all established literary professionals. Year one consists of four modules, which take place in October, December, February and June: Finding Voices, Writing for Readers, Writing for Performance and Non-fiction. A four-day residency of intensive workshops, seminars and lectures forms the core of each module.
The second year of study, in which students work more independently on their chosen genre, features two more short residential sessions at Madingley Hall and students will write a thesis in the form of a portfolio of creative and critical writing.
"The question of whether you can teach anyone to write is a valid one, and of course you can't make anyone a writer," Dr Burton added. "However, you can nurture raw talent, help nascent writers find their own voices and offer the sort of advice and counsel that writers have historically offered each other informally (Charles Lamb's advice to Coleridge to 'cultivate simplicity' is a great example) in a structured and methodical way. There are more efficient routes to improving your writing than trying to work out, all on your own, how to create certain effects. But it's by no means a science. There is always an element of writing that is almost inexplicable – that's the magical element that can't be taught – that's what the student brings."
Further details on course fees, entry and visa requirements are available at the ICE website. http://www.ice.cam.ac.uk/mst/prospective-mst-students/course-directory#c...
---
This work is licensed under a Creative Commons Licence. If you use this content on your site please link back to this page.
---