This Cambridge Life
The poetry scholar, the Black Atlantic and the Trembling Hand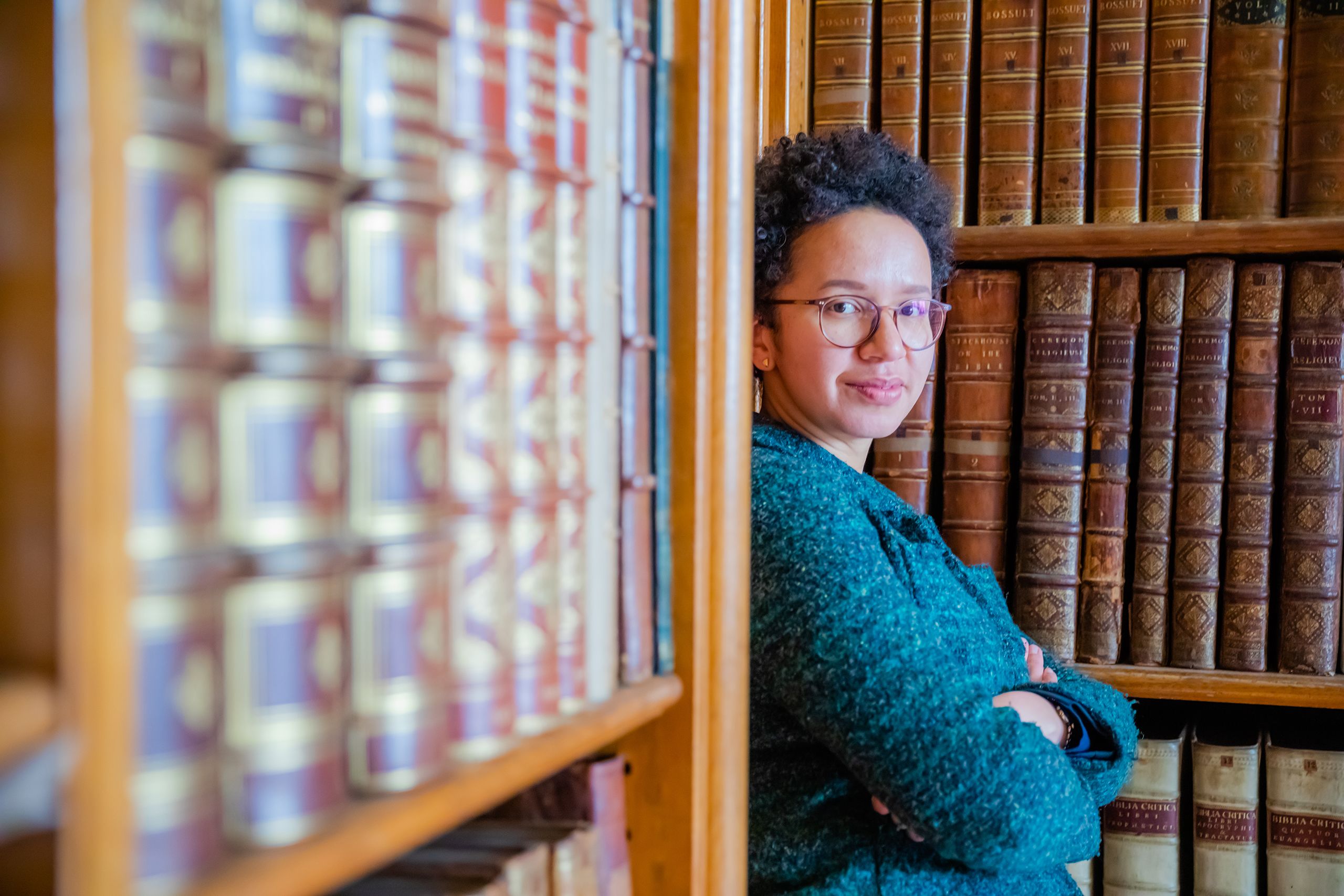 Mathelinda Nabugodi in the Founder's Library, Fitzwilliam Museum
Mathelinda Nabugodi in the Founder's Library, Fitzwilliam Museum
Mathelinda Nabugodi investigates the impact of colonialism and the slave trade on Romantic poets. Her research has taken her into the archives with unexpected results.
I'm a research associate at the Fitzwilliam Museum and Jesus College. Most of our rare books, manuscripts and letters written by famous poets, authors and artists are tucked away in storage and few people know about them. My role is to open up these collections to the public and researchers, making the literature more accessible to everyone.
I study literature – poetry above all – and my expertise is in Romanticism, which dates from the late 18th century to the early 19th century. This was a time when debates about the slave trade were taking place. The slave trade was abolished in 1807 and slavery itself in 1833. I'm interested in how this backdrop affected the development of Romantic poetry – essentially thinking across British Romanticism and the Black Atlantic.
In the 18th century, reason was the big thing – people wanted everything to be rational, ordered and logical. Romanticism was a turning away from this towards thinking about emotional states, subjective responses to the world and being 'outside' of categories. It was concerned with emancipating yourself from convention, occupations and political structures. Freedom and the right to determine your own life were key tenets of the movement.
I believe we need to understand Romanticism within the context of slavery. When the Romantics were writing about freedom and liberty, they weren't just talking in abstract terms. They knew what slavery, bondage and chattelhood were.
Famous Romantics have a lot to say about liberty and freedom, but they also hung out with slave owners. For example, Byron and Shelley were friends with plantation owner Matthew Lewis – who saw himself as a 'moral' slave owner. And Wordsworth lived rent free at the expense of major plantation owners, the Pinney family, who were patrons of poetry and the arts.
Some might argue that I'm distorting literary history by focusing so much on the impact of slavery and colonialism on Romanticism. But I would say that this context has been neglected for such a long time that it's important to study this now, especially at this moment of reckoning with the history of empire.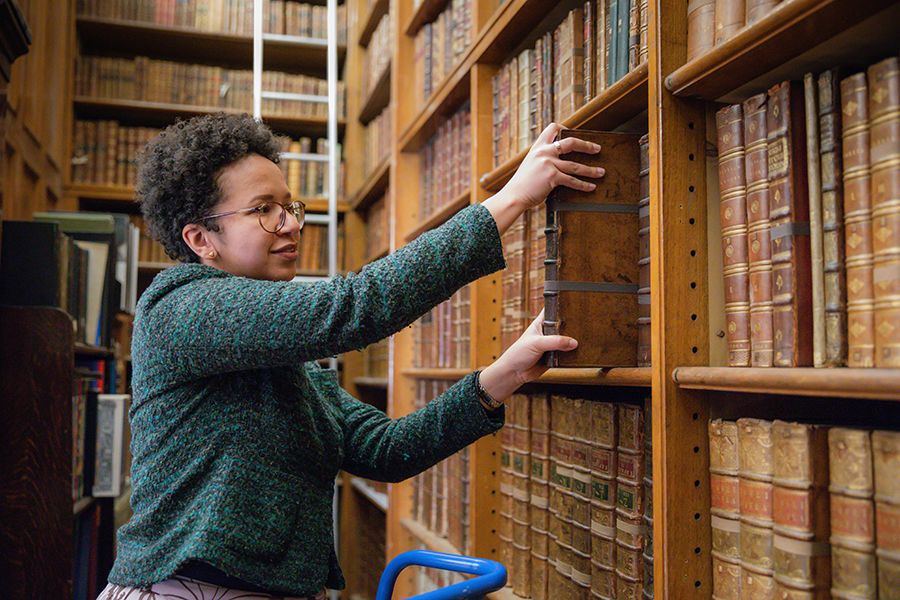 I only started studying these issues at a time when, perhaps, I felt I had earned my way into the academic world. As a Black undergraduate student there was a lot of expectation that I would only be interested in post-colonial literature or Black female authors. I was very resistant to this – I wanted to study something super-canonical to prove I could do it – so for my PhD I chose two dead men.
Growing up I'd had this idea of literature which I can now see was conditioned by Romanticism. I had quite a conservative view of poetry – metric, instrumental and rhyming – and what a poet should be like – a genius, with a troubled soul who drinks too much wine and sits up at night with a candle, writing in a garret.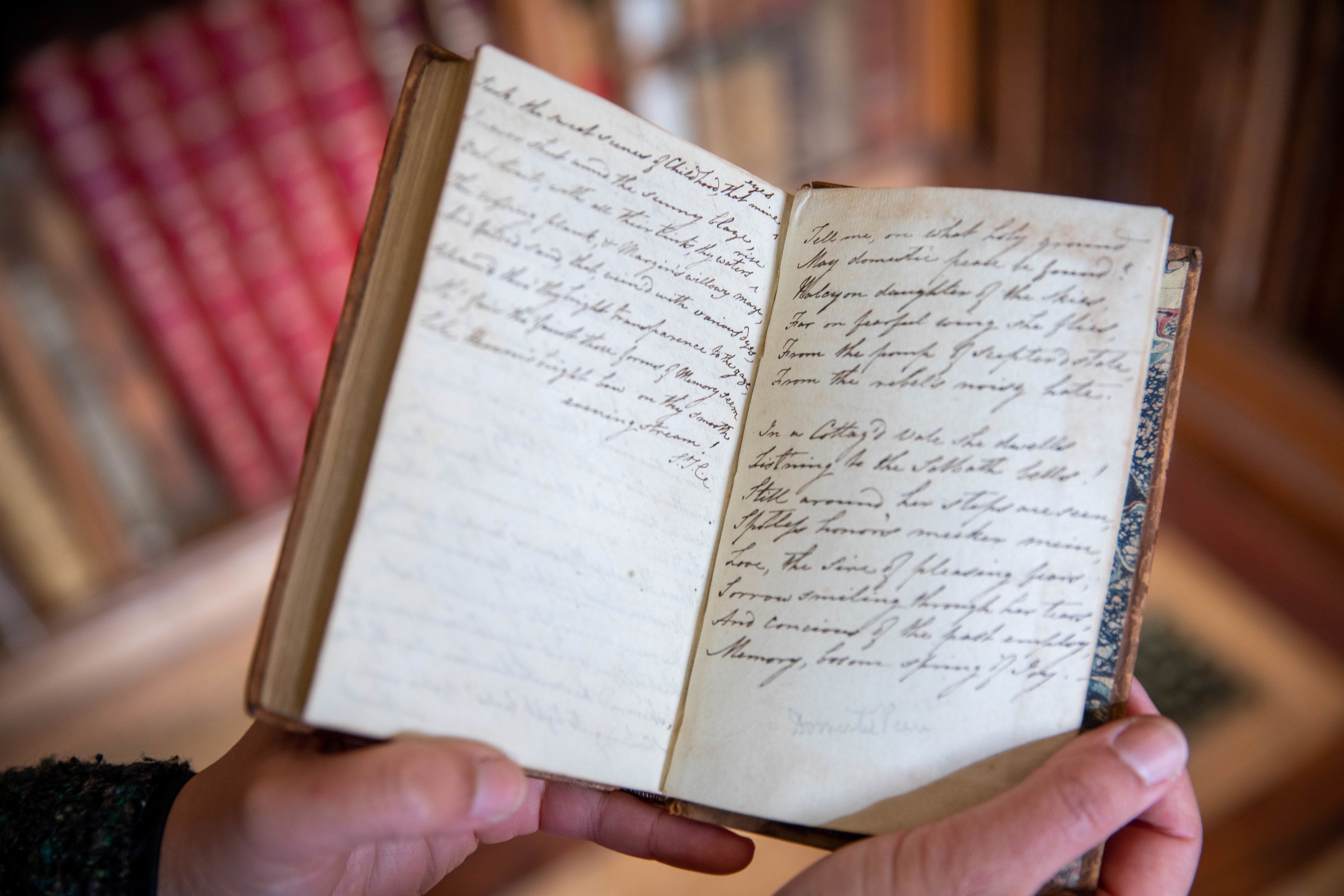 I write about my own experiences in my upcoming book, The Trembling Hand: Reflections of a Black Woman in the Romantic Archive. The Romantics were often the subjects of their own poems; they thought analysing themselves led to a higher form of truth. Perhaps my memoir is a way of pushing back and claiming some of that space for myself.
The Trembling Hand began when I was unexpectedly shown the 'Shelley relics' at the Bodleian Library in Oxford. The Keeper of the collection got out Shelley's baby rattle, traveling cutlery and a necklace made of hair. I was transfixed. In that moment the book was born. It's about exploring the Romantic poets through their writings and physical objects, and situating those writings and objects within the wider context of the Atlantic world.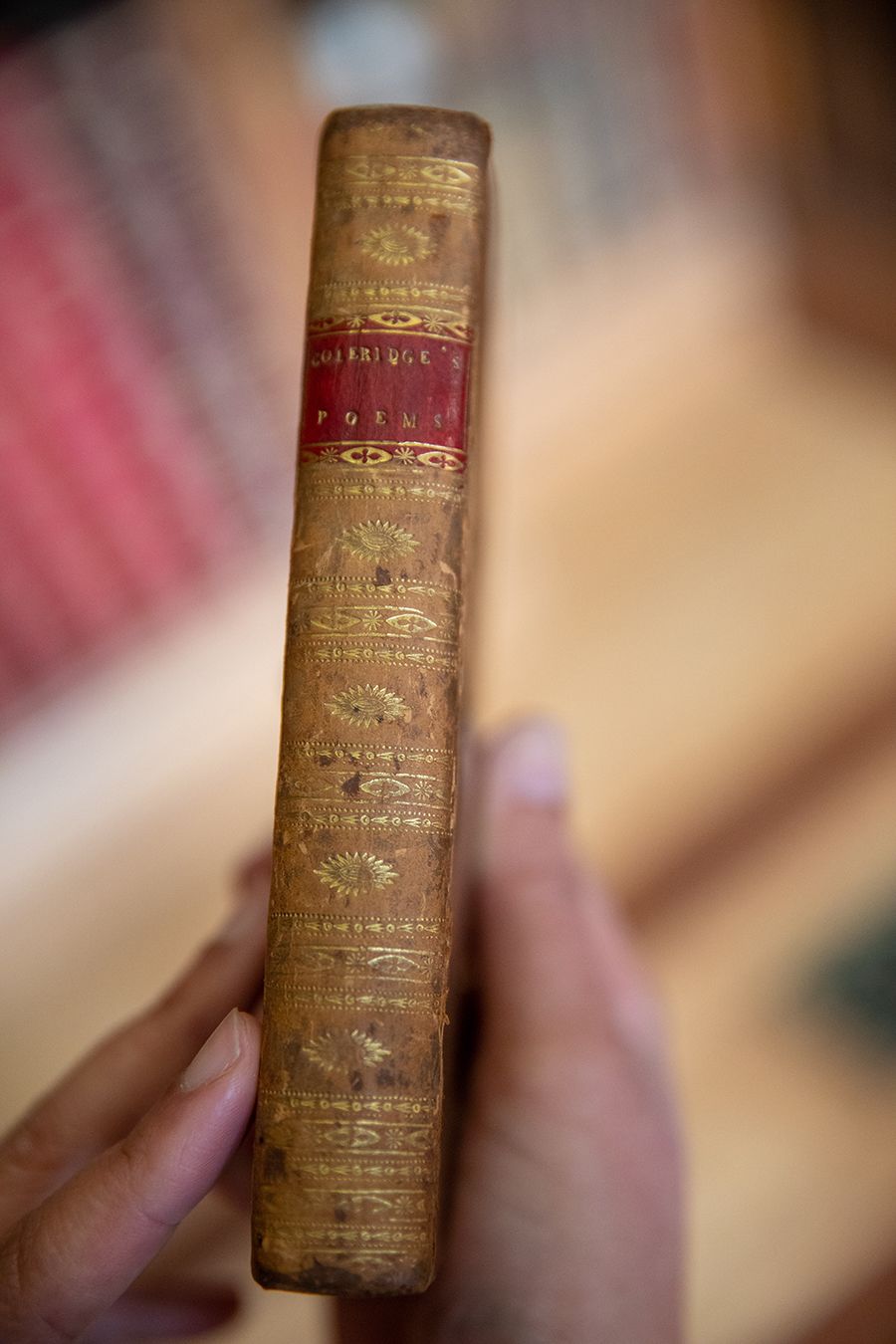 I'm currently studying an 18th-century ledger in Jesus College Library. It records everyone who borrowed and returned books. When Coleridge was a student at Jesus he worked for a while as a library clerk and was responsible for keeping the ledger up to date. Studying the entries allows us to follow the educational journeys of Coleridge and his fellow students.
Ledgers are an instrument of control if you think about how they regulate our lives. They were an Italian invention but became a source of national pride in 18th-century Britain as accounting systems were developed. At the time, the empire was growing and so a system was needed to account for wins, losses and profitability.
Some ledgers show the work of dehumanisation in action. Slave ship ledgers, for instance, record people not by name (as in the library ledger) but by number. Over the course of the crossing many people died – reflected in an 'in and out' system of accounting.
Alongside this work I'm curating an exhibition at Jesus College to mark the 250-year anniversary of Coleridge's birth. This will include archival objects from his life alongside his writings. While poetry can often feel abstract there is something wonderfully solid about objects. I think they can both help to make literature more accessible and tell stories in their own right.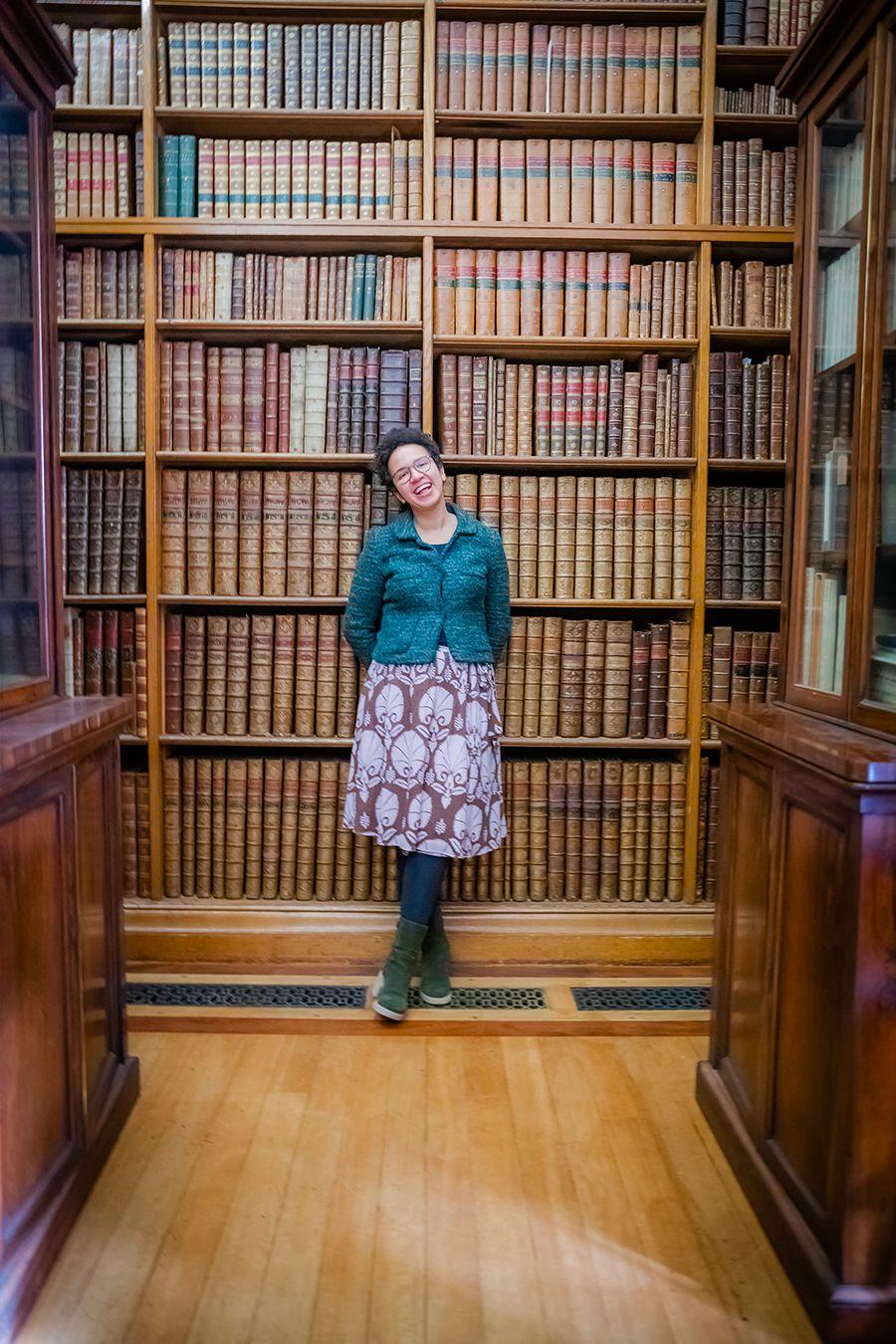 I'm also thinking about our relationships to books and living in books. I came across a self-portrait of Coleridge as a child sitting on a little chair, holding a little book while his mother chats to her friends. It reminded me of myself. Growing up I also didn't want to play with the other kids, I just wanted to read my book and listen to the adults talk.
We can't change history. Ultimately, we study the past in the present, for the present. We need to ask: how can we reclaim hallowed spaces in museums, universities and ancient institutions for communities who are still suffering from historic injustice?
As part of the Cambridge Festival, Dr Mathelinda Nabugodi will be speaking about Romanticism and the Black Atlantic at 7:30pm-8:45pm on Tuesday 21 March at Jesus College, Cambridge. The event is free to attend but booking is required. Read a Q&A with Mathelinda ahead of the event. The Coleridge exhibition is set to open in late April and will be free and open to all.
Mathelinda is a Research Associate in the Literary and Artistic Archive at the Fitzwilliam Museum and a Postdoctoral Associate at Jesus College. She was the first to be awarded a PhD in Creative Critical Writing from UCL. Her open access monograph Shelley with Benjamin: A Critical Mosaic has just been published and her memoir, The Trembling Hand: Reflections of a Black Woman in the Romantic Archive, will be published in 2024.
Published 13 March 2023
With thanks to:
Mathelinda Nabugodi
Words:
Charis Goodyear
Photography:
Lloyd Mann
The text in this work is licensed under a Creative Commons Attribution 4.0 International License