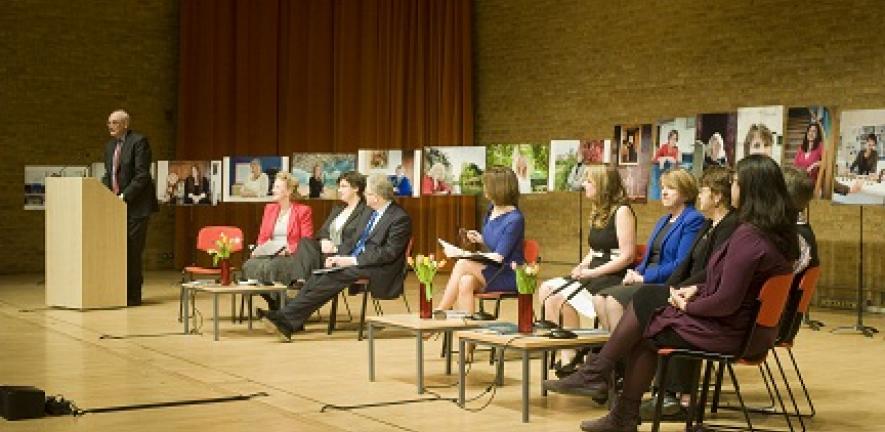 The Meaning of Success: Insights from Women at Cambridge
The launch of 'The Meaning of Success: Insights from Women at Cambridge' took place on 5 March to a packed audience. Nearly 500 people attended to hear the University of Cambridge's Vice-Chancellor introduce the book, handing over to Gender Equality Champion Professor Dame Athene Donald and the book's author Jo Bostock who both outlined how the book had been developed. BBC newsreader Jane Hill then interviewed 5 of the women profiled in the book, asking them how they felt about being nominated as 'successful' by their peers. The women talked openly about challenges they had faced and also spoke about what mattered to them both personally and professionally.
The launch event was held in celebration of International Women's Day, part of a programme of activities that took place in Cambridge that week. In 2015 the University will be celebrating IWD by bringing the WOW - Women of the World Festival to Cambridge. WOW is a global initiative launched by the Southbank Centre, London.
Photographs by Pari Naderi of all the 26 women profiled in the book were displayed on the stage at the launch and then moved to the Fitzwilliam Museum to be exhibited for a week. The photographs are to be given a longer term home in the University.