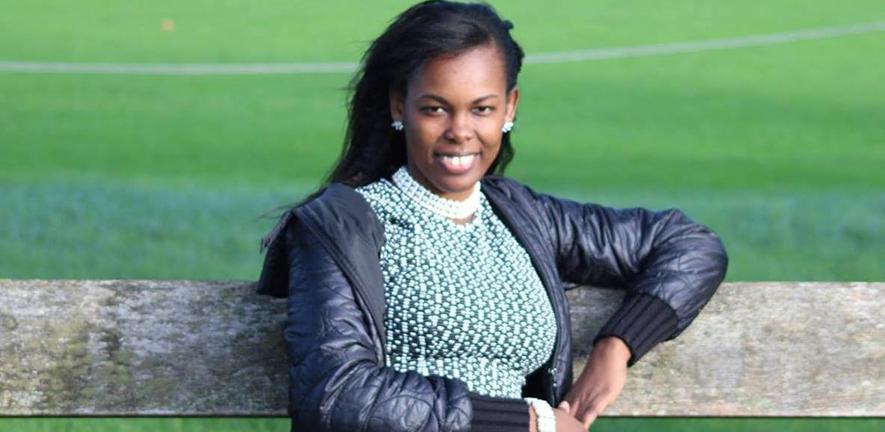 Valentina Ndolo is a Gates Cambridge Scholar in the Department of Veterinary Medicine, where she is a PhD student developing mathematical models to identify areas of Uganda most at risk of anthrax. In 2016, she founded the STEMing Africa Initiative to advocate for the active inclusion of African women in STEM by supporting talented female graduates to secure scholarships for advanced degrees at leading universities worldwide.
I hope my research will lead to the accelerated control, elimination, and hopefully, eradication of anthrax in Uganda as well as other countries in Africa and worldwide. I use mathematical modelling to identify areas of Uganda that are most at risk of anthrax, which can infect both animals and humans. It is caused by B. anthracis, a bacterium that lives in the soil. By mapping areas where anthrax cases have occurred in the past and studying the environmental conditions of those areas, I hope to be able to predict other locations with conditions that are suitable for the bacteria. By building 'risk maps' from this data, we can help policymakers pinpoint particular areas across Uganda with the highest anthrax occurrence risk. This way, they can target prevention strategies such as vaccination and health promotion campaigns to the areas with the most need. 
I am particularly interested in mapping areas where past cases of anthrax have occurred in Uganda. I'm currently doing a literature review to identify relevant sources of information related to my study and collecting secondary data on past anthrax case occurrences. I'm also gathering information on environmental conditions from remotely-sensed satellite data and public databases to understand the characteristics of locations which have had past outbreaks. Although my study setting is in Uganda, I do most of my research work, including data analysis, at the Department of Veterinary Medicine in Cambridge.
The most interesting day I've had so far was during the orientation for the Gates Cambridge scholars. I met so many people in one day. I also learned about the incredible research being done by other students at the University. It was amazing!
Cambridge is a place of limitless possibilities. It encourages students to think outside the box, to seek solutions to problems that seem insurmountable, to go the extra mile while giving them unlimited support to achieve their goals. The University has top-notch facilities for both academic and social life. The supervisors here are leading experts in their respective fields and are also well connected, ensuring students have the best possible guidance for their research. The rich history of Cambridge, as well as its excellent reputation, helps to attract a wide array of funding available to the students, researchers, and teaching staff. Also, the numerous societies and clubs within the university help students to thrive, not only academically, but also socially and spiritually, leading to a well-balanced educational experience.
I have had an incredible opportunity to mentor several very talented young female scientists since I founded the STEMing Africa Initiative. This experience has opened my eyes to the unique challenges faced by women in STEM. Humanity has come a long way, and we still have a long way to go. Women form about half of the world's population. If we want to fly to Jupiter someday, discover the secret to longevity, perfect organ regeneration, cure cancer, or even travel across time, we must work at full capacity. Men and women. If no one has created space for you, create it yourself. But under no circumstance must you give up. Science needs you. The world needs you.
---

The text in this work is licensed under a Creative Commons Attribution 4.0 International License. Images, including our videos, are Copyright ©University of Cambridge and licensors/contributors as identified.  All rights reserved. We make our image and video content available in a number of ways – as here, on our main website under its Terms and conditions, and on a range of channels including social media that permit your use and sharing of our content under their respective Terms.
---