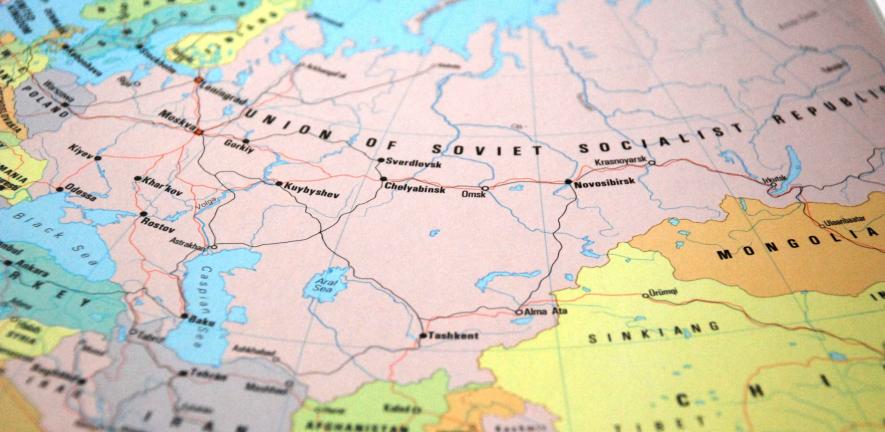 A €1 million study will shed light on the role of cultural memory of the soviet era in Russia, Ukraine and Poland.
To what extent nations inherit tortured memories and act on them can set them apart.

Dr Alexander Etkind
Dr Alexander Etkind, Rory Finnin and Dr Emma Widdis in the Department of Slavonic Studies have received funding of €1 million over three years to lead an interdisciplinary, multinational study entitled 'Memory at War: Cultural Dynamics in Poland, Russia and Ukraine'. The project involves academics in Cambridge, Groningen, Bergen, Helsinki and Tartu.
The Memory at War project will employ pioneering methodology to map memory events in real-time across Eastern European borders. Literature, film, new media, historical textbooks and public politics will be examined to understand how these elements can mediate memory of the traumas of the 20th century, and how such memories are promoted, revised and censored.
'Just as moments of glory and triumph provide launching pads for nation building, so do narratives of past trauma,' explained Dr Etkind. 'To what extent nations inherit tortured memories and act on them can set them apart, and this is what we are seeing today in how Poland, Russia and Ukraine remember the collapse of the USSR in 1991.'
Funding has been provided by HERA (Humanities in the European Research Area) as part of a €16.5 million programme of 19 transnational, collaborative projects. The projects are aimed at deriving new insights from humanities research on major social, cultural and political challenges facing Europe.
'At the heart of the project is a conviction that Europe would benefit profoundly from an understanding of the, often subterranean, cultural trafficking of traumatic memories along the eastern border of the European Union,' added Dr Etkind. 'These memories, if left to fester, could be a destabilising influence in Eastern Europe. By bringing greater understanding to these hidden obstacles, constructive dialogue can be fostered.'
For more information, please contact Dr Alexander Etkind (ae264@cam.ac.uk).
---
This work is licensed under a Creative Commons Licence. If you use this content on your site please link back to this page.
---