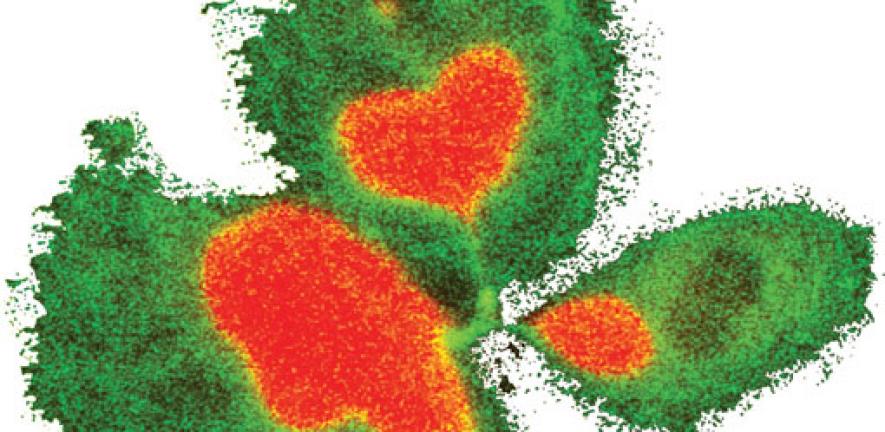 Professor Sir Bruce Ponder describes the vision of a Cambridge-wide initiative to link world-class cancer research to improved patient care.
Cancer will affect one in three of us during our lifetime and is a leading cause of death and disability worldwide. Today though, there is a new sense of optimism, as scientific advances have led us to the point where an understanding of the molecular and cellular biology of cancer is being translated into real benefits for patients.
Over the past 10 years, cancer research efforts within the University, the Cambridge University Hospitals NHS Foundation Trust (Addenbrooke's) and the many institutes and centres in Cambridge and nearby have been drawing science and medicine closer together. Helping to connect this research community, a virtual Cambridge Cancer Centre was launched in 2006 to promote interactions among researchers and clinicians working in diverse areas, as well as with biotech and pharmaceutical companies. The virtual organisation promotes information exchange between members, hosts cross-disciplinary scientific meetings and makes available pump-priming grants for new collaborative research with potential clinical application.
Creating the research environment
Clinical research must be nourished and renewed from fundamental research. Across the University, cancer research is strongly represented in many departments – from the biomedical sciences to the physical sciences, and increasingly embracing mathematics, engineering and computational biology. Research projects are investigating all aspects of cancer, whether it's at the level of DNA, cells or populations. Research goals include identifying new therapeutics, imaging tumours, and devising computational approaches that analyse vast amounts of data.
Three major laboratories in Cambridge have been created with a focus on cancer research: the Cancer Research UK Cambridge Research Institute (CRI)/Li Ka Shing Centre, the Hutchison/Medical Research Council Research Centre, and part of the Strangeways Research Laboratory. Together, they provide space for almost 500 researchers, plus state-of-the-art supporting facilities for technologies such as genome sequencing, molecular imaging, microscopy and computational biology. But more than this, the new laboratories are bridging the interface between science and the clinic.
Translating research into patient care
Successfully applying the results of research requires an excellent clinical service and clinical research environment. Cambridge is very much a cancer centre when it comes to strengths in clinical and healthcare innovation. Cancer was one of three main themes when Cambridge University Health Partners, which includes the Cambridge University Hospitals NHS Foundation Trust and the University, was selected last year by the Department of Health as one of five Academic Health Science Centres in the UK. It was also the leading theme when an international panel selected Cambridge as one of five Biomedical Research Centres funded by the NHS in 2006.
Intensive studies in experimental medicine are being built up in collaboration with major pharmaceutical companies and academic researchers. Multidisciplinary clinical teams for each cancer type have been created that include University and NHS staff working closely together, enabling research and clinical care to proceed side by side.
Catalysing great ideas
New ideas are likely to lie at the boundaries between disciplines or between laboratory and clinic, and even at the margins of conventional career paths and funding. At the CRI, for example, many researchers are also clinicians, and oncologists work alongside mathematicians, biochemists and cell biologists. Across Cambridge, an important part of the long-term vision is to stimulate training programmes to equip researchers to cross traditional academic boundaries.
Playing to scientific strengths, much current research is focusing on achieving earlier diagnosis and treatment in high-risk groups, discovering the determinants of treatment resistance, and providing individually tailored treatment (personalised medicine) based on genomic information. By harnessing the catalytic effect of the Cancer Centre on Cambridge science, great opportunities lie ahead in the development of powerful new approaches to diagnosing and treating cancer.
---
This work is licensed under a Creative Commons Licence. If you use this content on your site please link back to this page.
---