Our lives are bound up with objects. Museums are evidence of our deep preoccupation with the things that surround us, whether natural or the product of human endeavour. Why do we keep stuff, what do we learn from it – and what does our fascination for objects from our past tell us about being human today?
Objects bear the marks of how they've been used, giving us access to ideas that may have been too fundamental to a person's life ever to have been written down

Katy Barrett
There's something innately human about our desire to gather, sort and display things. Not just to trade in objects or put them to use in a practical sense - but also to use them to create stories about ourselves. Museum attendance is booming with blockbuster shows attracting record audiences. But the picture is uneven: some collections struggle for support and many institutions do not have the space or resources to display the many objects they have in store.  Maybe we need to think differently about sharing what we have. We asked four people for their views.
Katy Barrett is Curator of Art pre-1800 at Royal Museums Greenwich and former convenor of the CRASSH seminar series, 'Things', at Cambridge University. Dr Lucilla Burn is the Keeper of Antiquities at the Fitzwilliam Museum. Mark Elliott is Senior Curator at the Museum of Anthropology and Archaeology, Cambridge. The poet Daljit Nagra recently took part in Thresholds, a creative residency programme at Cambridge University museums.
Q1 What can we learn from objects?
Katy Barrett Objects give us a special kind of access to the past. They allow us to touch (within careful parameters usually) something that was used by people, and thus get a physical feel for their lives. We can learn about past societies' values from what they kept, and what materials they made things from - or about daily life from such simple things as cooking utensils and furniture. Objects bear the marks of how they've been used, giving us access to ideas that may have been too fundamental to a person's life ever to have been written down. The wear and tear on books can show us how people read them, with some even showing the rust marks of the knife used to cut the pages in an era when text was printed on large sheets of paper which were folded the size of the finished book.
Lucilla Burn As Katy says, objects can provide a very tangible link between us and people of past societies. Besides the insights they can offer into contemporary art, craft and technology, trade or settlement patterns, they can also illuminate individual lives. In the Fitzwilliam collection, for example, a roughly-cut and not very grammatical inscription on a Roman funerary urn, explaining how an ex-slave had acquired it to hold her own ashes and those of her beloved husband, with whom she had lived for 23 years, provides not just important evidence for social mobility in the 1st century CE but also a direct glimpse of a bereaved individual whom we would know nothing about if she hadn't bequeathed us this 'object'.
Mark Elliott For me, objects can be simultaneously more and less expressive than any number of words. There's an immediacy in an encounter with a material thing that is right in front of us, whether it's separated by a pane of glass or not. Some things are easier to interpret than others. One of my favourite objects in the Museum of Archaeology and Anthropology is a brick from the city of Babylon that has the seal of King Nebuchadnezzar II stamped on it, but also a beautifully-formed footprint. You can instantly imagine how this happened, and it can lead you to think about how cities were built, how people worked, or the politics of sixth-century BC Babylon. Sometimes the clues are easier to read than others: I think the most valuable lesson objects can teach us is how to really look. Everything follows from there.
Daljit Nagra From a poet's perspective, museums are a sensual resource to the past. In the hands of great poets this resource becomes a valuable tool. I think of Seamus Heaney finding metaphors to help him negotiate the Troubles in Northern Ireland, in particular his great poems about the peat bog finds in Denmark. Heaney opens one poem: 'Some day I will go to Aarhus…' and this visit to a museum feels like a dream of accomplishment as he tries to appreciate the bog bodies as a way of understanding our past so we can move forwards positively. Perhaps museums can help us become ourselves at our best.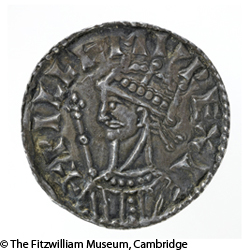 Q2 Why do we go (or not go) to museums?
KB I'm glad that museums seem to be going from strength to strength in visitor numbers. Most of us will go to see the treasures housed in national museums when we go on holiday, or flock to the growing number of blockbuster exhibitions to see these treasures on tour. But we run the risk of forgetting our local museums and permanent collections through focusing on these 'once in a lifetime' experiences. Museums can also be the heart of communities, preserving important local and national stories, which reward you with new ideas every time you visit. The Bridewell Museum, for instance, highlights the vibrant industries in the history of the city of Norwich. They are great for visits with family and friends to inspire interests and discussions. We need to put to bed permanently the view of museums as elitist, hide-bound institutions. The Hepworth in Wakefield – the kind of contemporary art museum, which you might expect to be particularly elitist – is a hub for local residents on a Sunday.
LB While I clearly have a vested interest in attracting as many people as possible to the Fitzwilliam, I think that realistically we need to face the fact that museums, like music festivals, opera, rock-climbing, bird-watching or football matches, are not to everyone's taste, and also that people's relationship with them is likely to ebb and flow at different periods of their lives. I agree it's interesting that many people who expect to visit museums when on holiday don't drop into their local museum at the weekend. One of our challenges, and something museums spend a lot of time on, is creating special events and exhibitions that will give local audiences the incentive to come in and enjoy something 'new'. Many Cambridge students are 'non-visitors' to Cambridge museums – they would probably say they are too busy….but maybe (to take a positive and global perspective) the local student deficit is made up for by their holidaying counterparts from Spain or Italy?
ME This is actually a really hard one. Many of us probably have an idea about why we go to museums ourselves, or indeed why other people might go. But the truth is none of us are really sure. Our experience of a museum, and our reasons for being there in the first place, can depend on so much: the people we are with, the mood we are in, or how much we want to spend on activities that day. But 'why' we go to museums doesn't really matter as much as what we get out of our visit. We may go to see a famous artwork, and end up meeting someone special. We may go to get out of the rain and come face to face with an artefact that changes the way we think, or lifts us somehow; something that sets us on a wholly new journey of discovery. That's why I go to museums: because they are where the unexpected happens.
DN: I would feel better about museums if I felt they had a strong focus in winning over students from 'ordinary' backgrounds. I studied at a school where pupils took CSEs rather than O levels, I remember never visiting a museum, and when I visited the British Museum, as an adult, I felt intimidated by the aloof joyless manner of the entrance. I felt there was a code of self-presentation that I needed to rapidly adopt so that I looked as though I fitted in. On a positive note, at the Cambridge Museum of Archaeology and Anthropology, I heard students from a socially deprived comprehensive school, similar to the one I went to, gasp as they heard the Education Officer, Sarah-Jane Harknett, blowing their minds away with the significance of flint. Yes, flint of all things!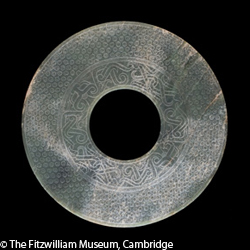 Q3 Can digital collections replace real objects?
KB Online access increasingly rules how we approach information today and museums have to engage with this to stay relevant. Some museums have put a lot of work into making their collections accessible online with high quality images and a good depth of information. The British Museum in London and Rijksmuseum in Amsterdam are notable examples. They allow visitors to access information outside of the museum, and researchers to use collections more effectively. Admittedly this requires a commitment of substantial financial resources, but it also needs vision and staff investment in creating digital content. Seeing a picture, however, can't ever replace material engagement with an object. We can't anticipate the kinds of questions we'll want to ask of objects in the future, so a digital record should never take the place of an object or image. There's no replacement for the real thing, as any excited group of visitors around a museum handling table will show you.
LB Obviously museums are keen to capitalise on the possibilities offered by the internet. It's a great way of extending access, and apart from collections databases there are lots of other opportunities to exploit its possibilities - online exhibitions, for example, can remain on view indefinitely after the physical show has been dismantled but also give people the opportunity to examine works of art in greater detail than they can in the gallery: see for example the exhibition that accompanies the current Fitzwilliam exhibition of Japanese prints, 'The night of longing' - http://www.fitzmuseum.cam.ac.uk/gallery/nightoflonging/index.html. It's helpful and potentially exciting for everyone, from interested members of the public to scholars working on the other side of the world, to be able to explore a museum's collections remotely. But the short answer to this question is of course 'no!' Digital collections can enhance what museums have to offer but can never substitute for the physical presence of the real thing.
ME No. But they can do a lot of the same things, and indeed they can do things that 'real' objects can't. A reproduction of an artefact, whether it's a photograph or a digital version of it, for example, can travel much further than the artefact itself. It can be in many places at once and so dramatically enrich the conversations that surround it. You lose something when you are engaging with a work of art or a specimen on a computer screen. You can't walk around it, or touch it, or see how light plays upon its surface. It can be hard to appreciate the scale of something – whether it's incredibly delicate or whether it dominates the room. In fact that room and the people in it is incredible important – Katy mentioned the excited crowds in her gallery, and it's the communal effect of the crowd gathered around an exhibit that is so special.
DN From the perspective of a writer, I wish more museums around the world offered an exciting online experience. My poems and my verse-novels are heavily research-based and as I have young children and a busy day-to-day schedule online accessibility would enrich my creative work. Digitalised museums are not a replacement for the real thing but should be an alternative reality.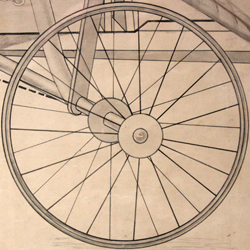 Q4 Who should have what?
KB The long histories behind many European museums inevitably involve legacies of colonialism, war and expropriation. Collections include objects with complex pasts that were acquired in settings very different from today. This means that museums now care for objects with contested ownership which, at least UK national museums, are legally prevented from de-accessioning. The sector has developed guidelines for returning particularly sensitive objects, such as human remains or objects expropriated in the Nazi era. Likewise, countries have a process of export bars to stop objects of national significance passing out of the country through sale. Museums need to be sensitive to the pasts of their objects in these ways, as much as in how they interpret them, but what would be the point of museums if they all contained only locally produced objects? Surely one point of museums is to showcase the strange and the foreign as well as the local and familiar? Cultures and nations don't develop in isolation, objects help us to tell stories of entangled histories, and to compare very different cultural developments.
LB This is an enormous and quite unanswerable question which Katy has answered very well…. I would just like to add, rather tangentially, that while requests for repatriation can make headline news, the useful relationships and collaborative programmes of research and outreach frequently developed between colleagues in museums or countries that might popularly be supposed to be at cultural loggerheads are very often overlooked.
ME None of us who work in museums would want to be apologists for the sometimes murky processes by which objects entered our collections in the past. Even when the transactions were honest and equal, the descendants of people who once owned an object in a museum can of course feel a sense of loss. But often, through the kinds of relationships that Lucilla mentioned (relationships that only exist because objects from 'there' are 'here'), some really important conversations, and new understandings, can develop. In this way, as others have said, the artefact can be an 'ambassador' of sorts – forging and renewing relationships between people separated as well as united by a common history.
DN I agree with Katy and Lucilla and would only add that perhaps items, if they were acquired dubiously, should be judged on individual merit as to whether they should stay here or be returned to their source. Some cultures do not have a tradition of visiting museums, some countries do not fund their museums well, and some countries are deeply unstable and prone to conflict, so in all these cases I am glad that the objects are safe in British museums.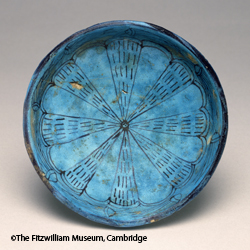 Q5 In a notional disaster scenario, which collection or museum would you rescue?
KB For me it would have to be the Sir John Soane Museum in London, it's a glorious gem of a collection, a museum in miniature. I love house museums that give you a sense of the person behind their creation. At the Soane you feel that you've stepped straight into the eighteenth century, almost into the brain of Sir John Soane, thanks to his eclectic collection of architectural fragments and designs. What a way to learn about architectural history! Soane also had a spectacular painting collection, which includes the two famous series by William Hogarth, A Rake's Progress and An Election. They're displayed in his original painting room, hung on layers of hinged walls that are specially opened daily. You can even visit by candlelight once a month to experience the house as his dinner guests might have.
LB I think I'm forbidden by the terms of my contract from saying anything other than the Fitzwilliam - but if I can have two choices, please might I also rescue the Isles of Scilly Museum? A refuge for holiday-makers on rainy days, it's a wonderful place to glimpse and marvel at the resourceful lives of generations of Scillonians – and the evidence for others who passed, or attempted to pass, through Scilly - from the brooches and coins left by Roman traders, to the poignantly personal possessions salvaged from the many wrecks that ring the islands. Harrowing first-hand accounts of maritime tragedies make for compelling reading, while equally absorbing are the sepia photographs of 19th-century tourists, embarking in wildly impractical clothing on the same pleasure trips that visitors take today. A pilot gig rigged with oars and sail, ancestor of those now rowed by the islanders for sport, forms an impressive centre-piece to the displays and drives home the Museum's central message, that the life of the islands has always both depended on – and been threatened by - the sea.
ME This is a cheat of an answer, but I would save a collection that I haven't seen, and don't know about: the small collections of objects, experiences and histories that are made in households, villages and communities throughout the world – in shoe boxes, in living rooms or in community spaces. Keep collecting, people! But also keep coming to museums and sharing your stories.
DN I love the Cambridge Museum of Archaeology and Anthropology! This beautifully small museum is packed full of amazing objects from the four imagined corners of the globe such as textiles, stones, paintings, sculptures, masks, weapons and skins. I suspect we would be able to construct the whole history of mankind and mankind's relationship to the planet with a few of the MAA's objects spanning hundreds of thousands of years.
Inset images from top: Ammonite (©Sedgwick Museum of Earth Sciences, Cambridge); Silver Penny from the Reign of William I, 1066-1087 (©The Fitzwilliam Museum, Cambridge); Green jade disc, Chinese, 300-100 B.C (©The Fitzwilliam Museum, Cambridge); Wheel from Cambridge Folk Museum (©Leo Reynolds); Faience bowl, from Sedment, Egypt, New Kingdom, 1479-1425 B.C (©The Fitzwilliam Museum, Cambridge)
---
This work is licensed under a Creative Commons Licence. If you use this content on your site please link back to this page.
---