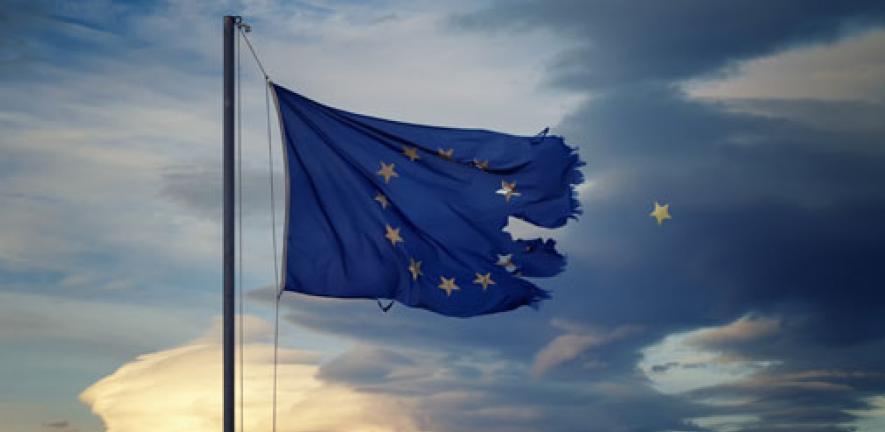 Simon Redfern (Department of Earth Sciences) discusses how Brexit may impact EU research opportunities and funding in the UK.
Science, and geoscience in particular, is an international activity that benefits from cooperation and collaboration. The Brexit vote is a wake up call, not just for the UK but more widely, and it underlines how so many people feel isolated from the traditional political institutions and elites and feel threatened by globalisation.
Aside from that, however, it sadly sends an unfortunate signal that the UK is unwelcoming, despite the fact that almost half the voters took the opposite view. In areas with high numbers of graduates, like London, Oxford, Cambridge and Edinburgh, the vote was overwhelmingly in favour of remaining in the EU. This reflects the reality that UK geoscience labs remain welcoming international workplaces.
But Brexit introduces all sorts of uncertainties - will employees' families and friends be able to visit and travel as freely as they have in the past? Will the UK continue to attract the best minds into its universities from across the EU and elsewhere? Personally, although initially shocked and still heartbroken at the result, I remain optimistic that UK universities and geoscience employers will continue to offer a great environment in which to pursue science, to work, and to live. The current uncertainty raises fears, but our task now is to lobby to ensure that those imagined fears do not materialise into real problems.
The bigger issue, perhaps, is access to EU research opportunities. The UK science minister, Jo Johnson (Boris Johnson's brother), was firmly in favour of remaining in the EU, and sees the huge benefits of being part of an EU-wide network of funding and researchers. Now, the task will be to try and negotiate continued access to these funds, which deliver around £1bn a year of support to UK science as a whole.
If such access is not possible, then UK science will be arguing hard for national support of at least that level into the future. UK governments have, even in periods of austerity in recent years, recognised the benefit of science to the national economy and the science budget has fared better than those of other government departments. It is now up to the UK geoscience community to continue to argue for the fundamental investment in science that will drive the UK's economy into the remainder of the 21st century and beyond, spearheading discovery and understanding of our planet and its neighbours, and addressing the pressing environmental issues that society now faces.
Simon Redfern, Professor in Earth Sciences, University of Cambridge
This article was originally published on The Conversation. Read the original article.
The opinions expressed in this article are those of the individual author(s) and do not represent the views of the University of Cambridge.
---

The text in this work is licensed under a Creative Commons Attribution 4.0 International License. For image use please see separate credits above.
---