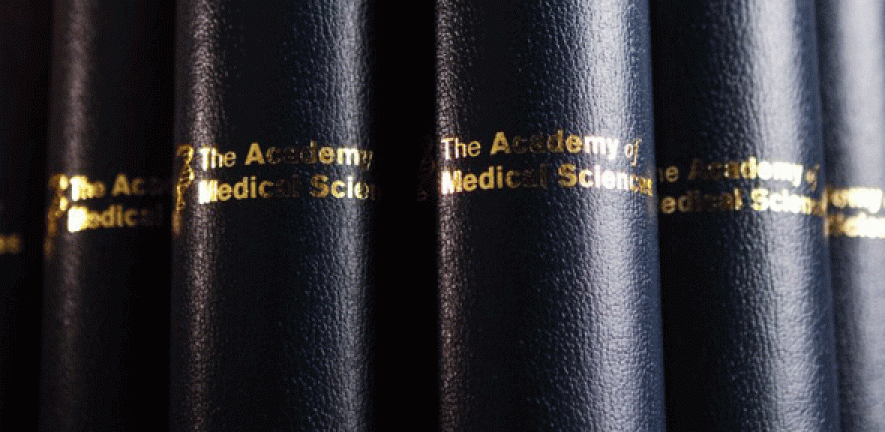 The Academy of Medical Sciences has announced the election of its new Fellows, including six Cambridge University academics.
Forty-seven world-leading UK researchers, including six from the University of Cambridge, have been elected to the prestigious Fellowship of the Academy of Medical Sciences.
The Fellows have been elected for their contribution to medical research and healthcare, the generation of new knowledge in medical sciences and its translation into benefits to society.
This year's elected Fellows have expertise that includes paediatrics, genetics, neuroscience and oncology.
The Fellows elected from the University of Cambridge are:
Professor Sylvia Richardson – Director of the MRC Biostatistics Unit
Professor David Owen – Cambridge Institute for Medical Research
Professor Angela Roberts – Department of Physiology, Development and Neuroscience
Professor Colin Taylor – Department of Pharmacology
Professor Robin Franklin – Wellcome Trust-MRC Stem Cell Institute
Professor Jason Chin – Department of Chemistry/MRC Laboratory of Molecular Biology
Professor Sir Robert Lechler PMedSci, President of the Academy of Medical Sciences said:
"These new Fellows represent the amazing diversity of talent and expertise among the UK medical research community. Through their election to the  Fellowship, we recognise the outstanding contributions these individuals have made to the progress of medical science and the development of better healthcare.
"Thanks to the experience and expertise of its Fellows, the Academy can play a crucial role in addressing the great medical challenges of our time, such as maintaining health in an ageing population, the spread of non communicable diseases and multiple morbidities.
"We work with our Fellowship to create the essential connections between academia, industry and the NHS and beyond, to strengthen biomedical research and facilitate its translation into benefits for society. 
"We are delighted to welcome this year's new Fellows to the Academy and I look forward to working with them all in the future."
The independent Academy of Medical Sciences promotes advances in medical science and campaigns to ensure these are translated into benefits for patients. The Academy's Fellows are the United Kingdom's leading medical scientists from hospitals, academia, industry and the public service.
---

The text in this work is licensed under a Creative Commons Attribution 4.0 International License. For image use please see separate credits above.
---