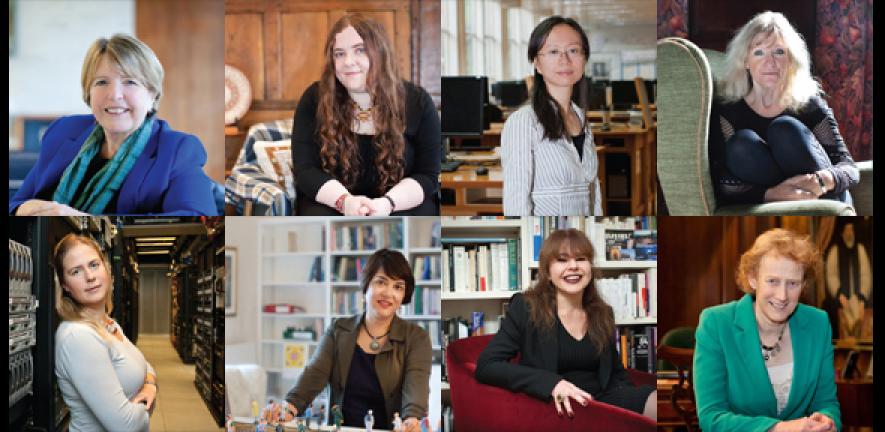 More than 50 senior members of staff at the University of Cambridge have called for a rethink on how success is valued and measured in academia so that women are not disadvantaged in academic appointments and promotions.
There are opportunities to reward and embed different types of success, such as teaching, outreach and departmental support.

Professor Dame Athene Donald, Gender Equality Champion
Senior members of the University of Cambridge are calling for a debate on gender progression within the higher education sector.
In a letter published today (20 February) in the Times Higher Education, more than 50 Cambridge staff – among them heads of colleges and departments – appeal for a broader and more inclusive approach to academic appointments and promotions so that talented women stand a better chance of progressing to senior positions.
They argue that conventional success in academia, for example a promotion from Reader to Professor, can often seem as if it is framed by rigid outcomes – a paper published in a leading journal, or the size and frequency of research grants – at the expense of other skill-sets and attributes. Despite the importance of such metrics, on their own they are likely to benefit men more than women, they argue.
A broader, more inclusive approach to success and promotion, where other academic contributions, including teaching, administration and outreach work are valued, would make it easier for women to advance, and universities fulfil their potential as institutions that contribute positively to society.
Data provided by the Higher Education Statistics Agency reveal that there are four male professors for every female professor in UK universities, despite women accounting for 45 per cent of the UK academic workforce.
Professor Dame Athene Donald, Gender Equality Champion at the University of Cambridge, said that she and her colleagues were keen to highlight how a conventional understanding of success in academia appears to disadvantage women.
"Our experience at Cambridge, where we have recently surveyed 126 female academics and administrators on this subject for a new book about success in academia, suggests that this is indeed the case. Women seem to value a broader spectrum of work-based competencies that do not flourish easily under the current system.
"There will always be hardcore metrics for academics, such as grants, or prizes won, and books and papers published - and they are important. But there are opportunities to reward and embed different types of success, such as teaching, outreach and departmental support; activities that lots of very talented women, and indeed men, are involved with, but are not currently a meaningful part of recognition and advancement in universities.
"If universities inhibit the progression of talented female staff, they in turn are unable to reach their full potential. And we know that universities make a huge contribution to society through research, teaching and partnerships with businesses, among many other activities."
The book, called The Meaning of Success: Insights from Women at Cambridge, will be launched on 5 March. Each of the participants were nominated by peers as successful women, with further interviews and questions being used to understand what shaped their views around success, the barriers they faced on their way to becoming successful, and what techniques they had used to thrive.
The women in the book – from world-leading academics to more junior academic and administrative staff – talk openly and honestly about their achievements, sacrifices, highs and lows.
"This book has provided us with the opportunity at Cambridge to reflect on how success is recognised and rewarded, giving us scope to redefine and extend the qualities and attributes we associate with being successful," said Dame Athene.
"I hope it provides a useful starting point to engage in an important conversation that we all need to have in higher education."
---
This work is licensed under a Creative Commons Licence. If you use this content on your site please link back to this page.
---