Celebrating the Cambridge women changing the world
To mark International Women's Day and Women's History Month, the University is delighted to shine a light on some of the incredible women living and working here at Cambridge.
From distinguished physicists, to the rising stars of conservation. From feminist AI experts, to philosophers tackling menstrual shame. Cambridge women are building a brighter future across all sectors, for everyone.
Starting today and every Wednesday this month, we'll be celebrating just some of our inspirational women who are forging change and empowering others.
Here they share the advice they've learned along the way, and the songs that lift them up when the going gets tough - which we've turned into a public playlist.
Scroll down to be inspired and uplifted on this #IWD2023. You could even listen to the playlist as you read...
Dr Eleanor Drage
Eleanor is a researcher at the University of Cambridge's Leverhulme Centre for the Future of Intelligence. She specialises in feminist ideas to make artificial intelligence safer for everyone and has helped resolve AI ethics issues at major technology multinationals using feminist and anti-racist theory.
Her current research investigates how AI like hiring tools and real-time event detection relates to structural inequality, including systems of race and gender. She also helps improve the way companies respond to AI ethics guidance and regulation.
Eleanor is the author of An Experience of the Impossible: The Planetary Humanism of European Women's SF, and co-editor of The Good Robot: Feminist Voices on the Future of Technology, and Feminist AI: Critical Perspectives on Algorithms, Data and Intelligent Machines.
She co-hosts The Good Robot podcast with Dr Kerry McInerney where they ask the experts: what is good technology? Is 'good' technology even possible? And how can feminism help us work towards it?
Eleanor's advice
The emotions you feel are your gift to yourself. They don't need to be accepted or reciprocated.
Keep your sense of humour: academia takes itself terribly seriously, so comedy can be transcendent. Making light of difficult things and people can get you through quite a bit.
Eleanor's song choice
Evan Finds the Third Room by Khruangbin. It's affirmative, steady, sure of itself.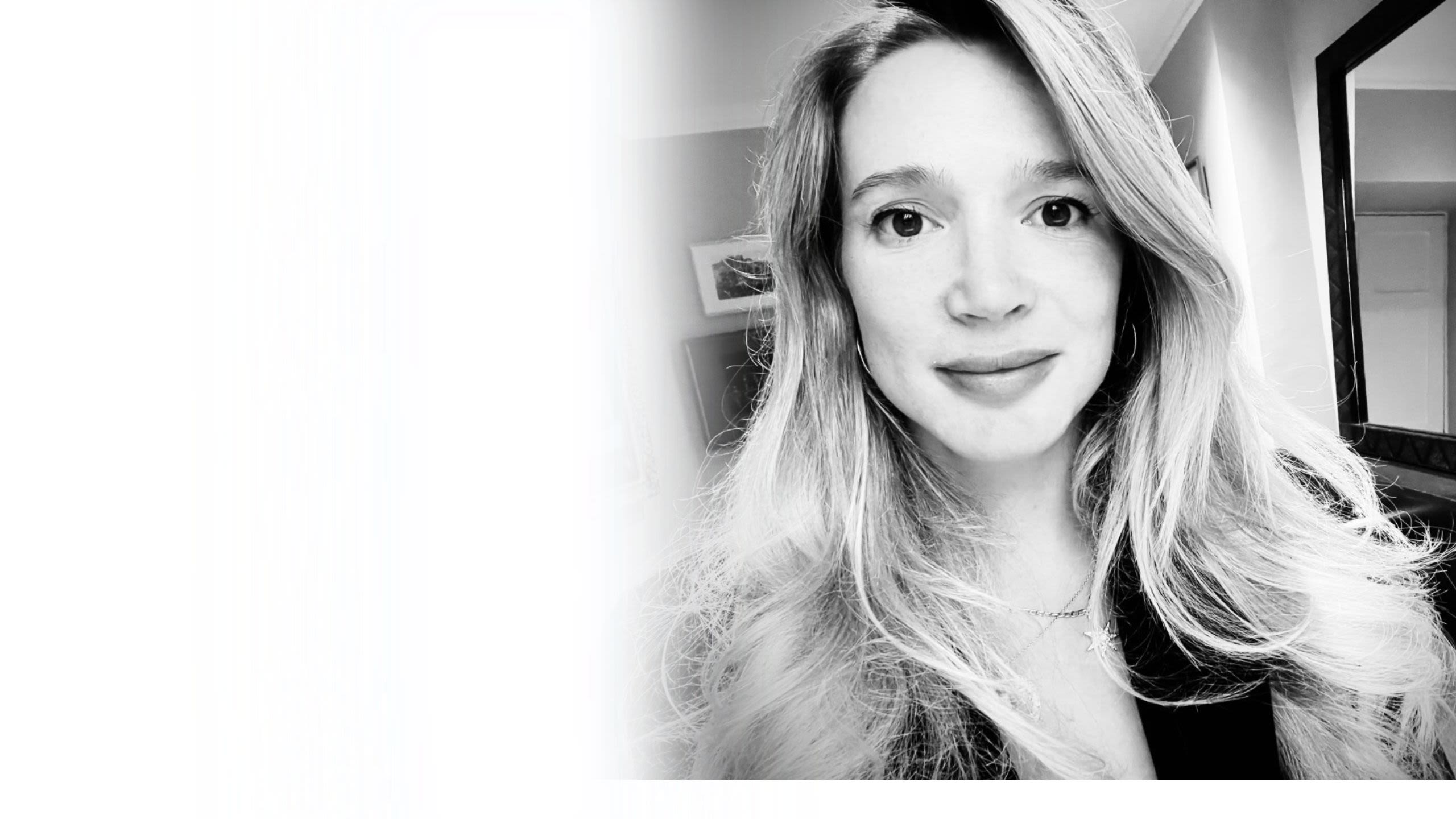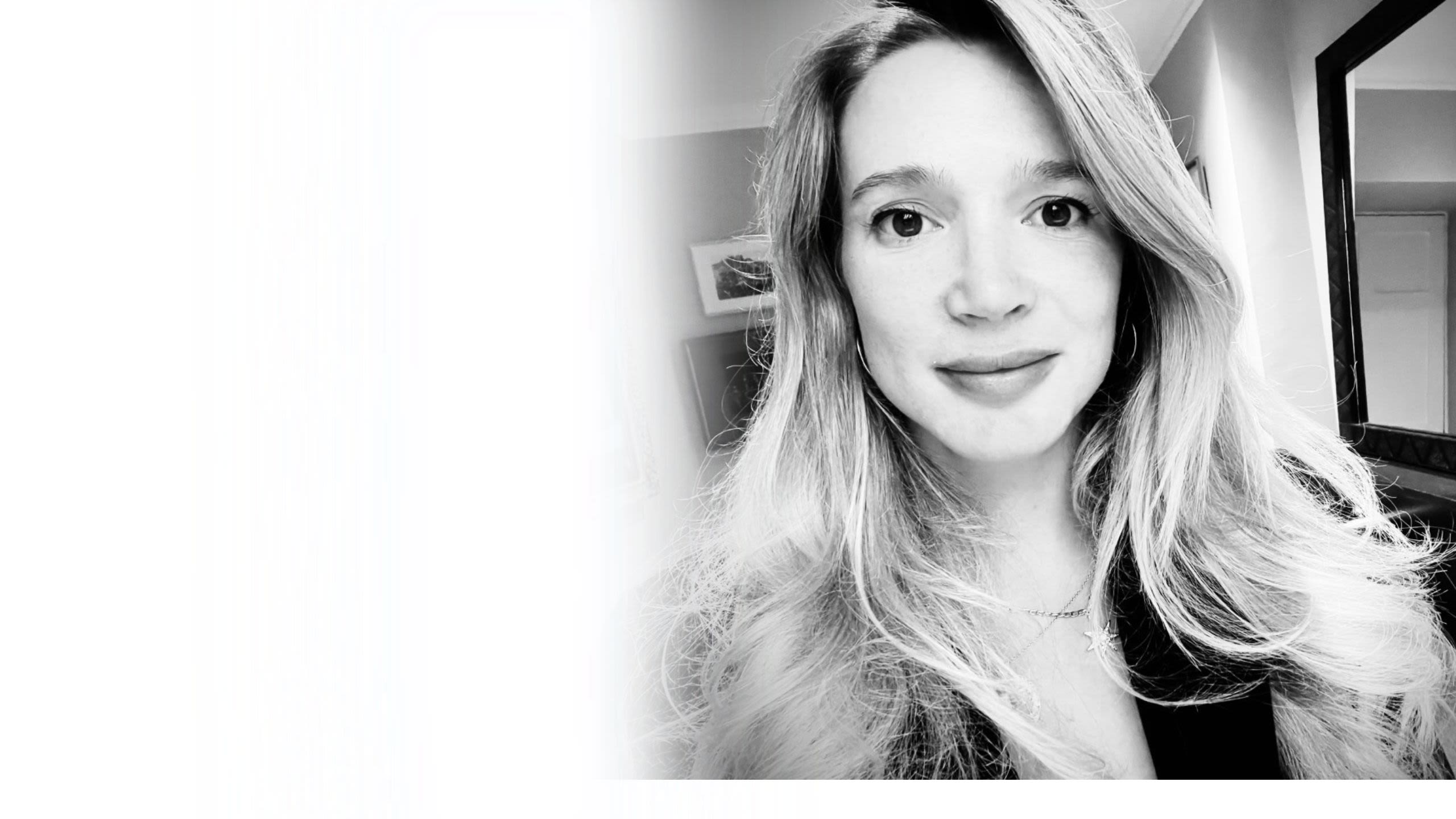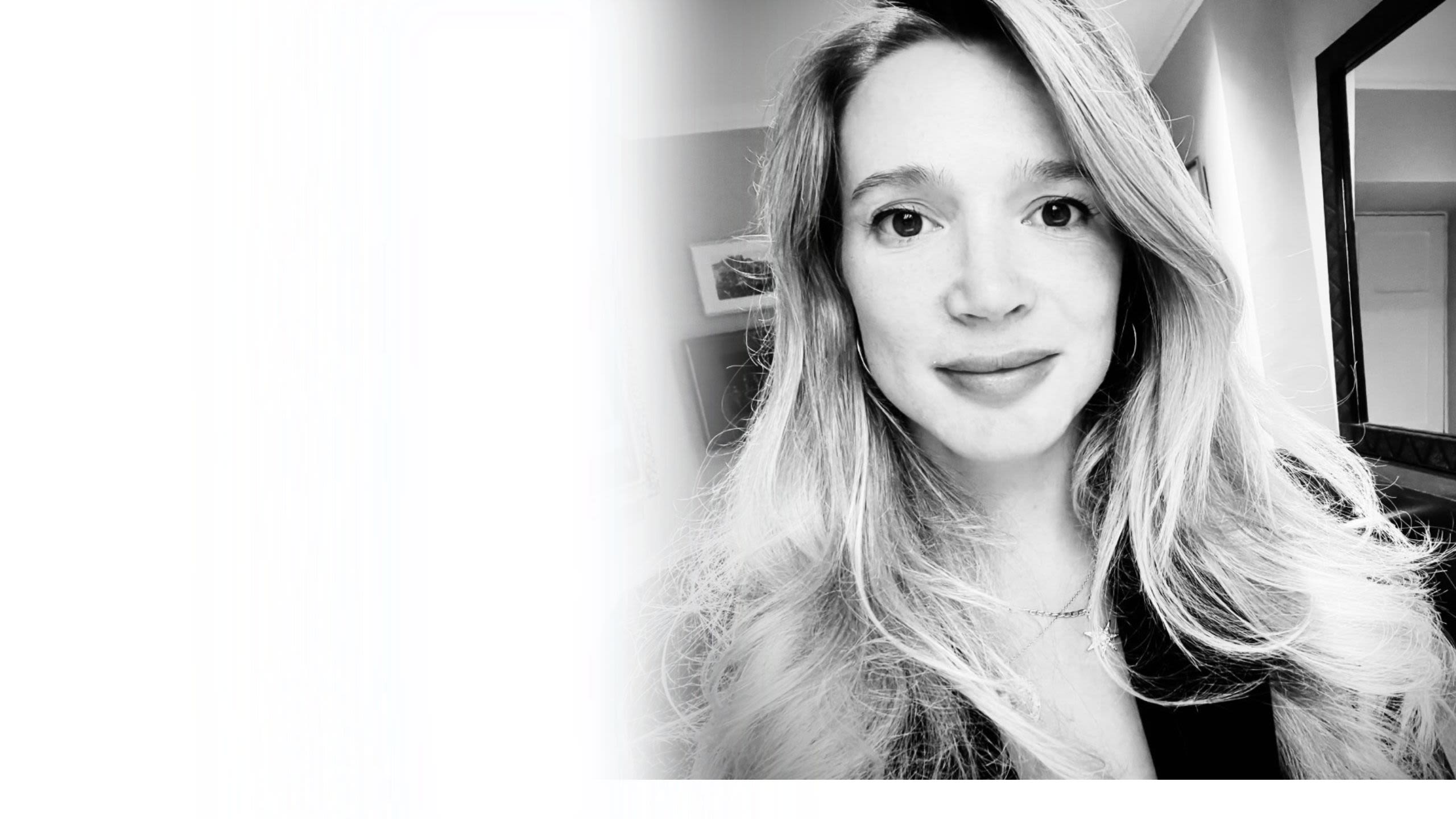 Ruth Jepkemoi
Ruth is studying for an MPhil in Conservation Leadership with Robinson College. She is also the Programme Manager at CHD Conservation Kenya and Project Manager for Kang4Nature.
CHD Conservation Kenya is a grassroots organization that promotes public participation in conservation through education and awareness programs, at Amboseli National Park in Southwest Kenya.
Through CHD, Ruth has worked in integrating young girls from marginalised communities into conservation through facilitating education scholarships, leadership and life skills development, menstrual health, and wildlife management.
Kang4Nature is a volunteer youth group that Ruth co-founded. It runs environmental restoration projects such as tree planting and clean ups around Nairobi, Kenya
In 2020 Ruth was a finalist in the Miss Earth 2020 Pageant, a competition geared towards promoting environmental advocacy in the modelling industry and empowering young girls in conservation.
Ruth's main interest is in diversity and the inclusion of women and girls from the indigenous communities in conservation of their natural resource.
Ruth's advice
Every person is born to do a certain unique and different thing, therefore, be resilient in whatever thing that you do because no one else can do better than yourself.
Ruth's song choice
'Brown Skin Girl' by Beyonce.
Professor Dame Athene Donald, DBE, FRS
Athene is Emeritus Professor of Experimental Physics and the Master of Churchill College, the first female to hold the role.
Considered by many to be a role model for young female scientists, she was the first female postdoc in the Materials Science and Engineering Department at Cornell University, first female lecturer in Cambridge's Physics Department and the first female professor in any of Cambridge's Physical Sciences.
She's a Fellow of the Royal Society, has been awarded several prizes by the Institute of Physics including the CV Boys Prize, Mott Medal, and Faraday Medal, and in 2009, was awarded the L'Oréal-UNESCO Award for Europe for Women in Science.
In 2019, Athene received the Lifetime Achievement Award at The Times Higher Education Awards for her 'indefatigable and pioneering' efforts to push gender equality to the top of the science policy agenda.
Her research is in the general field of soft matter and physics at the interface of biology and she has published over 250 papers in these fields.
Athene's advice
Just Say No!
Although I'd always encourage people to be willing to stretch themselves and take on new challenges, not be afraid to say yes, there are times when the straw is in danger of breaking the camel's back. Then being able to say no is very important, and women (myself included) aren't very good at saying it because we're too often brought up to be nice and helpful. I was once involved in a role play for early career researchers who were given roles to play. The woman who was given the card 'just say no', which she played very effectively, said how liberating (and that was the word she used) it was to be given 'permission' to say no. This is advice that can be applied in many situations, professional or personal.
Athene's song choice
I realise most of the songs I listen to are anything but uplifting but, to show my age, how about Bill Haley and 'Rock Around the Clock'. Always good for some foot stomping/wake up time.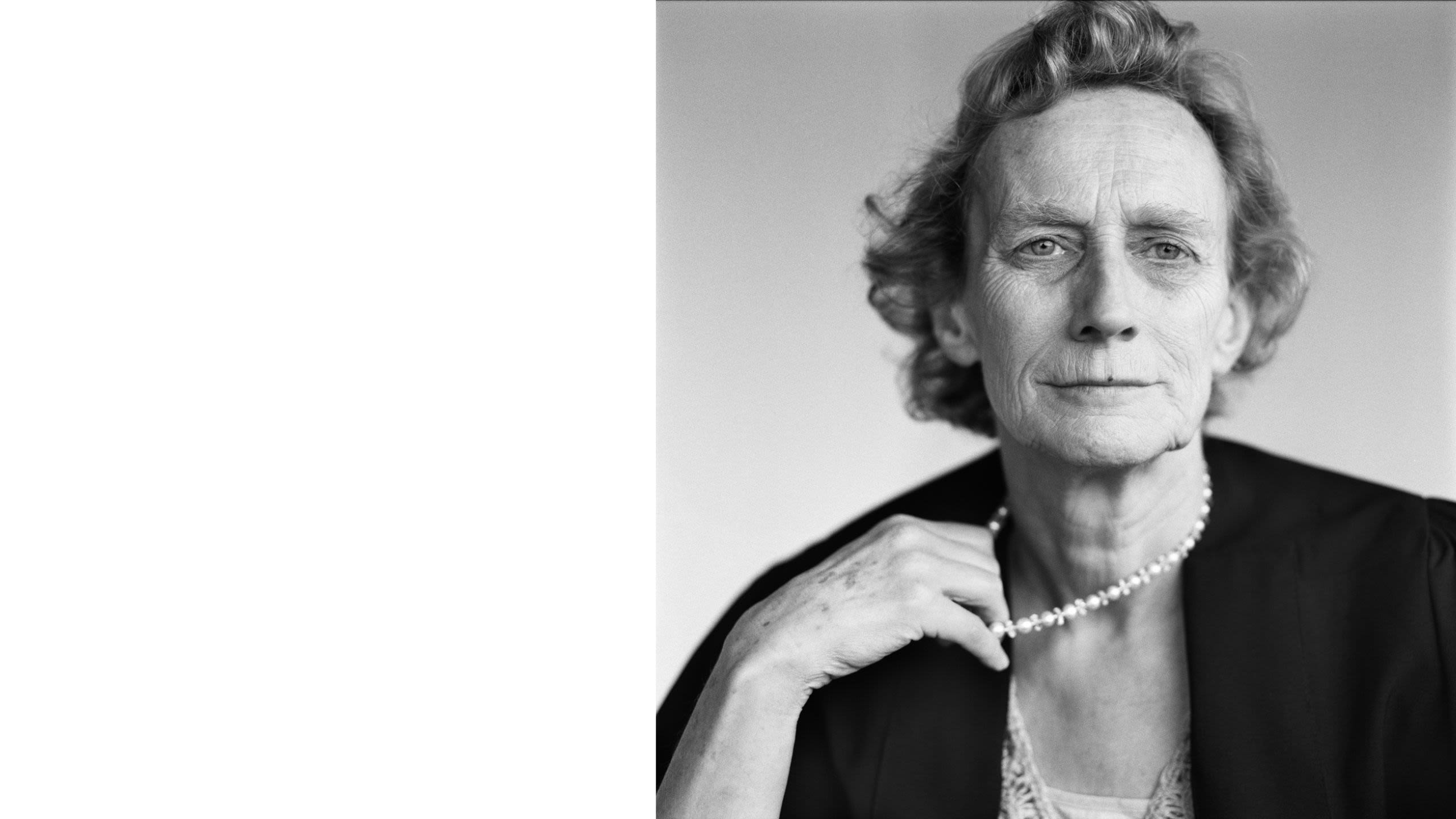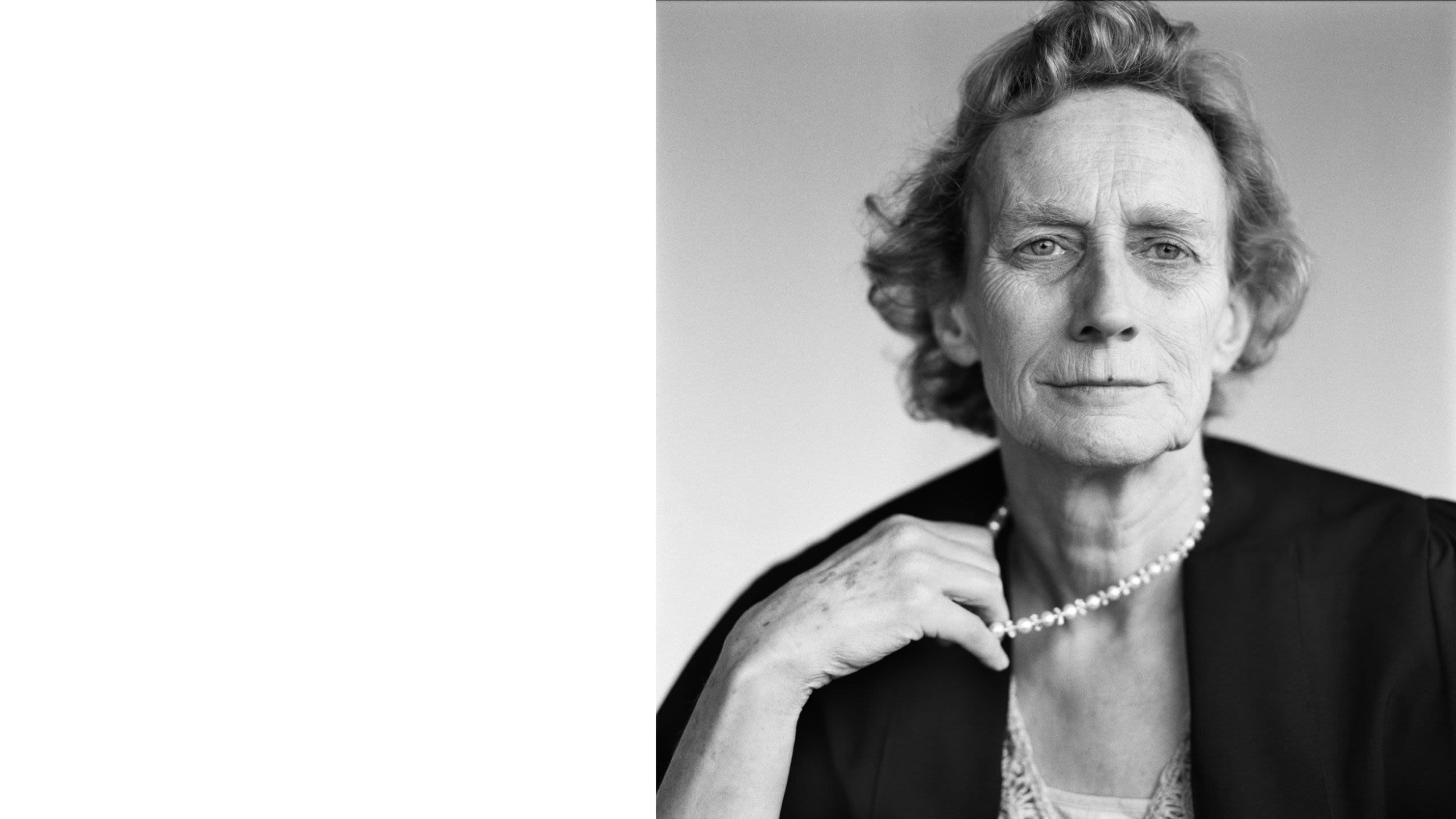 Ronja Griep
Ronja is a PHD Philosophy student at Emmanuel College and a Gates Cambridge Scholar.
Her doctoral research engages with the phenomenon of menstrual shame, offering a philosophical analysis of the connection between gender and shame and argues that menstrual shaming is a distinct injustice.
During her time as a fellow at the Cambridge Centre for International Research, Ronja led an interview series on 21st Century Body Politics, where she discussed the politics of bodily beauty and wellness with leading academics in philosophy, the social sciences, and beyond.
Watch Ronja speak to the Cambridge Festival about menstrual shaming.
Ronja's advice
A piece of advice that positively influenced my life was to critically look at the stories I told myself about myself. What image of myself have I constructed over the years? What beliefs do I hold about myself which tell a negative story? And are these beliefs true or am I putting myself down? Things like, "I'm just not the type of person who could do this" or "These achievements are not for someone like me".
Questioning these beliefs led not only to being kinder to myself, but to being more relaxed, entering social situations with more confidence and allowing myself to try things I did not think I could do. To just give one example: Having tried yoga and meditation many years ago and not enjoying it very much, I told myself that I am just not the person who could enjoy this way of exercise and mindfulness, that my body wasn't right for it, or that people would find it ridiculous for me to do these things. But now in a different place in my life, and after questioning these beliefs, I found both yoga and especially meditation as sources of strength, enjoyment and relaxation - but I needed to allow myself to believe that I can be the person who does things like that.
Ronja's song choice
Taylor Swift's 'The Last Great American Dynasty' is just such a great testament to resistance, it challenges our definitions of madness and honours loud, bold women.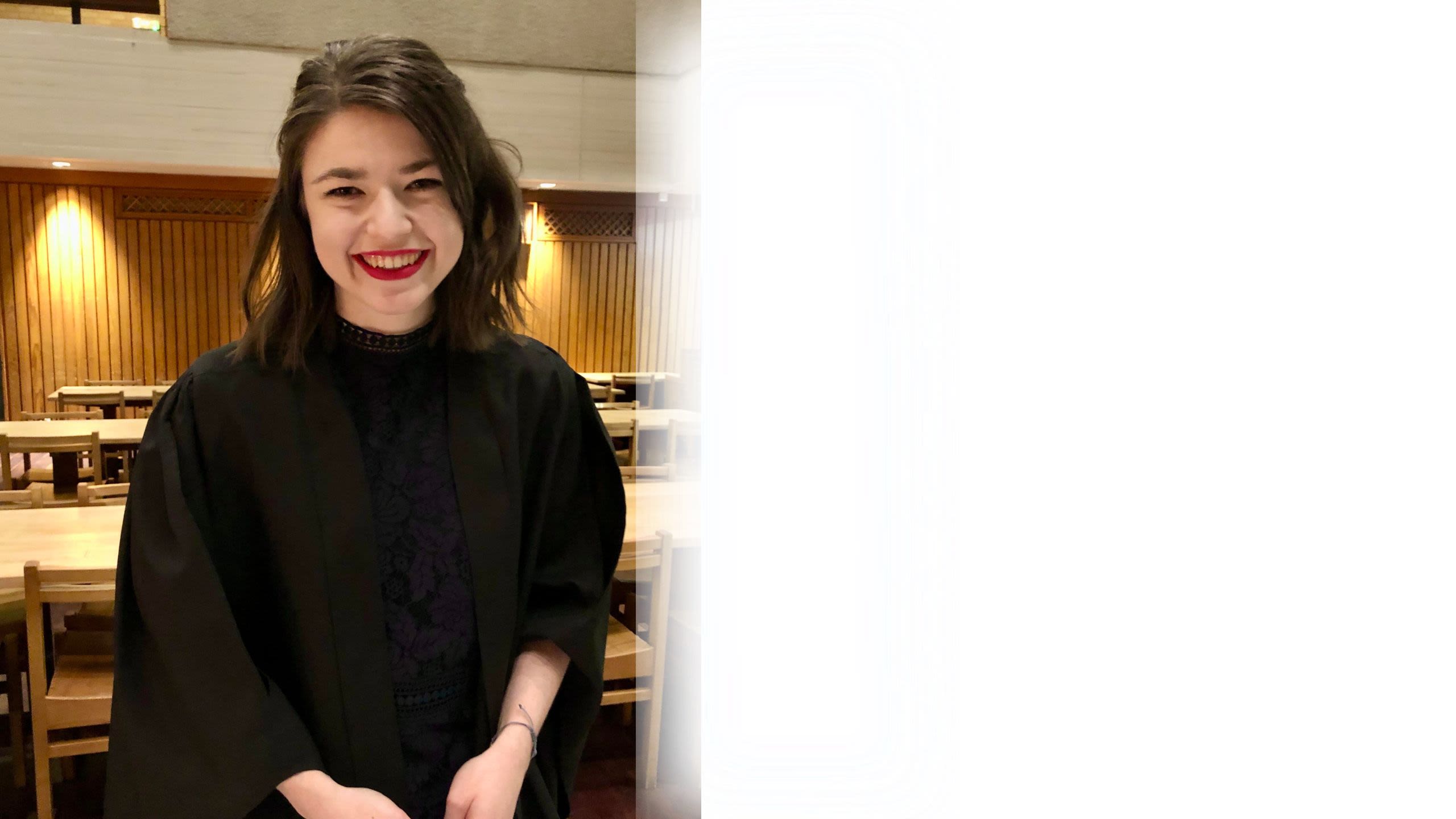 Ms Dorothy Byrne
Dorothy is the President of Murray Edwards College, a College for outstanding women from a variety of backgrounds who strive to achieve their full potential and make a difference in the world.
Dorothy is a respected journalist, television executive and academic. Prior to joining the College in 2020, she was Editor-at-Large at Channel Four Television, having previously been the Head of News and Current Affairs at Channel Four for many years.
She was made a Fellow of The Royal Television Society for Outstanding Contribution to Television and won the RTS Journalism award for Outstanding Contribution to Television Journalism, amongst many other accolades.
Dorothy is author of the book, Trust Me I'm Not a Politician and writes regularly for national newspapers and magazines.
Dorothy's advice
If a man interrupts you, interrupt him back.
Dorothy's song choice
'Girl on Fire' by Alicia Keys
Dr Alisha Lola Jones
Dr Alisha Lola Jones is an associate professor in the faculty of music at the University of Cambridge in England.
Additionally, as a performer-scholar, she consults museums, conservatories, seminaries, and arts organizations on curriculum, live and virtual event programming, and content development.
Dr Jones' book Flaming?: The Peculiar Theopolitics of Fire and Desire in Black Male Gospel Performance (Oxford University Press) breaks ground by analyzing the role of gospel music-making in constructing and renegotiating gender identity among Black men.
She has been the recipient of several awards for her research including the Ruth Stone prize (SEM), Music in American Culture prize (AMS), and Philip Brett prize (AMS). She is also completing two books: a gastromusicology book entitled Ultrasonic Tastemakers: A Critical Gastromusicology and Sound Our Signatures: A Womanist Approach to Music Research, which sets forth anti-oppressive ways of listening to Black women.
Dr Jones is the album note researcher and writer for the 2022 Grammy nominated Requiem for the Enslaved by Carlos Simon, while regularly researching for the London Symphony Orchestra, the Aspen Festival and Detroit Symphony Orchestra, to name some.
This International Women's Day, she will be awarded the 2023 Power of Women award for excellence as an educator at NBCUniversal in London.
Rev. Dr Jones is a fourth-generation ordained preacher on both sides in the Word of Faith and Pentecostal traditions. She is bicontinental, residing in Knoxville, TN and Cambridge, England with her life-partner in ministry and love, her husband Rev. Calvin Taylor Skinner.
Alisha's advice
Just as sure as we are comfortably taking up physical space in this world, there is enough room for each of us to shine alongside one another in even the most competitive realms. In fact, I believe that a magnetic attribute for any woman is the ability to be sisterly as another woman walks into her spotlight, holding space for her sibling as though the space is her own. We all win with that gracious posture.
Alisha's song choice
Here is a music playlist that I have created for International Women's Day as well.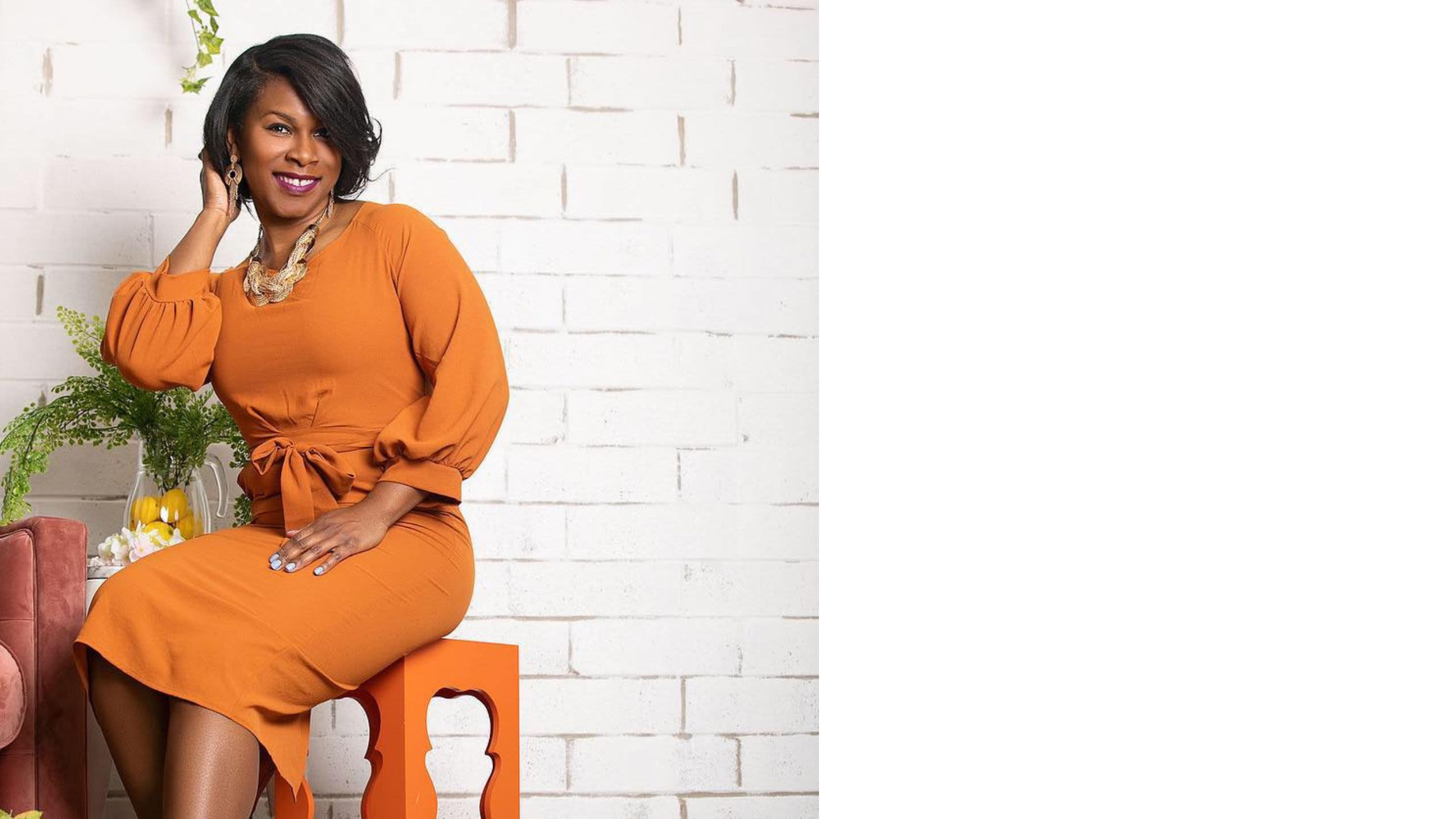 Professor Anne Ferguson-Smith, FRS, FMedSci
Anne is the current Pro-Vice-Chancellor for Research and International Partnerships, the Arthur Balfour Professor of Genetics at the University and a Fellow of Darwin College.
Anne is a mammalian developmental geneticist and epigeneticist. An expert on genomic imprinting, her team studies the epigenetic control of genome function with particular emphasis on epigenetic inheritance.
She was elected a Fellow of the Academy of Medical Sciences (FMedSci) in 2002, was awarded EMBO Membership in 2006, won the Suffrage Science award in 2014 and was and elected a Fellow of the Royal Society (FRS) in 2017.
In 2021 she became President of the Genetics Society and was awarded the Buchanan Medal of the Royal Society.
Anne's advice
If you don't ask, you won't get. I learnt that rather late in my career. At least it starts the conversation. Women are often the last to recognise that they are ready for promotion; that they deserve a pay rise; that they need a holiday; that an opportunity you think is right for you, really is. Women are often first to champion others and put the needs of others before their own. It is important to have a spirit of generosity but don't forget to consider your own aspirations in order to function effectively and to enable you to give your best and fulfil your potential.
Anne's song choice
Regarding music….(and this shows my age): Given that this is International Woman's Day, I could note with a smile the Grateful Dead's song 'Man Smart, Woman Smarter' – however Joni Mitchell is a favourite of mine and 'Big Yellow Taxi' is just as globally resonant today as it was in the 70's reminding us that paving paradise to put up a parking lot leaves us poorer – so I'll go with that.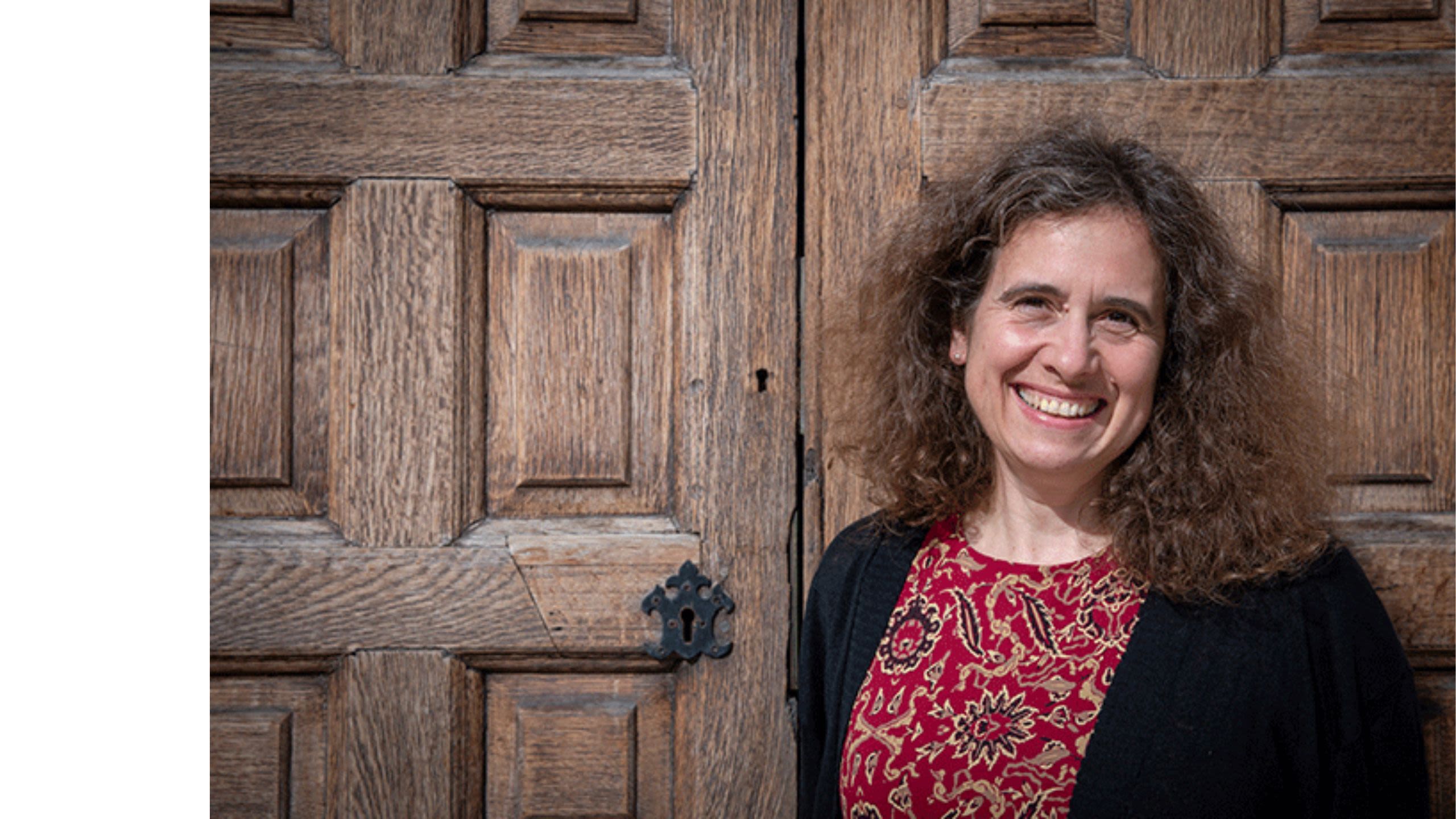 Out next instalment of inspiring women and their advice will be released next Wednesday.
In the meantime you can enjoy our playlist of their song choices.
The text in this work is licensed under a Creative Commons Attribution 4.0 International License.