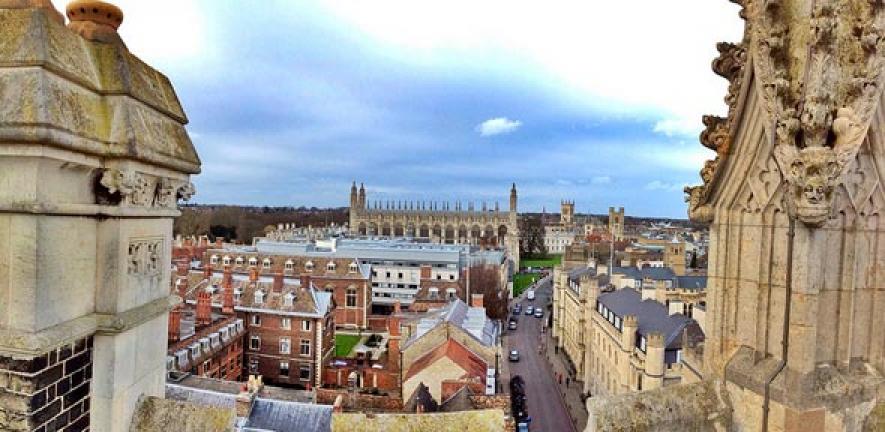 The University is a confederation of Schools, Faculties, Departments and Colleges. The Colleges are governed by their own statutes and regulations, but are integral to the make-up of the University of Cambridge.
Colleges
Students live, eat and socialise in one of the University's 31 autonomous Colleges. Undergraduates receive College supervisions – small group teaching sessions that are regarded as one of the best teaching models in the world.
Each College selects its own students, subject to University regulations, and most admit both undergraduate and postgraduate students. College representatives sit on the University Council and Finance Committee.
Schools
There are six Schools, each of which constitutes an administrative grouping of Faculties and other institutions. They are: Arts and Humanities, Biological Sciences, Clinical Medicine, Humanities and Social Sciences, Physical Sciences, and Technology.
There is a Council of each School – including representatives of its Faculties and Departments. The Schools are represented on the General Board.
Faculties and Departments
University Faculties organise teaching and research into individual subjects or groups of subjects. Their work is normally organised into sub-divisions called Departments.
Centres of studies are controlled by committees of management, bringing together representatives from several disciplines.
Links to all of the Schools', Faculties' and Departments' websites can be found in the Department A-Z.
Non-School Institutions
Cambridge University Press & Assessment publishes and creates world-leading content and examinations that are used around the world. The organisation exists to further the University's objective to contribute to society through the pursuit of education, learning and research at the highest international levels of excellence. The trusted qualifications and assessments that it offers through its three exam boards ( Cambridge Assessment English, Cambridge Assessment International Education and OCR) are used by more than 8 million learners each year. And it currently publishes more than 380 peer-reviewed academic journals and more than 33 000 e-books that help to spread knowledge, spark curiosity and aid understanding in nearly every country in the world. The organisation also gives vital support to teachers and schools globally, shaping curricula and education systems, and its range of research-based admissions tests connect universities, governments and employers to applicants around the world.