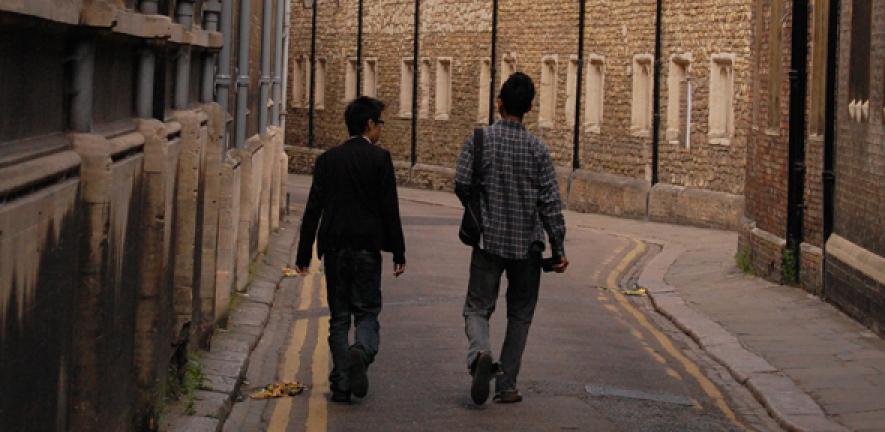 The University of Cambridge has made an enhanced commitment to supporting students without relationships with their family.
We are committed to helping estranged students meet their full potential at Cambridge

Professor Graham Virgo
A pledge letter to the charity, Stand Alone, shows a commitment to improving the student experience for those who study without family support.
Recent research reveals that 86% of students rely on parental and familial support during their time at University. However, around 9,000 UK students have bo contact or relationship with their families, leaving them financially, materially and emotionally vulnerable during their studies. Accounts of student life show that estranged students often become homeless over summer and have to stay in student accommodation alone over the Christmas holiday period. These students may be up to three times more likely to drop out of University. 
Estranged students are commonly LGBT+ students who were rejected by their families after coming out, children of immigrant families who reject practices such as forced marriage or FGM, or children who are distanced after divorce and remarriage. There are also a proportion of estranged students who've been disowned for pursuing education against the wishes of their family or extended family network.
The University has joined others, including the University of Oxford, in pledging to create additional institutional support for those students who may be struggling because their families aren't behind them.
It commits to giving estranged students a non-repayable enhanced bursary to assist with financial struggles, and will ensure estranged young people are housed over the holiday periods. Further changes will follow after a full audit of their provision.
Professor Graham Virgo, Senior Pro-Vice-Chancellor (Education) at The University of Cambridge said:
"The University of Cambridge understands that students studying without the support of their family may experience additional challenges. We are committed to helping estranged students meet their full potential at Cambridge by providing a comprehensive package of support. We will also aim to raise awareness among staff and students at Cambridge of estranged students, the barriers they face and the support available to them."
The University's pledge letter can be found here
---

The text in this work is licensed under a Creative Commons Attribution 4.0 International License. Images, including our videos, are Copyright ©University of Cambridge and licensors/contributors as identified.  All rights reserved. We make our image and video content available in a number of ways – as here, on our main website under its Terms and conditions, and on a range of channels including social media that permit your use and sharing of our content under their respective Terms.
---