REACH OUT
Ensuring students know where to go for support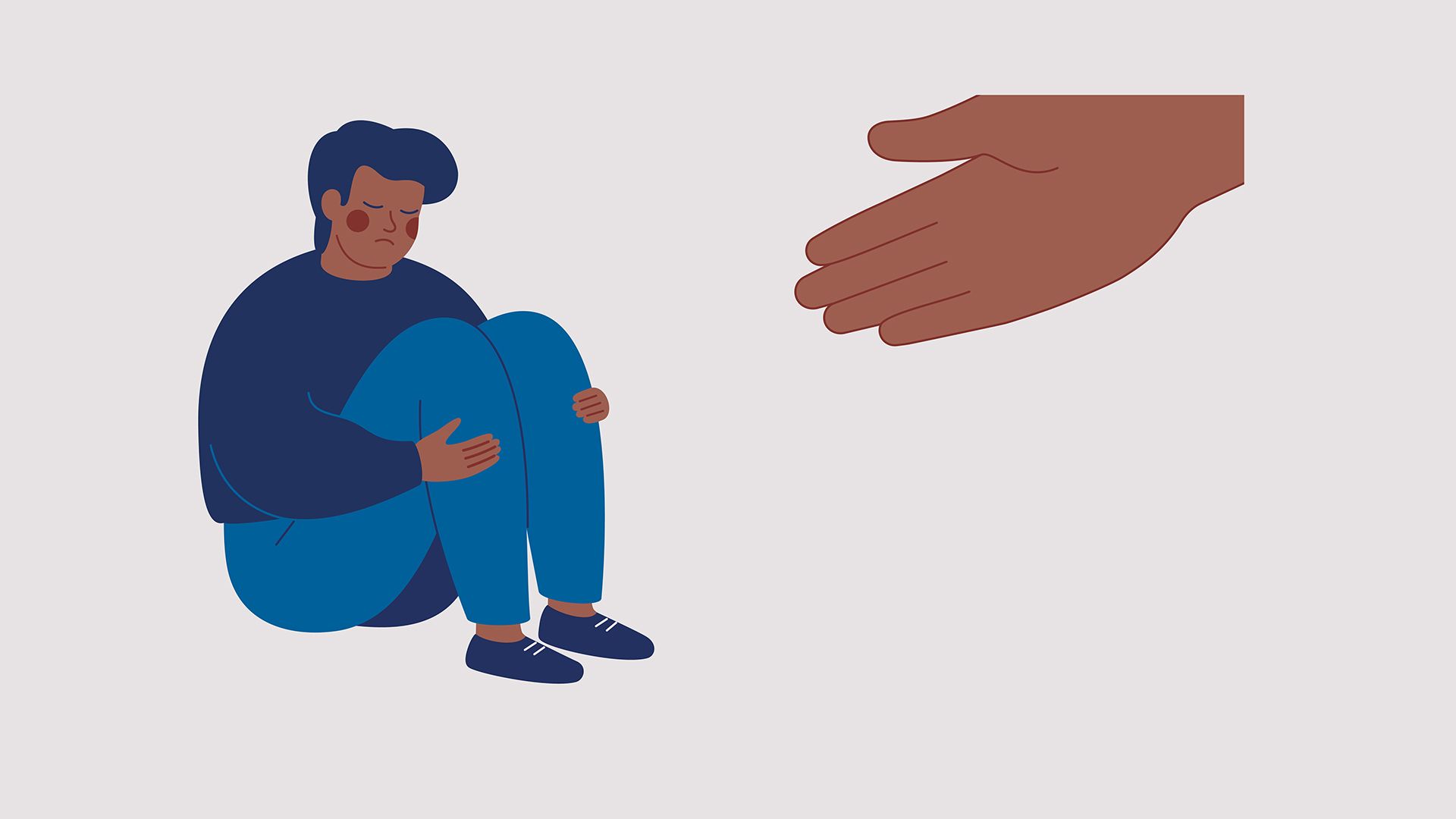 The University of Cambridge is embarking on a new campaign encouraging students to seek help, should they feel they're struggling.
The Reach Out campaign has been developed to signpost students to a range of services available to those with mental health issues following a review of these services.
The review, which was started more than a year ago, came at a time of rising demand for mental health services around the University. The numbers accessing mental health services has increased by around 30% in the last four years.
As a result of the review an extra £4.7m will be spent over the next 3 years. The extra investment will lead to a reduction in waiting times for students accessing services. Colleges are recruiting new wellbeing advisers who will meet regularly to co-ordinate provision and a new partnership will be established with the NHS locally.
"The wellbeing of our students is a high priority for us at Cambridge, and we are committed to ensuring our students get the support they need, when they need it."
Natalie Acton, Head of Student Support
Acton added: "We also know that a small but important minority of our students (around 7%) arrive at Cambridge with a pre-existing mental health condition and we are working to deliver targeted help and support for this group even before they arrive. The review we conducted suggested our services needed to be better co-ordinated, and that is what we are delivering. As part of our reforms, we're also establishing a comprehensive programme of training for all staff who come into regular contact with students."
Cambridge's collegiate system provides a broad range of student support, both within Colleges, where students live, study and socialise, and via University services such as counselling, and accessibility and disability. It is important that students can navigate what they need quickly and easily. They'll be able to access information signposting them to the range of services available.
The Reach Out campaign will see posters and flyers distributed around Colleges and there will be key messages along with bespoke films posted on social media throughout the Michaelmas term. The Student Support website detailing these services has been upgraded.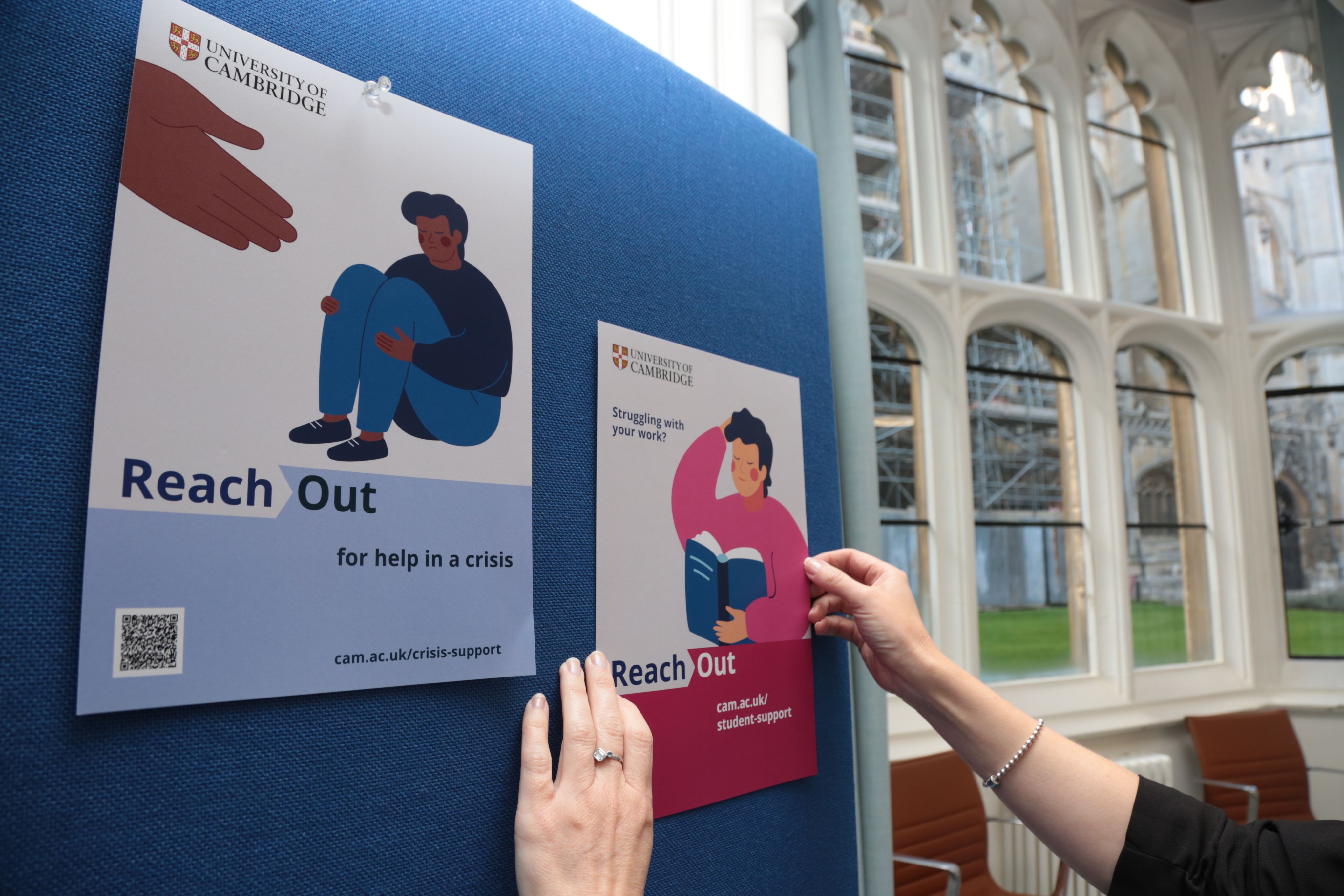 "Mental health concerns can be overwhelming and isolating at times, and the University Counselling Service (UCS) is here to ensure that you don't have to struggle on your own."
Christopher Haylock, Head of the University's Counselling Service
Haylock added: "The UCS now offers help at the point of needing support, so that you can see a counsellor or therapist promptly. Our services are empathic, empowering and confidential, so please do reach out to us if you require that support."
Students benefit from having two sources of advice and support for their mental health – at both the College and University level. The Colleges, and student representatives, have helped devise the new strategy.
"Knowing that support is available – whatever you are facing – is really vital for students. We need to increase awareness of what is available to help, whatever the challenge you are facing. And we need to keep on improving those services to make sure students get the support they deserve."
Daisy Thomas, Welfare and Community Officer at Cambridge's Students' Union
The University's aim with this package of measures is to provide more co-ordinated, responsive and flexible mental health and wellbeing support that helps students thrive while studying here. Students should feel informed and confident about the range of support available at Cambridge, and encouraged that our staff and services are here to help.
"The Reach Out campaign is a big step forward in the way Cambridge deals with mental health issues. By presenting all the available sources of support in an accessible way it addresses one of the biggest problems, which was that students were often confused about the best ways of getting that support."
Kit Treadwell, volunteer with the student led mental health charity Student Minds, who was consulted on the campaign

According to the charity YoungMinds, one in six children aged 5 to 16 were identified as having a probable mental health problem in July 2021, an increase from one in nine in 2017.