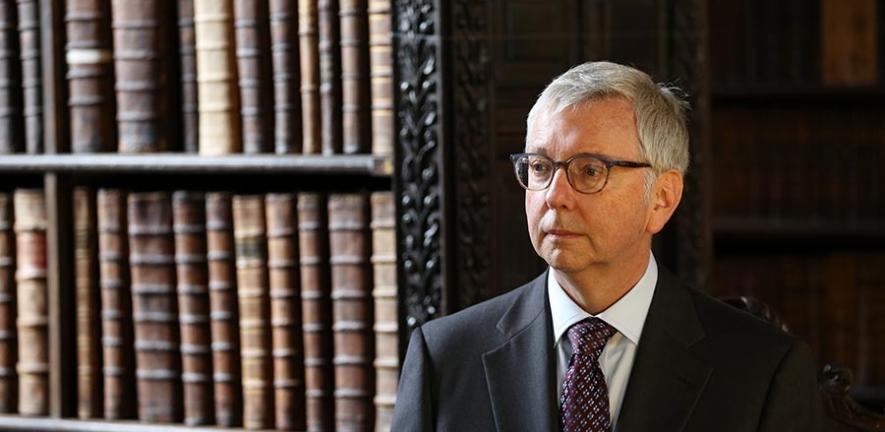 The end of January is finally upon us, bringing with it a political and economic move that many in this country have hoped for and that many others would have wished to avoid.
Before the day is over, the United Kingdom will have left the European Union. Whatever views any one of us hold as individuals, this is now a fact that will shape numerous aspects of our lives for years to come.
My unease about Brexit is a matter of public record. Even as a Canadian citizen, on this day I mourn the loss of a sense of belonging to something larger than a single national entity, something underpinned by a spirit of openness and wider possibility. More concretely, I share the concerns of those colleagues, whether students or members of staff, who because of their citizenship may feel disenfranchised or even unwelcome.
I take those concerns to heart, as I do the need to bolster our shared purpose as a University community. In the short term, Britain's departure from the EU changes some things – but not everything. From tomorrow, we will be entering a period of transition (currently set to last until 31 December 2020) the outcomes of which will be determined by complex negotiations over the following months. During that period, and indeed beyond it, the University will continue to offer its full support to EU staff and students.
EU Settlement scheme
It is important to note that throughout this transition period free movement to the UK will continue, and the rights of EU nationals in the UK will remain the same. In the longer term, applying for the EU Settlement scheme will be the best way to protect those rights. I strongly encourage current EU students and staff who have not already done so to seek advice from our International Student Office (for students) or our HR Immigration Team (for staff).
Research
Some of you will naturally be worried about the funding for current or future research projects dependent on EU grants. The transition period ensures that there will be no change as far as UK participation in the Horizon 2020 framework programme is concerned. Until the end of the transition period, UK institutions remain fully eligible to apply for EU funding. After the end of the transition period, eligibility to apply will depend on the shape of future agreements between the UK and EU. Anyone needing guidance on the status of an EU-funded research project should contact the EU team at the University's Research Operations Office.
Recent announcements
Amid uncertainty about what lies at the end of the transition period, I have been greatly encouraged by recent policy announcements that indicate that the government has been listening to – and engaging with – the country's universities. One notable example is the launch of the Global Talent fast-track visa route (a replacement of the Tier 1 "exceptional talent" visa), announced earlier this week. This scheme will, we hope, make it easier for researchers and technicians in all disciplines and at all stages of their careers to work at and contribute to the UK's research institutions – including the University of Cambridge. It has been reassuring to note the government's willingness to engage in positive and detailed conversations about the future of British universities and the international talent that fuels them.
Openness in a post-Brexit world
Whatever symbolic value we attribute to this date, my message today is one of hope. Because rather than shirk its commitment to global partnership and friendship at this time, the University of Cambridge is doubling down on its pledge to remain open and collaborative. We will continue to engage with the UK government – vigorously, constructively – to help create the conditions under which our University, and the country as a whole, can thrive. We will continue to push for the UK to remain an associated country in Horizon Europe, and to call for an immigration system that supports student mobility.
We are determined to balance the local and regional aspirations expressed across the country – including the call for widening participation of typically underrepresented groups in higher education – with our need to attract and retain the world's top talent. Our geography, our history and our mission to contribute to society mean that Cambridge is proudly local, proudly British, proudly European, and proudly global. These remain complementary, not exclusive, identities.
Ensuring our continued research and teaching excellence in the months and years ahead will require a concerted effort from all members of the collegiate community. It will demand that we put aside differences and disappointments to concentrate instead on the opportunities that the new environment may offer. More than ever, it will need us to engage in respectful dialogue and discourse. It will call for large doses of humility and civility.
Tomorrow marks the beginning of a new phase in the process by which the UK is striving to find its new place in the world. I am hopeful that, by moving together with shared resolve, our collegiate University will have an important role to play in that process.
Professor Stephen J Toope
Vice-Chancellor
---

The text in this work is licensed under a Creative Commons Attribution 4.0 International License. Images, including our videos, are Copyright ©University of Cambridge and licensors/contributors as identified.  All rights reserved. We make our image and video content available in a number of ways – as here, on our main website under its Terms and conditions, and on a range of channels including social media that permit your use and sharing of our content under their respective Terms.
---