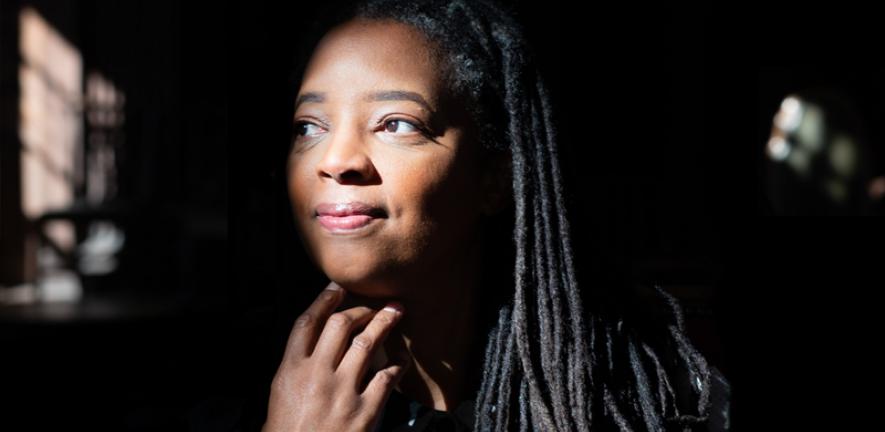 The battle for gender equality at Cambridge will be celebrated with a portrait exhibition featuring new Jesus College Master Sonita Alleyne, whose appointment marks a record high in female senior leaders across the collegiate University.
From this month, 15 Cambridge Colleges will be run by women, which will be marked from 14 October when Sonita Alleyne's photograph is unveiled as part of a new exhibition The Rising Tide: Women at Cambridge at the University Library.
The Rising Tide marks 150 years since the founding of Girton College, the first women's college in Cambridge. It focuses on the lived experience of women at Cambridge, the fight for equal educational rights, and the careers of some of the women who have shaped the institution and the world.
The portrait exhibition of Cambridge women will run along the front corridors of the library. Clothes, letters, and audio-visual material will also be on display in the Milstein Exhibition Centre.
One of the objects is a badge bearing the phrase "Behave Badly". These were given to female students by renowned historian and Jesus College's first woman fellow Professor Lisa Jardine.
Jardine encouraged women friends to wear the badge, under their jackets if necessary. The badge has been loaned to the exhibition by Jane Tillier, first woman Lay Chaplain at Jesus College from 1984, who admits she 'wore it under her clerical robes'.
Sonita was one of the first to be presented with a new version of the badge created for the exhibition, and wore it to her interview on this morning's BBC Radio 4 Women's Hour.
She said: "It's an honour to be one of five women taking up college leadership positions at Cambridge this term, and I'm thrilled to join Jesus College in its 40th year of mixed education.
"During my time as a Cambridge student, I was conscious that there was still opposition to women students, even in the mid-1980s.
"It's good to reflect and celebrate how far we've come, and I am proud to be part of this exhibition."
The Rising Tide: Women At Cambridge runs from 14 Oct 2019 – Sat 21 Mar 2020, Mon-Fri 9am-6.30pm, Sat 9am-4.30pm, at Milstein Exhibition Centre, Cambridge University Library, West Road, Cambridge CB3 9DR.
---

The text in this work is licensed under a Creative Commons Attribution 4.0 International License. Images, including our videos, are Copyright ©University of Cambridge and licensors/contributors as identified.  All rights reserved. We make our image and video content available in a number of ways – as here, on our main website under its Terms and conditions, and on a range of channels including social media that permit your use and sharing of our content under their respective Terms.
---