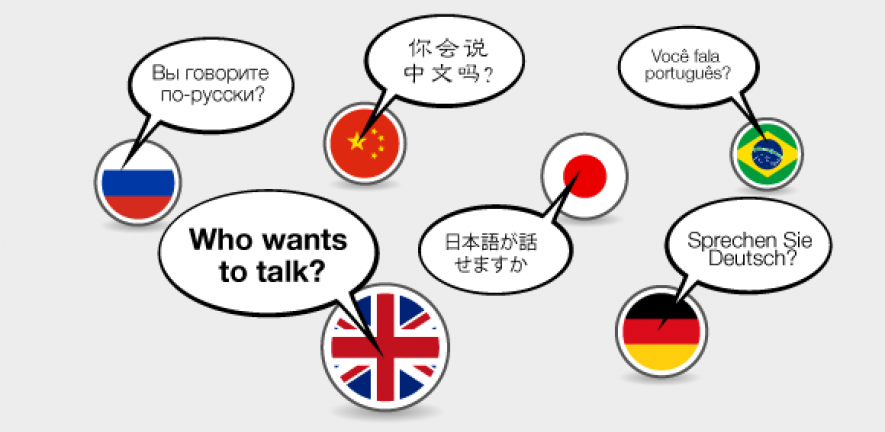 In the second of a new series of comment pieces written by linguists at Cambridge, Dr Heather Inwood, Lecturer in Modern & Contemporary Chinese Literature and Culture, argues that Britain needs to improve its language skills to build trade relations and break through cultural divides.
The UK desperately needs more, not fewer, internationally minded citizens who are competent in languages other than English

Dr Heather Inwood
Those of us who study and teach languages at university – particularly non-European ones like Chinese – get used to hearing the question "What led you to that subject?" and struggling to keep our answers sounding fresh. Still, it remains a question worth asking and one that has taken on extra significance at a time when the numbers of students choosing languages at school and university have been falling at an alarming rate.
Why is it important to encourage multilingualism in the UK when English is so widely spoken across much of the globe? 
There are hundreds of urgent responses to this question that range from the ethical to the pragmatic to the idiosyncratic – indeed, for many people, it seems shocking that it needs to be asked at all. The shortest answer I can give for why I came to Cambridge in 1999 to read Chinese as an undergraduate was that I wanted to study a language that was intellectually challenging, completely unlike the French and German I had studied at school and, just as importantly for me, fun. It didn't hurt that Mandarin happens to be the world's most populous language, with close to a billion first-language speakers. 
Some of the unexpected pleasures that have resulted from that decision include translating (and heavily editing) American rap lyrics for Chinese TV, making friends on long-distance train journeys across the Chinese countryside, interacting with readers on my Chinese blog, as well as the endless thrills of being able to read and understand Chinese popular fiction, the focus of my current research. Teaching Chinese literature and culture to new generations of students through my academic career in the US and UK has allowed me to experience again and again the discovery of both eye-opening differences and the commonalities that bind us together across linguistic and cultural divides. 
From a national point of view, it is an unavoidable truth that in the post-EU referendum era, the UK desperately needs more, not fewer, internationally minded citizens who are competent in languages other than English. Much has been said about the potential for closer ties and trade relations with major economies such as those of China and Japan, based on the hope that the UK's economic and cultural strengths mean that the UK will continue to attract business and investment from across the world even once we have left the EU. If this plan is to work (and there is a lot to figure out), the UK cannot fall back on other people's willingness to learn English or a faith in the longstanding global reputation of British innovation and culture. We need more graduates who are not only fluent in languages like Mandarin but also possess the cultural and historical understanding that is essential for pursuing mutually beneficial relationships at home and abroad. 
Finally, anyone contemplating a degree in languages should know that these subjects train you in skills that go far beyond language itself to encompass analytical thinking, intellectual curiosity, cultural adaptability and cognitive flexibility, all invaluable qualities in today's rapidly changing and highly competitive world. Whether it be Chinese, Polish or ancient Greek, learning to feel at home in languages and cultures other than "our own" makes us and the communities in which we live stronger, kinder, more outward-looking and, ultimately, better placed to face the challenges that are going to shape all of our lives, no matter which unions we might be part of now or in the future.
Professor Sarah Colvin's view on the importance of languages for Britain is available here.
---
Studying languages at Cambridge
Inspiring events for prospective students for these subjects are run by the University and the Cambridge Colleges throughout the year:
---

The text in this work is licensed under a Creative Commons Attribution 4.0 International License. For image use please see separate credits above.
---