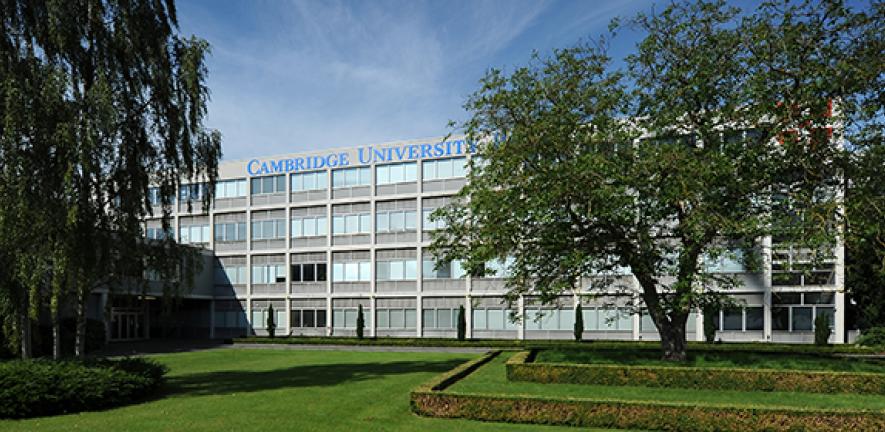 Cambridge University Press is providing free access to a huge range of books, research and learning materials for teachers, students and researchers impacted by COVID-19.
It's vital that we do what we can to minimise the virus' effects on learning and research

Peter Phillips
Higher education textbooks and reference works have been made freely available to students online through their universities, while coronavirus research has been placed into a free online collection, with new articles fast-tracked through the peer review and publishing process to join them.
Teachers, pupils and parents are also being given free online access to the Press's schoolbooks, along with worksheets and instructional videos. Blogs are being constantly updated with new content to support those adjusting to teaching and learning remotely.
Peter Phillips, CUP's Chief Executive, said: "The pandemic is disrupting normal life almost everywhere. It's vital that we do what we can to minimise its effects on learning and research, but also to get world-class research on this virus into the hands of anyone who needs it."
Action has been taken across all three of the Press's publishing groups.
Academic publishing has made more than 700 textbooks in HTML format available online to students through their university libraries. In addition, existing customers are being offered free access to key reference works on request to help them overcome the disruption caused by the global response to the pandemic.
At the same time, there is free access to a growing collection of COVID-19 and coronavirus-related research on Cambridge Core – the online home of the Press's academic books and journals. New research is being added all the time, with editorial processes adapted to ensure publication within 24 hours of receipt of the accepted manuscript, so the most-up-to-date information is shared as rapidly as possible. Press-published 'Gold' Open Access journals are also waiving the normal Article Processing Charges for COVID-19 or coronavirus-related research up until June 2020, meaning there is no cost to the authors or their institutions.
The Press has also joined more than 30 leading publishers in committing to making all of its COVID-19 and coronavirus-related publications, and the available data supporting them, immediately accessible in PubMed Central (PMC) and other public repositories. More information here.
ELT publishing group has launched a global campaign – Supporting Every Teacher – working with colleagues in Cambridge Assessment English to deliver free, online content to support teachers and learners. Begun in March, the campaign has already reached two million people, with resources on offer including free digital access to the popular Cambridge English Exam Boosters series, which support those preparing for English language examinations. Teachers can also find daily content on the Press's English Language Teaching blog, 'World of Better Learning', to ease the transition to home learning.
Education group are also providing support for primary and secondary teachers around the world. There is free access to more than 100 secondary school textbooks, specially-designed worksheet bundles for pupils aged five to 11 and Penpals handwriting videos for those aged three to six. Secondary school resources can be accessed through the Press's digital education platform Cambridge Elevate. This includes material covering Cambridge IGCSE, Cambridge International AS & A Level as well as several UK GCSE and A Level texts. The Press is also rolling out free access to its interactive maths resources GCSE Mathematics Online in the UK and Cambridge Online Mathematics for Lower Secondary Checkpoint, IGCSE and A Level Mathematics, globally.
Further support is available from colleagues already in touch with schools around the world to provide assistance when moving to or using online and blended learning products.
---

The text in this work is licensed under a Creative Commons Attribution 4.0 International License. Images, including our videos, are Copyright ©University of Cambridge and licensors/contributors as identified.  All rights reserved. We make our image and video content available in a number of ways – as here, on our main website under its Terms and conditions, and on a range of channels including social media that permit your use and sharing of our content under their respective Terms.
---