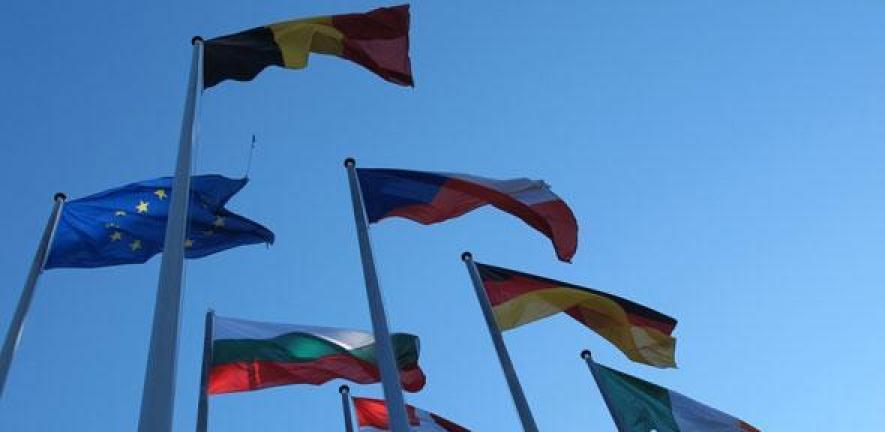 Through high-level participation in pan-European bodies, such as the League of European Research Universities, and through strong bilateral relations with institutions in other European countries, the University of Cambridge is committed to active and positive engagement with its partners across our continent.
Cambridge is home to more than 4,000 students from across the European Economic Area. We have outstanding breadth and depth in the study of European languages, cultures and history. Teaching is offered in ten European Union official languages; the Department of Slavonic Studies is unique in the UK in offering undergraduate and postgraduate teaching in Russian, Ukrainian and Polish. The DAAD-University of Cambridge Research Hub for German Studies acts as a beacon for the study of German culture, and provides a public platform for the discussion of German themes in the UK. The Centre for European Legal Studies is a focal point for research in European Union Law and European Comparative Law.
The Centre for Science and Policy provides opportunities for decision-makers from government and industry across the EU to forge useful and lasting connections with Cambridge researchers. From its Brussels office, the Cambridge Institute for Sustainability Leadership brings its expertise and network of leaders directly to European policymakers.
Our partnerships
The League of European Research Universities (LERU)
Cambridge is a member of LERU, an organisation of 23 leading European universities pushing the frontiers of innovative research.
LERU advocates, at both a national and European level, for the importance of basic research and articulates the vital role universities play in society. It has become an important contributor to European policy discussions on higher education and research. Central to LERU's work is the publication of policy papers and statements, as well as the organisation of events and meetings. LERU provides a valuable forum for members to share expertise, experience, news, and good practice.
Representatives from LERU's varied policy and thematic subject groups meet in person (and more recently online) throughout the year, and university leaders convene annually at the rectors' assembly. The current Cambridge senior officer for LERU is Dr Jon Sudholt.
More information can be found on the LERU website.
Cambridge-LMU Strategic Partnership
The Cambridge-Maxmilians-Universität München (LMU) Partnership is cross-disciplinary, covering broad areas in the humanities and cultural studies, law, economics and social sciences, natural sciences, and medicine. Our partnership began in 2019 and is expected to develop over the course of an initial five-year funding period. You can see full the list of Cambridge-LMU Strategic Partnership Projects for 2022-23, and find further information on Cambridge-LMU joint research projects.
Additionally, there is a list of Cambridge-LMU Strategic Partnership awardees for 2022.
Cambridge-Sciences Po
The CamPo academic exchange scheme originated in 2014 as a PhD student mobility programme between POLIS and Sciences Po, a leading research university in France. In 2017, the relationship expanded to include funding to support collaborative research projects in the arts, humanities, and social sciences. In 2021, CamPo was renewed for a further three years, and a new call for applications was issued. For further information, please contact campo@admin.cam.ac.uk.
Want to partner with Cambridge?
There are lots of different ways you can work with the University of Cambridge. Our Strategic Partnerships team is here to help you decide the best path for your organisation and connect you with the right people across the University. The coordinator for partnerships with Germany is Ingrid Hobbis, and the coordinator for all other European partnerships is Dr Jon Sudholt.