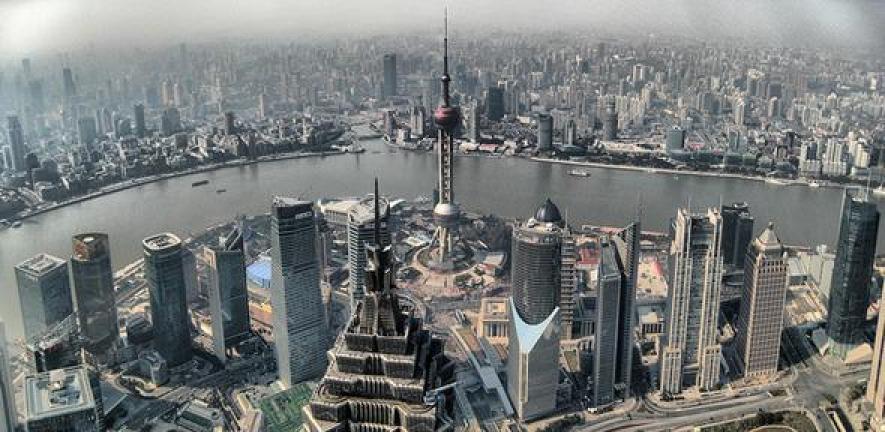 Cambridge has a strong and longstanding relationship with China. Just over 1,900 of our students are from the People's Republic of China, making them the largest international group from a single country studying at Cambridge.
Cambridge academics are engaged in a broad range of collaborations with colleagues across China, in areas as diverse as food security, the design of sustainable buildings, photonics and mental health. We have close relations with some of the top universities in China, including Peking University, Tsinghua University, Fudan University, Zhejiang University, the University of Hong Kong, and the Chinese University of Hong Kong.
Our historic links with China inform our modern-day relationships. Cambridge established the UK's first Professorship of Chinese in 1888, and our alumni include the poet Xu Zhimo, best-selling author Louis Cha and athlete Deng Yaping. The Cambridge scholar Joseph Needham contributed immeasurably to Western understanding of Chinese culture and the history of science and technology, and his work still continues at the Needham Research Institute – an independent centre with strong links to the University.
Within the University itself, the Faculty of Asian and Middle Eastern Studies undertakes internationally recognised work in the history, literature, linguistics, social anthropology and contemporary culture of China.
The Cambridge Centre for Chinese Management at Cambridge Judge Business School is a research institute dedicated to the study of the management practices and strategies of Chinese enterprises. It aims to become a leading global research platform that contributes to knowledge creation and dissemination, conducting research related to challenges for Chinese firms going global and non-Chinese firms operating in the People's Republic.
Our partnerships
Cambridge University-Nanjing Centre of Technology and Innovation
The Cambridge University–Nanjing Centre of Technology and Innovation provides a home for joint research and innovation in collaboration with Chinese partners. The Centre works with leading Chinese universities, research institutes and industry partners.
Tsinghua - Cambridge Joint Research Initiative Fund
To tackle the urgent challenges faced by humanity, in 2019 Tsinghua University and the University of Cambridge established the Tsinghua-Cambridge Joint Research Initiative Fund, a five-year programme that strengthens research collaborations between academics at the two institutions. Climate change, food security, infectious diseases – these all require the kind of scientific advances that happen most quickly when we combine the research capacity and intellectual power of global research universities like Tsinghua and Cambridge. In its first funding round, the initiative supports 13 projects within the broad themes of sustainability and future-emerging technologies.
Interested in being part of this initiative? Find out how to participate.
Global Humanities
Global Humanities is a multilateral, international initiative that grew out of Cambridge's School of Arts and Humanities, and now involves partners in Chile, China, Hong Kong, India and Lebanon. Its early work focuses on exploring approaches to global humanities, from institutional and international points of view. This will build towards a certificate in Global Humanities, joint teaching at postgraduate level, collaborative research, workshops and conferences, and faculty exchange between the partners. The coordinator for Global Humanities in the University's Strategic Partnerships Office is Maja Wallberg.
Want to partner with Cambridge?
There are lots of different ways you can work with the University of Cambridge. Our Strategic Partnerships team is here to help you decide the best path for your organisation and connect you with the right people across the University. The coordinator for partnerships with East Asia is Dr Jingchen Hou.