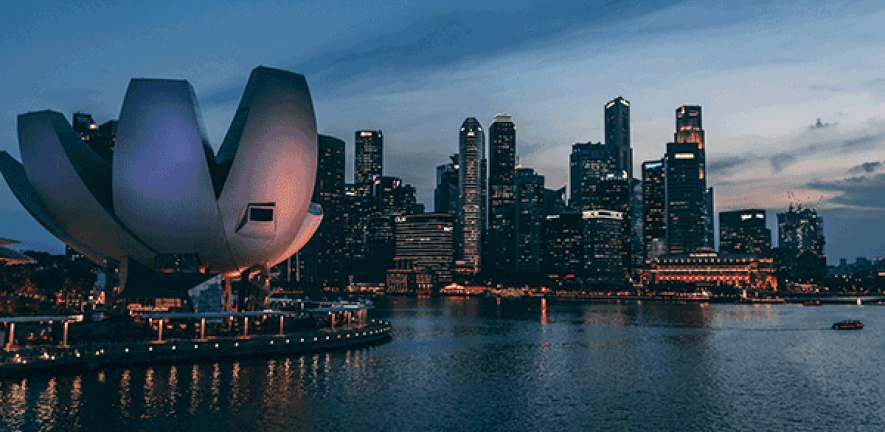 The range and diversity of countries in the wide Asia-Pacific region is reflected in Cambridge's varied and dynamic range of activities there.
Singapore has been central to Cambridge's international research profile for many years.  The Centre for Advanced Research & Education in Singapore (CARES) was founded in 2013, as the University's first overseas research centre, and now hosts a number of collaborative research programmes between Cambridge, the National University of Singapore, Nanyang Technological University, and industrial partners.  To date, these programmes have focused on reducing Singapore's carbon footprint, thereby developing more sustainable process for industrial use around the world, but CARES now also hosts collaborative projects in pharma processes, and modelling for eco-industrial sites.
Universities in Australia are long-standing research and publication partners of Cambridge, with links across all academic disciplines – such as in Law with Melbourne, Monash and Sydney, in AI with Sydney and UWA, and in energy and transport infrastructure with ANU.
Australia is also home to over 4,000 Cambridge alumni, and several active alumni societies.  A wide range of scholarships supports Australian postgraduate students taking degrees in Cambridge.
The University of Canterbury in New Zealand has a long-standing programme with Cambridge that enables faculty members to spend research and teaching time in the other institution.
In Japan, the University of Tokyo has a key partnership with Cambridge, encompassing many fields of research and faculty exchange, especially in biological and physical sciences, and technology. Cambridge also works closely with leading Japanese corporations, especially Mitsubishi, Hitachi and Toyota.
Cambridge Judge Business School is particularly active in the Asia-Pacific region, with ongoing research and events focused on alternative finance and the fintech industry.  It hosts the annual ASEAN Global Leadership Programme, in conjunction with Indonesia's SRW&Co.
Over several years Cambridge Assessment has worked with partners in the region, especially on programmes of educational reform in developing countries, and teacher support and training.