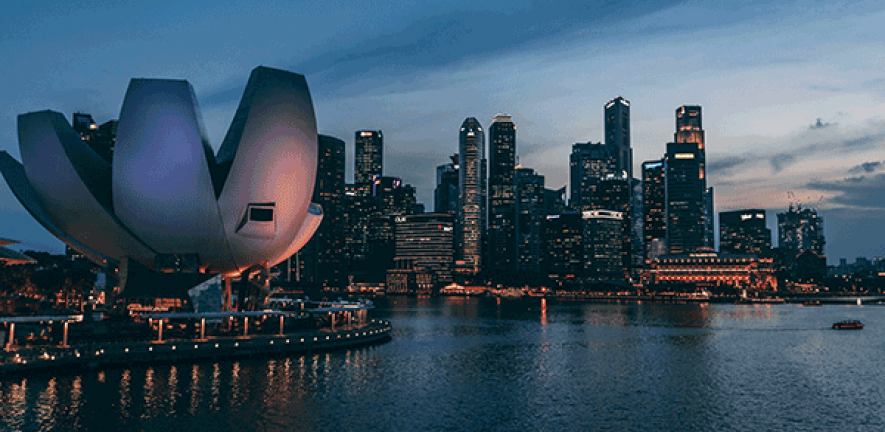 The range and diversity of countries in the wide Asia-Pacific region is reflected in Cambridge's varied and dynamic range of activities – in Australia, Japan, Singapore, New Zealand and elsewhere. Many Cambridge Colleges also have strong alumni groups in the region.
The Cambridge Judge Business School is particularly active in the Asia-Pacific region, with ongoing research and events focused on alternative finance and the fintech industry. It hosts the annual ASEAN Global Leadership Programme, in conjunction with Indonesia's SRW&Co. The Cambridge Institute for Sustainability Leadership delivers its flagship executive programmes to senior executives and sustainability professionals in Australia. Over several years Cambridge Assessment has worked with partners in the region, particularly on programmes of educational reform in developing countries, teacher support and training.
Our partners in Australia
Universities in Australia are long-standing research and publication partners of Cambridge, with links across all academic disciplines – such as in law with Melbourne, Monash and Sydney, in artificial intelligence with Sydney and the University of Western Australia, and in energy and transport infrastructure with the Australian National University.
Australia is also home to over 4,000 Cambridge alumni, and several active alumni societies. Furthermore, a wide range of scholarships funded by the Cambridge Australia Trust supports Australian postgraduate students taking degrees at Cambridge.
Our partners in Japan
In Japan, the University of Tokyo has a key partnership with Cambridge, encompassing many fields of research and faculty exchange, especially in biological and physical sciences, and technology. One of the ways that these activities are showcased is through the Cambridge-UTokyo Joint Symposium. Cambridge also works closely with leading Japanese corporations, especially Mitsubishi, Hitachi and Toyota.
Our partner in New Zealand
The University of Cambridge and the University of Canterbury, New Zealand have a reciprocal programme for academic visitors, the Cambridge-Canterbury Exchange Programme. Interested in being part of this initiative? Find out how to participate.
Our partners in Singapore
Singapore has been central to Cambridge's international research profile for many years. The Centre for Advanced Research & Education in Singapore (CARES) was established in 2013 as the University's first research centre outside the UK. It brings together researchers from the University of Cambridge, the National University of Singapore, Nanyang Technological University and industrial partners to work on problems relevant to Singapore and the world at large. These programmes initially focused on reducing Singapore's carbon footprint, thereby developing more sustainable processes for industrial use around the world, but CARES now also hosts collaborative projects in pharmaceutical industry processes, modelling for eco-industrial sites, and the science of learning.
Global Humanities
Global Humanities is a multilateral, international initiative that grew out of Cambridge's School of Arts and Humanities, and now involves partners in Chile, China, Hong Kong, India and Lebanon. Its early work focuses on exploring approaches to global humanities, from institutional and international points of view. This will build towards a certificate in Global Humanities, joint teaching at postgraduate level, collaborative research, workshops and conferences, and faculty exchange between the partners. The coordinator for Global Humanities in the University's Strategic Partnerships Office is Hilary Perrott.
Want to partner with Cambridge?
There are lots of different ways you can work with the University of Cambridge. Our Strategic Partnerships team is here to help you decide the best path for your organisation and connect you with the right people across the University. The coordinator for partnerships in East Asia is Dr Jingchen Hou, and the coordinator for relationships in the Asia-Pacific region is Hilary Perrott.