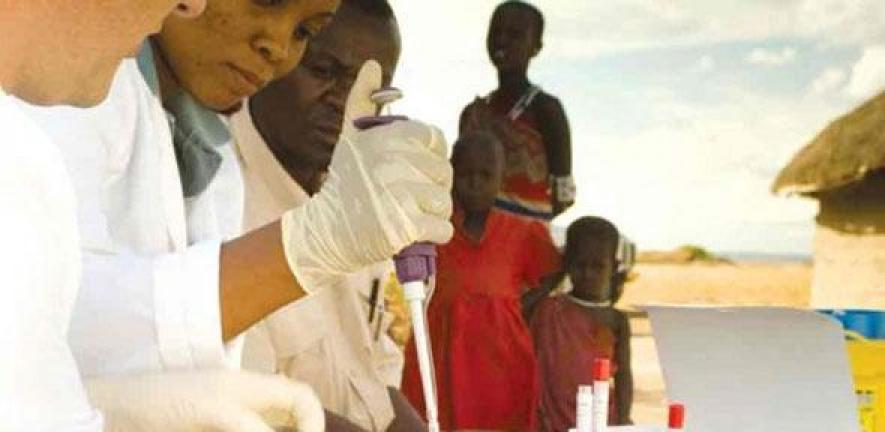 Hundreds of students from Africa, from more than 20 different countries, study at Cambridge every academic year. Many are supported by scholarships and bursaries administered by the Cambridge Trust and the Gates Cambridge Trust.
Vibrant teaching and research programmes focused on Africa exist across Cambridge, and we have a thriving African Society at the University. Additionally, the Centre of African Studies (established in 1965) acts as a hub for graduate- and faculty-level interdisciplinary research.
In South Africa, the Cambridge Institute for Sustainability Leadership enables individuals and organisations to respond to critical economic, societal and environmental challenges and opportunities, running executive education programmes for sustainability managers and senior executives.
Our partnerships 
Cambridge-Africa Programme 
Cambridge-Africa is a University programme that supports African researchers and promotes mutually beneficial collaborations and equitable partnerships between African institutions and Cambridge.
As part of the Cambridge-Africa Programme, the University actively partners with African institutions to share skills and create new knowledge. In Uganda, projects include MUII+ (Makerere University/UVRI Infection and Immunity Centre of Excellence), the Uganda Cambridge Cancer Initiative (a collaboration between the Uganda Cancer Institute and several departments at Cambridge) and THRiVE (Training Health Researchers into Vocational Excellence in East Africa).
Another example is the Cambridge-Africa ALBORADA Research Fund, which enables Cambridge researchers to engage with African colleagues across sub-Saharan Africa. It has supported projects in more than 30 African countries, including Cameroon, Ghana, Ethiopia, Malawi, Kenya, Nigeria, Rwanda and Zimbabwe.
Administrator skills and knowledge exchange programme 
Cambridge's Strategic Partnerships Office, supported by the Global Challenges Research Fund – Quality Related internal funding scheme, is joining with several partners in sub-Saharan Africa to pilot an administrator skills and knowledge exchange scheme.
Partner institutions will identify particular areas of work where collaborative engagement could bring mutual benefit, and groups will be organised with each partner institution around these topics. Together, each group of participants will engage in benchmarking exercises and other activities over a period of 18 months to facilitate the exchange of good practice, for the collective benefit of all partners.
Interested in being part of this initiative? Find out how to participate.
Other initiatives
The student-led Cambridge Development Initiative works in partnership with universities and local communities in Tanzania on a range of health, engineering and innovation projects. Cambridge University Press & Assessment, including Cambridge Assessment International Education (CIE), is also active throughout Africa. CIE has worked with the governments of Botswana, Eswatini and Namibia to reform the education system and train local officials, teachers, markers and examiners in curriculum development and assessment.
Want to partner with Cambridge?
There are lots of different ways you can work with the University of Cambridge. Our Strategic Partnerships team is here to help you decide the best path for your organisation and connect you with the right people across the University. The coordinator for African partnerships is Dr Jon Sudholt.