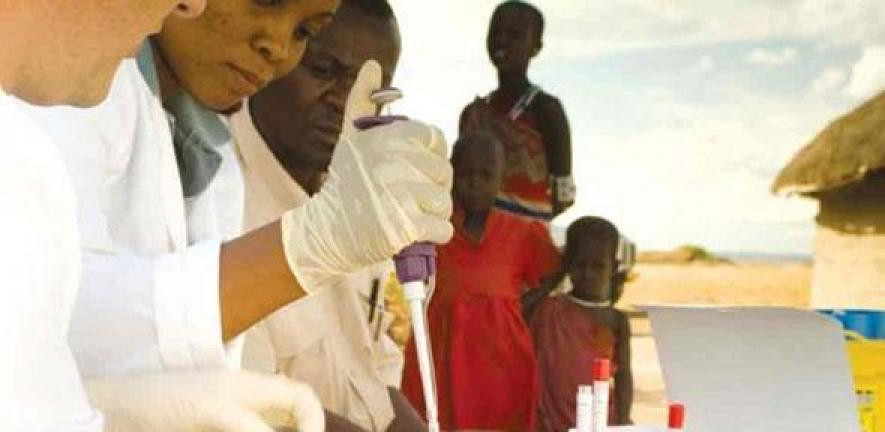 Hundreds of students from Africa, from more than 20 different countries, study at Cambridge every academic year. Many are supported by scholarships and bursaries administered by the Cambridge Trust and the Gates Cambridge Trust and the Mastercard Foundation Scholars Program.
Vibrant teaching and research programmes focused on Africa exist across Cambridge, and we have a thriving African Society at the University. Additionally, the Centre of African Studies (established in 1965) acts as a hub for graduate- and faculty-level interdisciplinary research.
In South Africa, the Cambridge Institute for Sustainability Leadership enables individuals and organisations to respond to critical economic, societal and environmental challenges and opportunities, running executive education programmes for sustainability managers and senior executives.
Our partnerships
Cambridge-Africa Programme
Cambridge-Africa, founded in 2008, is a University programme that supports African researchers and promotes mutually beneficial collaborations and equitable partnerships between African institutions and Cambridge. They manage the Cambridge-Africa Alborada Research Fund, which provides catalyst funding for collaborations and supports training activities between researchers in Africa and Cambridge. At least 300 awards have been made, to enable Cambridge researchers to engage with African colleagues from 33 African countries.
In addition, as a part of the Cambridge-Africa Programme, the University actively partners with African institutions to share skills and create new knowledge. Current on-going projects include the:
Previous initiatives included the THRiVE programme (2009 - 2022), the MUII+ programme (2008 - 2020) and the CAPREx programme (2012-2021).
Mastercard Foundation Scholars programme
The Mastercard Foundation programme was established in 2022 as a collaboration between the University and the Mastercard Foundation. It provides fully funded scholarships for postgraduate studies at the University for African students, amongst other initiatives that are being developed. Over 500 Scholars from the African continent will be enrolled in the programme between 2023 and 2030 to undertake a wide range of Masters' courses.
Mapping our sub-Saharan Africa student admission and research ties
In 2023 the University undertook a mapping of research ties with sub-Saharan Africa. University of Cambridge student intake from sub-Saharan Africa was also mapped. This work was done in collaboration between Cambridge-Africa, Cambridge Global Challenges and the Strategic Partnerships Office.
View a summary of our research ties and student admissions in sub-Saharan Africa
Other initiatives
The student-led Cambridge Development Initiative works in partnership with universities and local communities in Tanzania on a range of health, engineering and innovation projects. Cambridge University Press & Assessment, including Cambridge Assessment International Education (CIE), is also active throughout Africa. CIE has worked with the governments of Botswana, Eswatini and Namibia to reform the education system and train local officials, teachers, markers and examiners in curriculum development and assessment.
Want to partner with Cambridge?
There are lots of different ways you can work with the University of Cambridge. Our Strategic Partnerships team is here to help you decide the best path for your organisation and connect you with the right people across the University. The coordinator for African partnerships is Maja Wallberg.