Last updated: 19 Sep 2023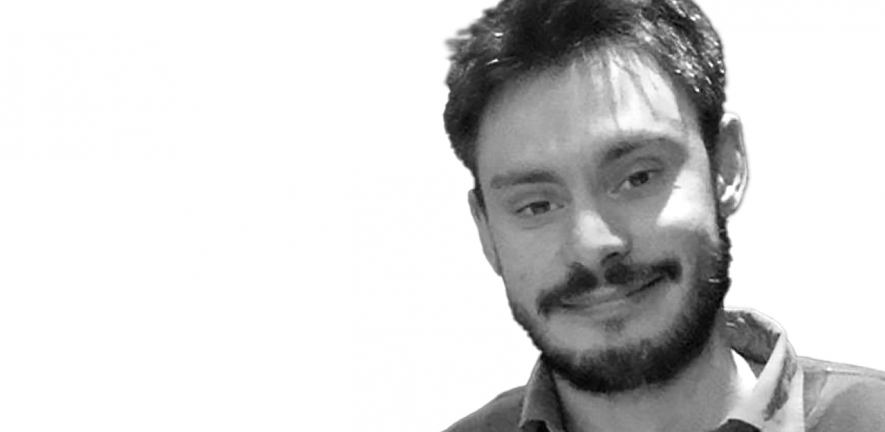 Five years ago, Giulio Regeni was abducted, tortured and brutally murdered in Cairo while pursuing field research for a doctoral degree at the University of Cambridge.
Giulio's death was a tragedy. It was an unbearable blow to his family and friends. It horrified his university colleagues in Cambridge, Cairo, and across the global academic community. It was also an assault on the principle of academic freedom that underpins the work of all universities, and which Giulio embodied.
This week we pause to remember the gifts of an outward-looking scholar, brimming with intelligence, curiosity and compassion. We pay tribute to Giulio's commitment to human rights, to his parents and wider family, and to all who have campaigned for truth and justice on his behalf.
The University of Cambridge unequivocally supports the search for truth and justice for Giulio. That is why the University has always cooperated with the Italian authorities through their formal requests. We will also continue to defend the principle of academic freedom. The liberty to pursue independent research is a cornerstone of global scholarship. Academics work to demanding codes of professional conduct: they should never be at risk of harm for following their intellectual curiosity, for collecting original data, or for seeking evidence to verify or challenge ideas.
We are deeply troubled by an increasingly overt pattern of intimidation towards scholars and their scholarship, exemplified by the arrest and continuing detention in Cairo of Patrick Zaky, a postgraduate student from the University of Bologna, and by the imprisonment in Iran of academics including Fariba Adelkhah, Roland Marchal and Kameel Ahmady.
The University welcomed the announcement late last year that Italian prosecutors had charged four Egyptian officials with Giulio's murder. But we are still far from knowing what happened to Giulio five years ago – and why. 
On the anniversary of his disappearance, we continue to stand alongside Giulio's family and friends in demanding truth and justice. We also stand, more firmly than ever, with a global academic community united in its call for academic freedom without fear of persecution.
Professor Stephen J Toope
Vice-Chancellor 
University of Cambridge
Professor Susan Smith
Mistress
Girton College
Support the call for academic freedom without persecution by viewing and signing the community statement (Google sign-in required)
MESSAGGIO COLLETTIVO DELL'UNIVERSITÀ DI CAMBRIDGE SULLA LIBERTÀ ACCADEMICA, IN MEMORIA DI GIULIO REGENI, 25 GENNAIO 2021
Cinque anni fa, Giulio Regeni veniva sequestrato, torturato e brutalmente ucciso al Cairo mentre faceva ricerca sul campo per il dottorato che avrebbe conseguito presso l'Università di Cambridge.
La morte di Giulio è stata una tragedia. Un colpo terribile per i suoi familiari e i suoi amici. Un evento orribile per i suoi colleghi universitari a Cambridge, al Cairo, e per l'intera comunità accademica globale. Si è trattato anche di un assalto al principio di libertà di ricerca accademica che contraddistingue il lavoro di tutte le università, e che Giulio incarnava.
Questa settimana ci fermiamo, nel ricordare le qualità di uno studioso aperto agli altri e pieno di intelligenza, curiosità e compassione. Onoriamo l'impegno di Giulio per i diritti umani, onoriamo i suoi genitori e la sua famiglia, e tutti coloro i quali hanno lottato per la verità e la giustizia per Giulio.
L'Università di Cambridge sostiene in modo inequivocabile  la ricerca della verità e della giustizia per Giulio. Questa è la ragione per cui l'Università ha sempre cooperato con le autorità italiane attraverso  le loro formali richieste. Continuiamo inoltre a difendere il principio della libertà di ricerca accademica. La libertà di studiare senza impedimenti è una pietra miliare per gli studiosi di tutto il mondo. I ricercatori lavorano secondo alti standard di condotta professionale: non dovrebbero essere mai messi a rischio per via dei loro interessi culturali, per il loro raccogliere informazioni e dati, o mentre cercano prove che verifichino omettano in discussione idee consolidate.
Siamo profondamente preoccupati dal crescente numero di intimidazioni nei confronti di studiosi, non da ultimo esemplificato dall'arresto e dalla prolungata detenzione di Patrick Zaky, un dottorando dell'Università di Bologna, nonché dalla prigionia di studiosi in Iran, tra cui Fariba Adelkhah, Roland Marchal e Kameel Ahmady.
L'Università ha accolto con favore l'annuncio lo scorso anno dell'incriminazione da parte dei magistrati italiani di quattro ufficiali egiziani coinvolti nell'omicidio di Giulio. Ma siamo ancora lontani dal sapere cosa è accaduto cinque anni fa a Giulio, e perché.
Nell'anniversario della sua scomparsa, continuiamo ad essere vicini alla famiglia ed agli amici di Giulio nel domandare verità e giustizia. Sosteniamo anche – più fermamente che mai – la comunità accademica globale unita nel richiedere che vi sia ovunque libertà di ricerca senza paura di persecuzione.
Prof Stephen J Toope
Vice-Chancellor 
University of Cambridge
Prof Susan Smith
Mistress
Girton College
Support the call for academic freedom without persecution by viewing and signing the community statement (Google sign-in required)
---

The text in this work is licensed under a Creative Commons Attribution 4.0 International License. Images, including our videos, are Copyright ©University of Cambridge and licensors/contributors as identified.  All rights reserved. We make our image and video content available in a number of ways – as here, on our main website under its Terms and conditions, and on a range of channels including social media that permit your use and sharing of our content under their respective Terms.
---