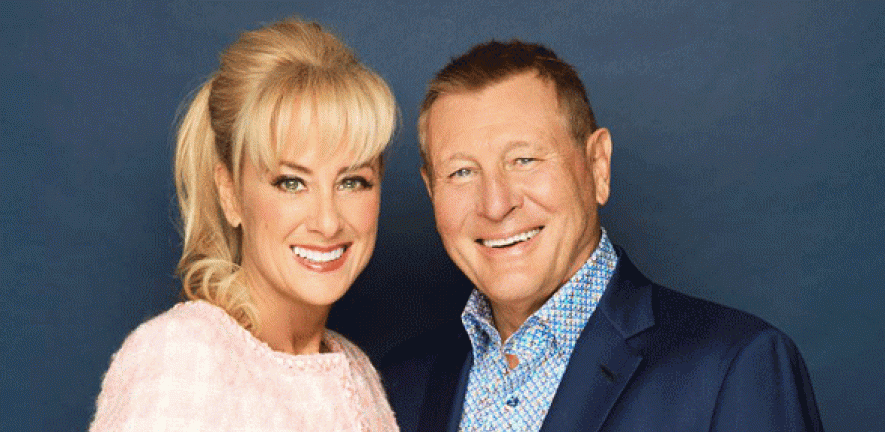 New Fellowships have been announced today to enhance the next generation of public health leaders
The Dennis and Mireille Gillings Global Public Health Fellowships are a collaboration between the University of Cambridge and the Institut Pasteur.
Designed to advance the next generation of public health leaders, the three year post-doctoral fellowships aim to instill financial acumen and business entrepreneurship against a backdrop of research excellence, all at a formative stage in the careers of young scientists.
The research focus will be on two areas critical to the provision of sustainable global public health solutions: emerging infectious diseases and neuroscience, specifically autism.
"These fellowships represent a ground-breaking approach to educating future public health leaders, with potential to transform clinical practice and medical management, impacting the lives of many millions of patients and their families around the globe," said Professor Sir Leszek Borysiewicz, Vice-Chancellor of the University of Cambridge.
Professor Christian Bréchot, President of the Institut Pasteur, emphasized the importance of UK-French- US relations and scientific exchange. "Thanks to Dennis and Mireille's visionary philanthropy in public health, we will be able to further strengthen scientific collaboration through these fellowships," said Professor Bréchot.
"The next generation of public health leaders will rely on dynamic collaboration spanning continents and cultures, along with skills in setting strategy, identifying measurable targets and managing budgets," said Dr Mireille Gillings. "We are enthusiastic to play our part in accelerating progress in public health, and are proud to partner with prestigious organisations such as the University of Cambridge and the Institut Pasteur."
"Today's complex public health challenges demand leaders with strategic vision, excellent leadership skills and an ability to negotiate local, national and global health systems with ease," said Professor Carol Brayne, Director of the Cambridge Institute of Public Health.
"To be effective in addressing global health challenges, future leaders must be equally comfortable in the public and private sectors, with a political and commercial astuteness that will enable collaborative working across many sectors."
The fellowships are aligned with Mireille and Dennis Gillings' vision of developing leaders with skills in all of the 'three Ms' – medicine, money and management – to steer society through threats of pandemics, toward more healthy behaviour and healthy ageing.
They were established through Mireille's longstanding involvement with the Institut Pasteur, and passion for international scientific collaboration and data sharing.
The Mireille and Dennis Gillings Public Health Fellows at Cambridge will receive public health leadership skills training during the first year of the fellowship, followed by one-to-one professional coaching support in years two and three.
During year two, the Fellows will undertake the Postgraduate Diploma in Entrepreneurship at the Judge Business School in Cambridge. This qualification enables the Mireille and Dennis Gillings Public Health Gillings Fellows to develop a critical understanding of entrepreneurship and the core skills needed to develop a sustainable business case, including building the financial model, for an entrepreneurial venture of each Fellow's choice.
While the Cambridge Institute for Public Health has been producing scientific leaders in public health for decades, the Mireille and Dennis Gillings Global Public Health Fellowships present an exciting opportunity to establish an explicit link between scientific and business leadership and train future global public health leaders.
Mireille Gillings, PhD, is the founder and CEO of HUYA Bioscience International, the global leader in accelerating development of biopharma innovation originating in China. As a visionary leader with more than 22 years' experience in the biotech sector, Dr M Gillings has a unique balance of scientific and operational experience of preclinical and clinical drug development, academic partnering programmes and business leadership. At Quintiles, a Fortune 500 company, Dr M Gillings was the first woman to be appointed to the Board of Directors since the company's privatisation and subsequent IPO. In addition to serving as a director she is a member of the Governance, Quality and Nominating committee. Dr M Gillings is co-founder and non-Executive Vice Chair of GHO Capital, a European private equity fund specialising in global health opportunities. She is also a member of the US Pasteur Foundation Board. 
Dennis Gillings, PhD, CBE, founded Quintiles in 1982 and is a leading pioneer of the contract research organisation industry. Dr D Gillings is executive chair of Quintiles and also served as chief executive officer. He received a Doctor of Philosophy in mathematics from the University of Exeter, and for more than 15 years served as professor of biostatistics at the University of North Carolina at Chapel Hill. In 2004, Dr D Gillings was awarded the CBE and in 2014 was appointed World Dementia Envoy by UK Prime Minister David Cameron.
Applications for the two Fellowships are now invited here and here.
---

The text in this work is licensed under a Creative Commons Attribution 4.0 International License. For image use please see separate credits above.
---