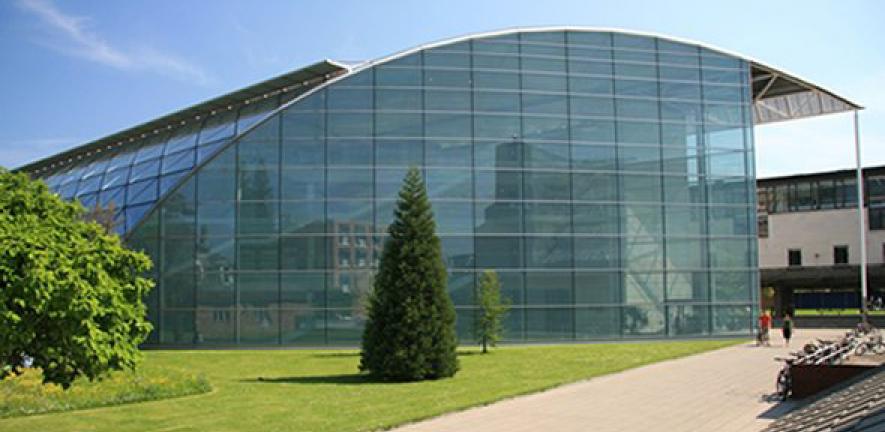 Universities have a great story to tell – it is time to tell it better, says Professor Stephen J Toope, Vice-Chancellor, University of Cambridge
What other institutions might be able to create, curate and communicate knowledge, unencumbered by the imperatives of profit or policy?
A Vice-Chancellor's job is always busy but, even by the usual standards of high office at a global university, the past academic year has been an eventful one for me at Cambridge. Over centuries, our university has demonstrated a remarkable ability to change with the times. At the moment, however, our resilience is being tested as the United Kingdom's higher education sector is buffeted by gale force winds of change.
 Universities are coming to terms with the creation of new government bodies, including the Office for Students (OfS) and UK Research and Innovation (UKRI), which bring a new and expressly regulatory remit to their interaction with universities.
Political volatility is rife, which is perhaps to be expected in these anxious times. More troubling for someone who has long admired British higher education is the simmering sense of hostility towards universities. The two are not unrelated.
Discontent about universities most commonly plays out in the editorial pages of the national press, and in the not-so-far reaches of social media. It often takes the form of criticism of universities for being bastions of privilege. For not engaging with less-advantaged groups. For not encouraging more diversity. For not upholding free speech. For not being relevant. For not offering "value for money".
Such grumblings are not a new thing. Almost thirty years ago, the University of Chicago sociologist Edward Shils noted that universities "are much criticised nowadays by government, civil servants, professors of education, journalists […] There are numerous reasons for these denunciations – some are good reasons, many are poor. Nevertheless […] societies cling to them. The universities do not survive simply because professors have a vested interest in their survival. That would never be enough. These societies cling to them because, in the last analysis, they are their last best hope for a transfigured existence."
I stand with Shils in acknowledging that some criticism of universities is justified – as microcosms of society, universities can never be perfect institutions, and there is always more hard work to be done.
Some recent rebukes spring from the now fashionable suspicion of expertise, and the equally fashionable distrust in social institutions. New technologies have certainly fanned the flames of this distrust. Former U.S. President Barack Obama remarked that the abundance of information at our fingertips hasn't made us more discerning of the truth, but only "more confident in our ignorance."
Often, however, public disparagement of universities is the result of deeply entrenched misunderstandings about what universities do, and what they are for.
But perhaps, in responding to criticism, we might try to imagine what would happen if research-intensive universities like Cambridge simply did not exist. What would we be missing?
In what alternative settings might young people with career aspirations be able to make that crucial transition from the world of school to the world of work?
Where might those young men and women have the time or space to take on new ideas, to challenge them, and to develop their own?
Where might their potential for leadership – academic, entrepreneurial, political, civic – be freely incubated and honed?
What other institutions might be able to create, curate and communicate knowledge, unencumbered by the imperatives of profit or policy?
Who might our societies task with delivering the discoveries and innovations that will fuel our countries' development?
Who else has the convening power to bring together governments, international organisations, businesses, the non-profit sector and leading researchers and thinkers to find common solutions to urgent global problems?
Critically: what other institutions might be able – or might even aspire – to do all of these things at once?
Of course I am biased, but I struggle to think of any.
Universities' uniqueness as institutions does not give them the licence to divorce themselves from the expectations of the societies they serve. Indeed, the public trust placed in universities depends on universities' ability to demonstrate that they take society's goals and hopes seriously.
In a speech delivered in 1995, Gerhard Casper, then the President of Stanford University, also wondered what it would be like to live in a world without universities: "Let us remember that the world may need us, but it does not owe us anything," he concluded. "Unless we make the case for our work in its entirety and pursue it rigorously and efficiently the world may tire of us and develop new approaches that it will consider adequate substitutes, even though… they may not be adequate in fact."
When society does not feel we have its interests at heart, it is up to us to improve the ways we engage with it and communicate about what we do, how we do it and why.
For now, I take some comfort from early signs that the trend of loss of trust in experts and expertise, which calls dramatically into question the role of universities, may be reversing. A recent survey by Columbia University's Teachers College concludes that most Americans (or at least most of the 3000 or so respondents) support government funding of higher education and recognise that, beyond graduates' employability, there are significant benefits to the public from higher education.
The latest Edelman Trust Barometer, a yearly snapshot of global public trust in institutions, reveals that "voices of authority" – including technical and academic experts – are gaining ground, while the credibility of "a person like yourself" is waning significantly.
So the tide may be turning. I hope we are moving back to a place where the word "expert" is once again a badge of honour, rather than a term of abuse. But there is no cause for complacency. The moment is right for global universities to be confident in their missions, and also to speak up for knowledge, evidence and skills. We have a great story to tell – now is the time to tell it better.
A longer version of this article was originally published in the Times Higher Educational Supplement. 
---

The text in this work is licensed under a Creative Commons Attribution 4.0 International License. Images, including our videos, are Copyright ©University of Cambridge and licensors/contributors as identified.  All rights reserved. We make our image and video content available in a number of ways – as here, on our main website under its Terms and conditions, and on a range of channels including social media that permit your use and sharing of our content under their respective Terms.
---