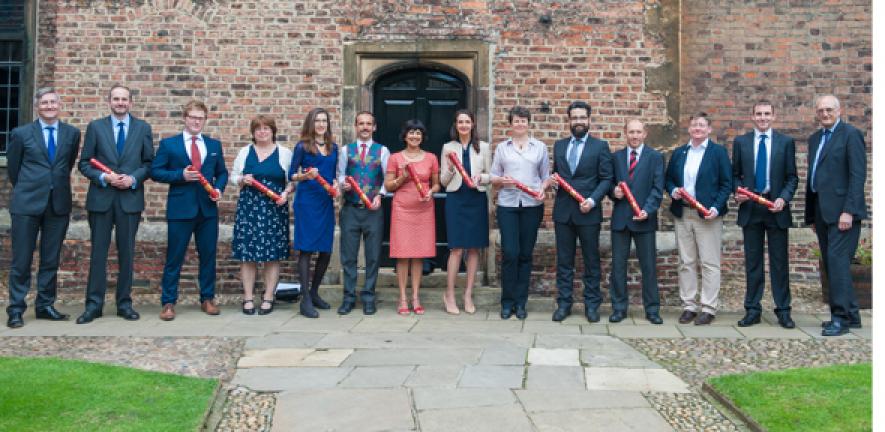 Twelve inspirational academics have been honoured for outstanding teaching in the University's 23rd Pilkington Prizes.
They include a Philosopher praised for building intellectual confidence among her students, a Consultant Radiologist who bridges the gap between the classroom and the ward, a Neuroscientist famed for conducting 'extreme' experiments and a Material Scientist described by students as 'a living legend'. 
While the prizes reveal the diversity of teaching at Cambridge, certain themes emerge from this year's awards including the effective use of digital technology; the development of confidence through the supervisory system; the value of research-led teaching; the continuing importance of face-to-face lecturing, innovation in teaching practice, and above all, dedication to students.
The Pilkington Prizes were initiated by Sir Alastair Pilkington – graduate of Trinity College, engineer and businessman – who passionately believed that teaching excellence was crucial to Cambridge's future success.
The Pilkington Prizes are organised by
The Cambridge Centre for Teaching and Learning
, which supports staff by providing training, developing networks, hosting events and encouraging and funding innovation. The Centre also provides a focus for strategic priorities within Cambridge and for engaging with national and international developments in Higher Education.
---

The text in this work is licensed under a Creative Commons Attribution 4.0 International License. For image use please see separate credits above.
---