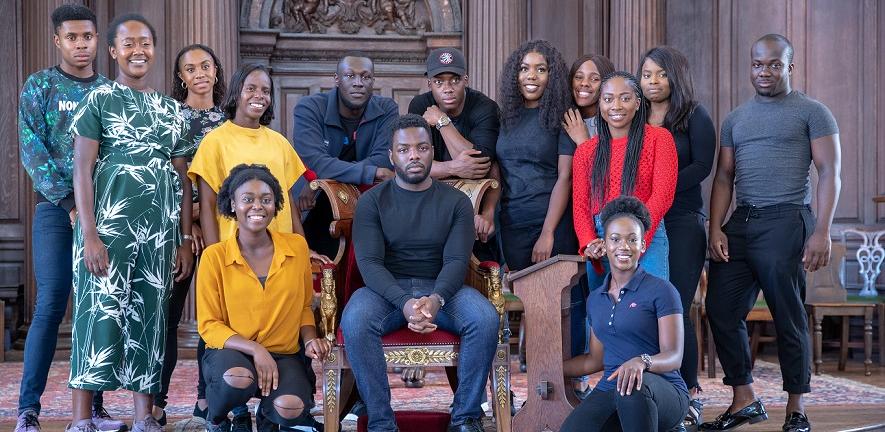 British musician Stormzy is delighted to announce that he is funding a further two undergraduate students at the University of Cambridge this autumn.
'The Stormzy Scholarship' studentship, announced in August 2018, is a scheme for University of Cambridge students, which will see British black students provided with financial support during their degree courses. 
It will cover the full cost of four tuition fees (2 students in 2018 and 2 students in 2019) and a maintenance grant for up to four years of any undergraduate course. Like last year, this year's studentships will be self-funded by Stormzy, however he hopes to engage more support from additional investors to become part of the scheme. 
The first two students funded under the scheme have now completed their first year. Their identities have been protected to enable them to settle into University life without any additional pressures being placed upon them. Stormzy met with them both last year and has continued to take a great interest in their studies. The two students are expected to graduate in 2021.
A showman like no other, double BRIT-Award winner Stormzy's remarkable ascent has been accompanied by his honest and relatable character. A true spokesman of black empowerment and social activism, Stormzy is one of the UK's most inspiring young men who has consistently stood up for people from all areas of life, encouraging his fans and listeners alike to speak openly about their beliefs, vote and fight for their rights.
In 2018, the number of black students admitted reached 61, an all-time high. But at just over 2% of the total intake, the University recognises it is still too few. The University works with Target Oxbridge on a flagship programme to raise aspirations among young black students, providing them with advice on how to apply to both Cambridge and Oxford Universities. This year saw a significant increase in the number of students who registered for the programme. The University also supports a number of access schemes run by its African-Caribbean Society. Students who are members of that Society often act as mentors for applicants. 
Around twenty-five per cent of all students at Cambridge come from a BAME background. The University is committed to doing more to encourage young black students to aspire to the top grades to apply. Stormzy's support, it believes, can help inspire new generations of black students. The University is also determined to ensure black students feel supported at Cambridge. Many of the Colleges host BAME-themed conferences and the University has helped a number of young black student vloggers launch their online profiles.
Eligibility for the Scholarship
To be eligible for a 2019 entry 'The Stormzy Scholarship' applicants must be of black heritage and be holding an unconditional offer. Applications must be submitted no later than Sunday 1 September 2019. The students will be selected from a list of applicants by a panel of University staff. The University encourages all students with high academic potential and enthusiasm for their chosen subject to apply. 
For more details on eligibility criteria, see: www.cam.ac.uk/stormzyscholarship.
---

The text in this work is licensed under a Creative Commons Attribution 4.0 International License. Images, including our videos, are Copyright ©University of Cambridge and licensors/contributors as identified.  All rights reserved. We make our image and video content available in a number of ways – as here, on our main website under its Terms and conditions, and on a range of channels including social media that permit your use and sharing of our content under their respective Terms.
---