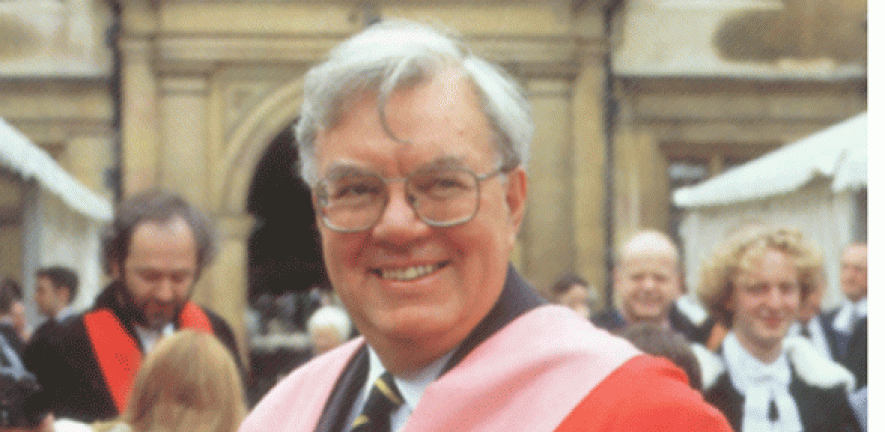 Former Master of Clare College, Professor Sir Bob Hepple, has died aged 81. 
Born in South Africa, Sir Bob obtained a BA and LLB at the University of Witwatersrand, becoming an Attorney in 1958. 
His involvement with the ANC and Nelson Mandela led to him leaving South Africa in 1963, following a period of detention without trial for anti-apartheid activities.
Moving to the UK, he was called to the Bar at Gray's Inn in 1966 (he was to become a Bencher in 1996).
He taught at the University of Nottingham before becoming a Fellow of Clare College and University Lecturer in Law at Cambridge (1968-76).  
After periods at the University of Kent and at UCL, he returned to Clare as Master in 1993, a post he was to hold for the next decade.
He was Professor of Law at Cambridge from 1995 until 2001, publishing widely in the field of labour law.
During this period he was also a Member of the Lord Chancellor's Advisory committee on Legal Education and Conduct (1994-9) and Chairman of the Nuffield Council on Bioethics (2003-7).
He retired from the Mastership of Clare in 2002, and has since been an Emeritus Fellow.
The Hepple Fund was established in his name in 2003, providing bursaries for Clare students in financial need.
He was widely honoured, being appointed an Honorary QC in 1996, and being knighted in 2004.  
He became a Fellow of the British Academy in 2003 and received honorary degrees from the University of Witwatersrand (1996), UCL (2005), the University of Cape Town (2006), and the University of Kent (2015).
He was awarded the South African Order of Luthuli (Gold) in 2014, the country's highest presidential honour for 'exceptional contribution to the struggle for democracy and human rights, nation-building, peace and conflict resolution'.  
---

The text in this work is licensed under a Creative Commons Attribution 4.0 International License. For image use please see separate credits above.
---